Description
Attendance is free for Centre members. If you register and are unable to attend, please let us know as soon as possible before the event or there will be a £10 charge to cover catering costs.
If you're not a Centre member you can sign-up here, it is free and open to all students and postdocs in Oxford who are interested in cancer research.
There will be a networking reception after the event where you will be able to have light refreshments with other attendees. Please indicate if you would like to attend the reception.
*Update: Please note that the 1-1 sessions are now fully booked. If you are still interested, please contact us on the day, in case of any cancellations.
Roadshow Programme
12:00 to 13:00 Registration at the Oxford Martin School
13:00 to 13:50 Presentation, Karen Noble - Head of research training and fellowships at Cancer Research UK
13:50 to 14:50 Career presentations from two Oxford Centre members sharing their experiences from student to junior group leaders: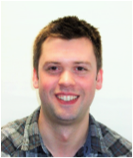 Andrew Blackford: Group Leader within the CRUK/MRC Oxford Institute for Radiation Oncology and Department of Oncology. His group studies the signalling mechanisms cells use to respond to DNA damage and why defects in these pathways cause human diseases such as cancer.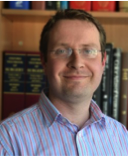 Richard Bryant: Group Leader at the Nuffield Department of Surgical Sciences and Department of Oncology. His research focuses on prostate cancer progression.
14:50 to 15:10 Coffee break

15:10 to 15:40: Local support and resource presentation, CRUK Oxford Centre Team
15:40 to 16:10: Internal resources presentation from OUCAGS (Oxford University Clinical Academic Graduate School), Denise Best
16:10 to approximately 17:10: 1-1 sessions – 10 minutes with Karen Noble, Head of research training and fellowships at Cancer Research UK
16:10 to Close: Drinks, Networking session
FAQs
Do I have to bring my printed ticket to the event?
No, we'll have your name at reception
Where can I contact the organiser with any questions?
You can email us at cancercentre@oncology.ox.ac.uk