The Centre for Cancer Sciences Research Symposium (formerly Cancer Research Nottingham) will take place on Tuesday 23rd November 2021.
About this event
The event will take place in person. There will be a Teams site for whom cannot make it in person and will be send out a few days before the 23rd November. Please do not register if you are not going to attend in person. If you do not receive the Teams link before the Symposium date please contact us (e-mail below).
There will be space for some posters from early career researchers (PhD students and Postdocs) and an opportunity to discuss the posters with other colleagues at lunch. So could you please ask your lab if they would like to submit a poster, and if so, to send Abdolrahman Shams-Nateri mszas8@exmail.nottingham.ac.uk a 250 word abstract (Word file: Title, Authors, Affiliation, 250 words of text), up to 3 references) by November 16th, 5pm. We have limited space so we will ensure that we have a broad range of topics covered.
You can find the program below: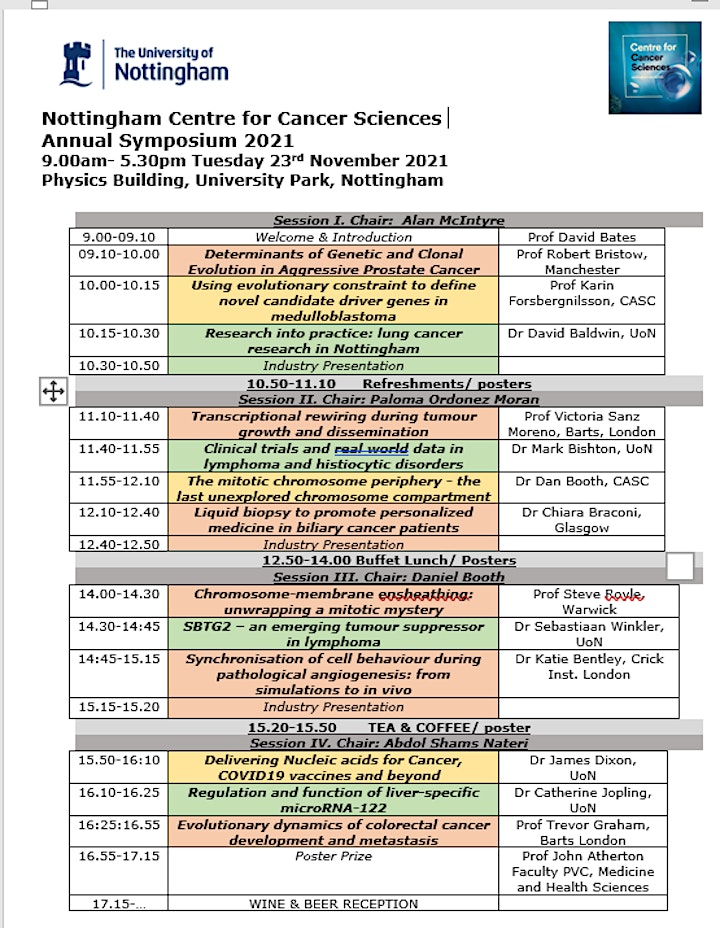 Organiser of Cancer Sciences Research Symposium