Exclusive online film screening of the highly acclaimed Peruvian film Canción sin nombre | Song Without A Name
About this event
THIS IS A UK ONLY EVENT
The Department of Spanish, Portuguese and Latin American Studies, King's College London and Cine Latino in the UK proudly present the screening of Canción sin nombre/Song Without A Name). Inspired by true events in the 1980s, Melina León's debut drama tells the story of Georgina, an indigenous Peruvian woman whose baby is stolen by a fake maternity clinic. In the company of journalist Pedro, Georgina embarks on a desperate, heart-breaking journey to find her child.
SONG WITHOUT A NAME | Online Film Screening, UK only
Directed by Melina León | 97 min. | 2019 | Peru
Synopsis:
Peru, at the height of the political and military crisis of the 1980's. Based on harrowing real life events, Song Without A Name, tells the story of Georgina, a young woman from the Andes whose new-born daughter is stolen at a fake health clinic. Let down by an indifferent legal system, Georgina meets journalist Pedro who takes on the investigation. Pedro uncovers a web of fake clinics and abductions, suggesting a rotting corruption deep within Peruvian society. This artfully shot black-and-white film has a tragic force that gives voice to the many unknown women on whose true experiences its story is based.
Event:
The screening is free.
The film is available for 48 hours beginning on Friday, December 3rd, 6pm and ending on Sunday, December 5th, 6pm (GMT). Ticket holders will receive an email with more information on how to access the film. Canción sin nombre will be screened with English subtitles.
Please be aware that this is a UK ONLY event, you won't be able to watch the film if you are outside the UK.
There is also a workshop taking place on Monday December 6th (6-8pm) for those who want to know more about the film and its context as well as about other creative responses to women's rights in contemporary Peru. REGISTER HERE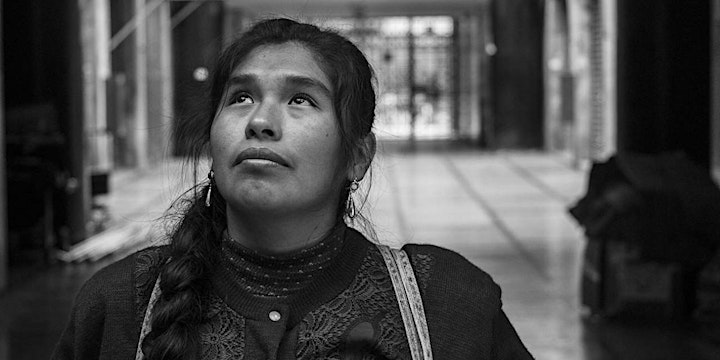 Organiser of Canción sin nombre | Song Without A Name – Online Film Screening