Description
>>>>>>>>>Tickets have now sold out for this concert - but don't worry we have a spectacular Gospel Carols by Candlelight Concert you can get tickets for as well in Covent Garden, on the 17th and 18th December. Get tickets for this here: https://actorschurch.ticketsolve.com/shows/873595396 <<<<<<<<<
Tuesday 11th December
A setting with an unbeatable atmosphere. Stunning choral performances. And a chance to sing your favourite festive songs. This is what to expect at Feed the Minds' annual Carol Concert in Southwark Cathedral.
The evening promises a perfect mix of classic singalong carols alongside beautiful performances by the renowned Quorum Chamber Choir, all in the majestic setting of Southwark Cathedral. It definitely immerses all those who attend in the full and sparkling Christmas spirit. On top of this, 100% of ticket sales will go to the charity Feed the Minds, helping people living in extreme poverty to get a new start at life.
It's no wonder that every year this concert sells out over 700 seats and receives fantastic reviews and celebrity endorsements too. So, don't miss out and get your tickets early before they go!
Why not treat your family and friends to this magical evening, getting yourselves ready for the festivities?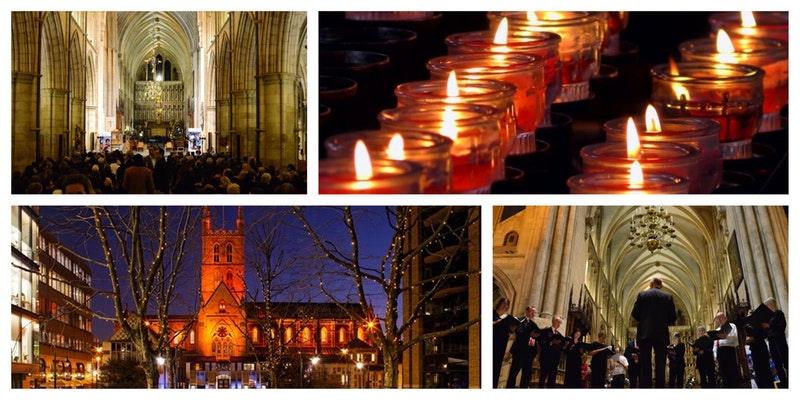 We've got a variety of tickets available, from £10 to £32 - with a mulled wine and mince pie reception included in the £32 tickets. Everyone is welcome to this special night celebrating Christmas at our flagship event of the year. The concert will begin at 7:30pm.
Book now to avoid disappointment!

---
"Feed the Minds' approach to literacy, life-skills and lifelong learning makes a vital difference to people across the globe. Their Christmas Carol Concert will be a fantastic celebration of their work and a wonderful way to get into the Christmas spirit. Please go along, sing your heart out and show your support." – Stephen Merchant, comedian & actor
"A wonderful festive evening to get us in the Christmas spirit ...and for a great cause!" – guest from previous year
"Lovely evening, great fun, the choir were absolutely beautiful." – guest from previous year
Feed the Minds is an international development charity that has been empowering communities to improve their own lives for over 50 years. All proceeds from this concert will support our innovative education and training projects that help transform the lives of individuals living in some of the world's poorest countries.
We are delighted to partner with CCLA for the Carol Concert this year. CCLA is one of the UK's largest charity fund managers. For over 50 years they have provided investment management services for charities, faith and public sector organisations.
Quorum Chamber Choir is a highly versatile a cappella choir based in Tunbridge Wells, with a repertoire ranging from Baroque to contemporary music.

---
Ticket bands and reserved seating:

By booking tickets, you are reserving seats at the concert. It is not possible to select specific seats, but you will be randomly allocated the best available seats remaining within the ticket band you purchase. All seats booked within the same order will be arranged next to each other.
Mistletoe £32 – Start your evening by joining us for mulled wine and mince pies at our pre-concert reception in the Cathedral's courtyard marquee. When it's time to take your seats you are guaranteed a seat in the Central Nave.
Holly £20 – A seat that will allow you to see and hear all the delights the concert has to offer in the Rear Nave, Transepts and the front of the aisles.
Holly (unreserved) £20 - An unreserved seat in the Choir Stalls behind the stage with restricted views of the peformances. You couldn't be much closer to the festive entertainment than here.
Ivy £10 – A seat in the aisles that has little or no

view of the performance area. The acoustics of Southwark Cathedral allow you to immerse yourself fully in the festive concert, appreciate the musical performances and join in with the carols.
If you would like to read our Privacy Policy, please click here.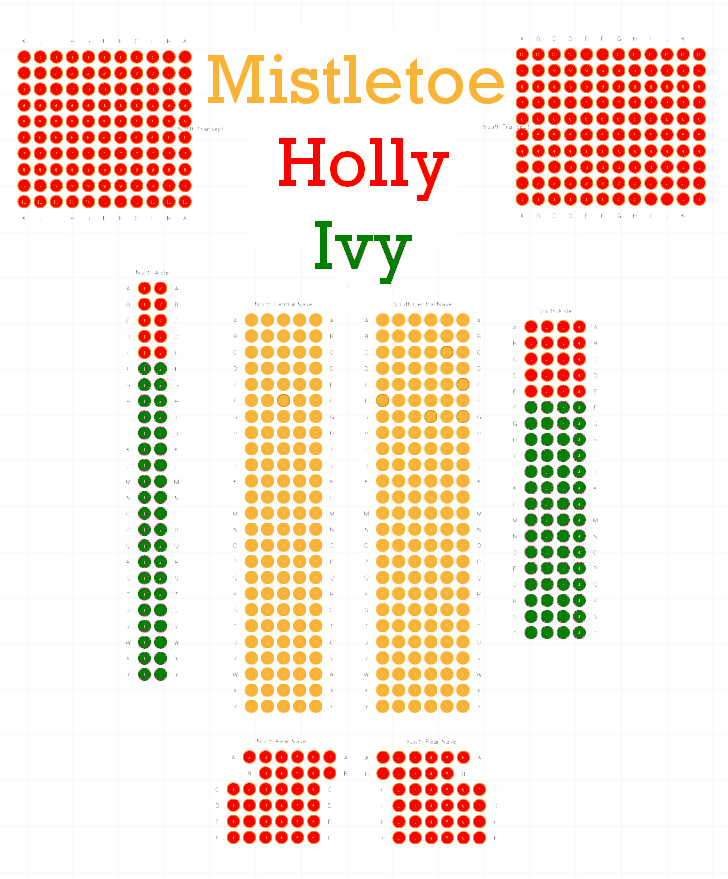 All seating is allocated, it is not possible to select specific seats, your seats will be randomly allocated to you within the ticket band you purchase. All tickets are subject to a 3% + £0.49 booking fee and a 2% payment processing fee which is in addition to the ticket price. We are unable to offer refunds of tickets.
Registered charity England and Wales no 1165603 and Scotland SC046591. © Feed the Minds
Photo in cover image: www.flickr.com/photos/elpadawan