About this Event
The launch of Canned Laughter - It's OK Not To Be OK, produced and presented by Andrew Eborn, attracted a capacity crowd to Equity's Guild House on 18th July. The extremely long waiting list for the event is a testament to the importance of this initiative.
As a result of the tremendous demand and extensive media coverage the next event on 7th October has been moved to a much larger venue, The Bloomsbury Ballroom - London's opulent art deco venue. Situated on the beautiful Bloomsbury Square, The Bloomsbury Ballroom is ideally located between the West End and The City.
Andrew Eborn is committed to continuing to raise the profile of mental health in the Arts, as well as removing its stigma and has already secured another great lineup of speakers for the next Canned Laughter event on 7th October with a new feature "Ask the Psychotherapist".
The launch event was opened by Maureen Beattie, President of Equity.
Andrew Eborn interviewed an impressive list of guests from the industry and medical profession including:
Stefan Walters - Harley Street Systemic Psychotherapist
Morna Burdon Performer, Singer, Director, Writer, Chair East of Scotland Equity Branch; Ex-Convenor E of Sc Mental Health Working Party; Author : "Sometimes We are Treated Quite Well".
Addam Merali-Younger Equity Membership Support Assistant – Bullying, Harassment & Mental Health
Bea Grist - Life Coach, Spotlight
Anthony Darkstone. producer & performer
Jonathan Hansler - actor & comedian
Monty Panesar - International England Cricket Player
Tickets were snapped up for the launch.
Book your place now for 7th October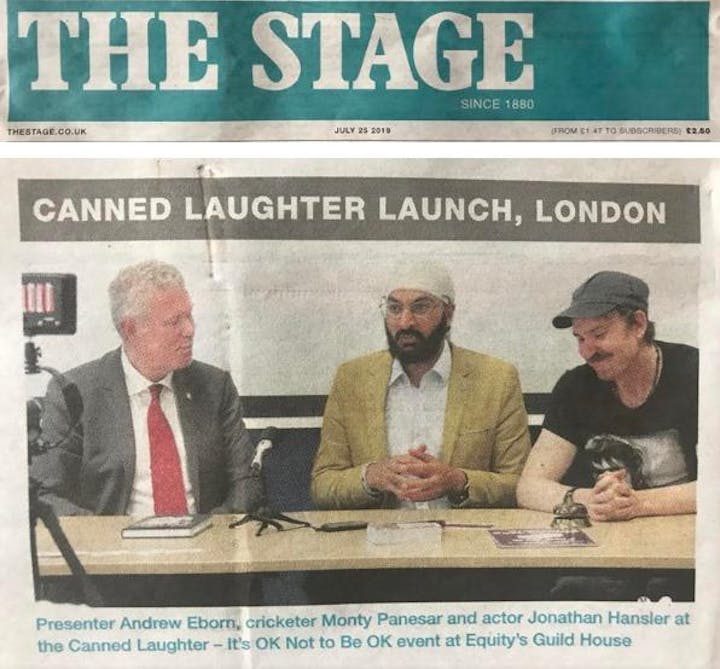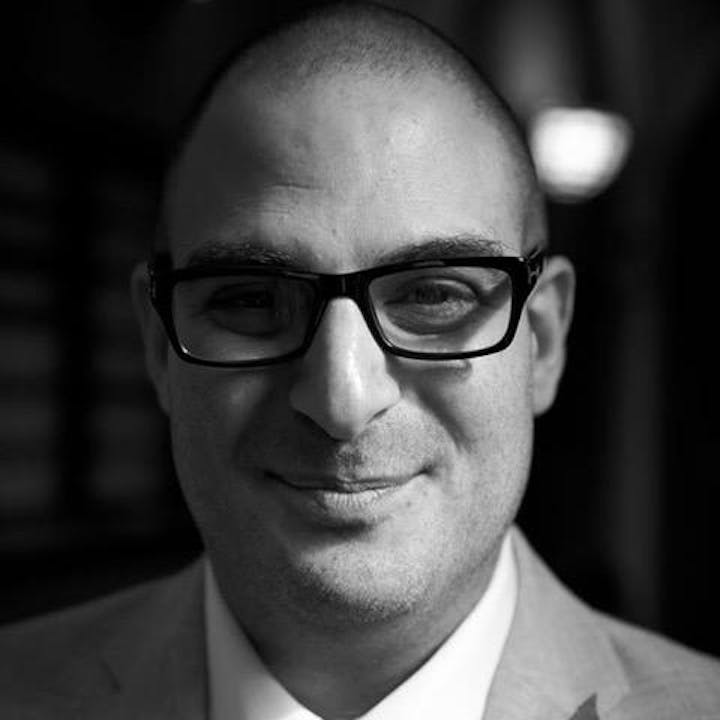 Jonathan Goldsmith
Jonathan Goldsmith is a Psychotherapist, Hypnotherapist, Coach,
Trainer and Facilitator and his company is called "Be More You".
He works in private practice with individuals and couples and for
businesses and organisations, he works as a coach and trainer.
He offers mentoring and workshops to help and guide people
with their creative projects, aspirations, and dreams with his
project Be More Creative.
He is a founder member, developer and supervisor of The
International Association of Generative Change (IAGC) a global
community of therapists, coaches and trainers who work under
the banner of 'Generative Change'.
To be 'Generative' is to create something new; How do you
create a successful and meaningful work life? How do you create
great personal relationships? How do you develop a great
relationship with yourself — your body, your past, your future,
your wounds and your gifts? These as the basic challenges in
leading an extraordinary life.
Jonathan has prior extensive experience working in event
production, hospitality and the creative industries. This has led to
him collaborating on immersive shows, larps, cross-modal events
/ experience design.
He continues to work with artists, musicians, chefs, actors, larp
designers, producers and performers as he sees that the creative
arts are an area in which the principles of Generative Change
thrive.
Rosie Wilby
Rosie Wilby is an award-winning comedian who has appeared many times on BBC Radio 4 programmes including Woman's Hour, Loose Ends and Four Thought, TV programmes including Good Morning Britain, at major festivals including Latitude and Glastonbury and in the finals of several major comedy competitions. Her first book Is Monogamy Dead? was shortlisted for the Diva Literary Awards 2017, longlisted for the Polari First Book Prize 2018 and followed her TEDx talk of the same name, articles for The Guardian, Sunday Times and New Statesman and a trilogy of internationally-acclaimed solo shows investigating love and relationships. Rosie also presents The Breakup Monologues podcast, which has been recommended by Chortle, The Observer, Metro and Time Out.