Canoe + Bushcraft Course | Camp Weekends: Spoon Carving
Description
Join us for an unforgettable long weekend of canoeing and bushcraft.


Learn the traditional art of spoon carving and carve your very own collection of beautiful wooden spoons and utensils, whilst enjoying everything the beautiful River Wye has to offer....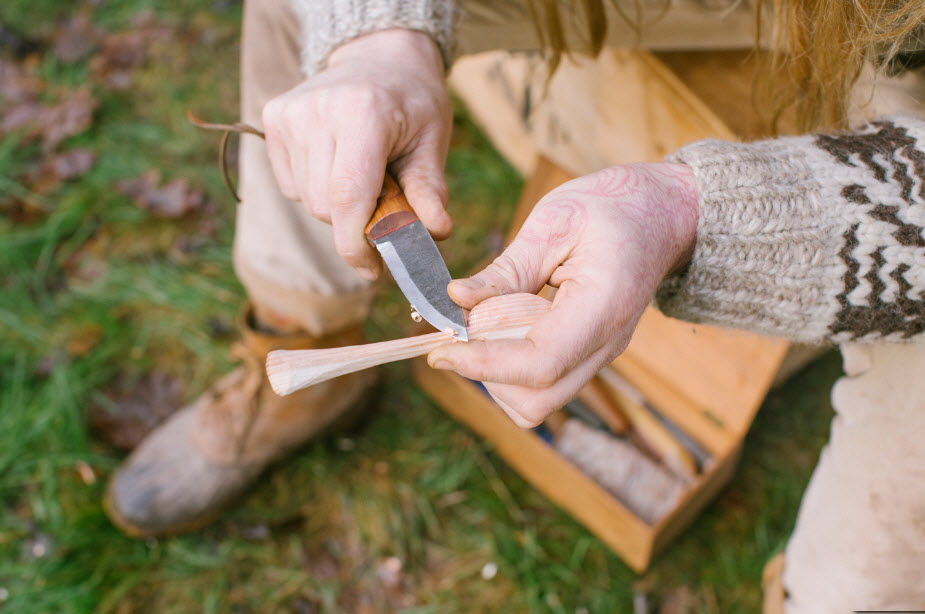 Steve and Kirsty of Axe & Paddle Bushcraft have joined forces with their good friends Aubrey & Clare of Want to Canoe? and Ollie Sandeman, a freelance canoe instructor and expert on all things River Wye, to create an incredible weekend that will combine canoeing with a comprehensive bushcraft course and camping in one of the most beautiful regions of the UK.
Limited spaces are available for this weekend adventure. This is because we want each and every one of you to get as much out of the experience as possible, which means lots of one-to-one tuition, guidance and the chance to soak up skills and knowledge that will stay with you long after you get home, as well as the opportunity to forge lasting friendships with like-minded and equally adventurous people!
All welcome!
Whether you're highly-experienced or a complete newbie, our expert instructors – bushcraft and canoeing - will gladly cater for all abilities, allowing you to practice and build on existing skills or learn completely from scratch.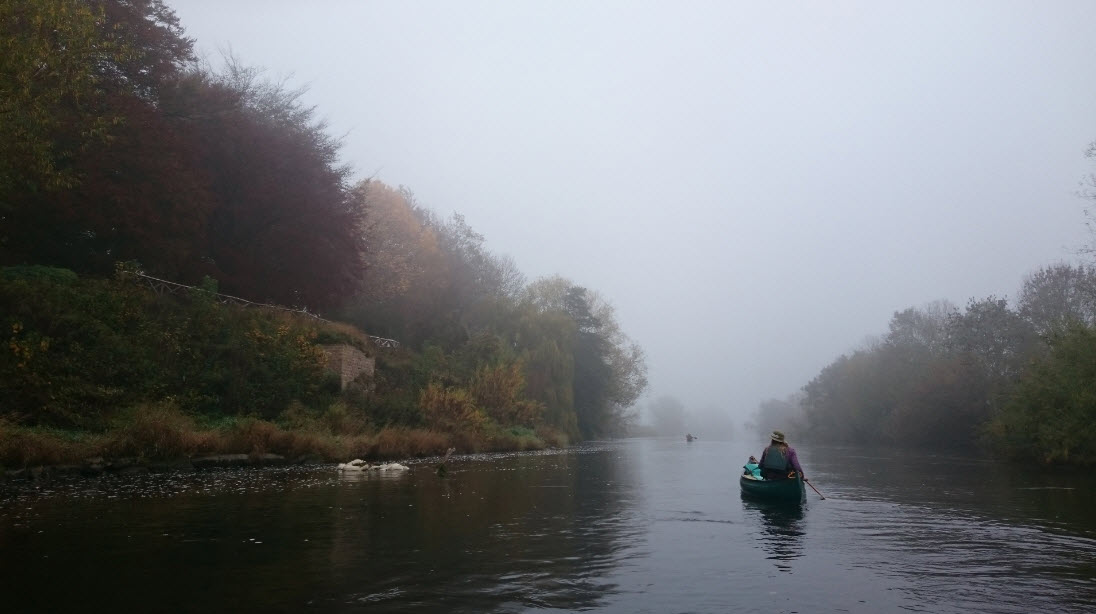 What's included in your weekend of adventure?
Canoe and kit hire

Canoe instructor and River Guide

Lots of spoon carving! (including knife, crook knife and axe skills, learning about different woods and coppicing from the surrounding woodland. You're welcome to make butter knives, spatulas and much more

Use of the finest tools and materials for your carving workshops

3 nights camping under top quality, hand made canvas tarps and bivvies, made by Axe & Paddle Bushcraft

3 healthy and hearty meals per day, made from local, organic produce and cooked over the campfire, including plenty of marshmallows for toasting

Campfire tea and coffee and mineral water to your hearts desire

Oh, and of course the freshest air, the most breath taking scenery and an abundance of wildlife
We can promise that you will leave with an incredible sense of achievement, lasting memories and – not forgetting - your very own, hand-carved array of spoons and utensils too (with a great story behind them, as you tell your friends and family how you used it to navigate the famous River Wye...)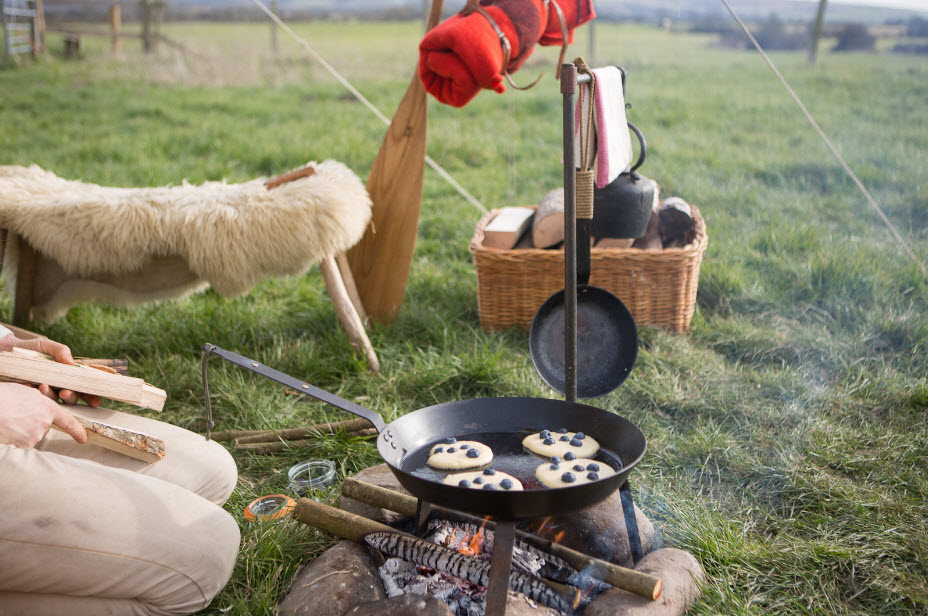 What you can expect during the trip:
Day One:
Arrival and introductions

Trip to Glasbury and paddle back to camp

Camp tour

Campfire feast, made from local organic produce

Bed down for the night in your cosy canoe camp
Day Two:
Hearty breakfast

Coppicing wood and axe work

Lunch by the river

Canoe skills workshop
Dinner back at camp

Well deserved nights sleep, in your canoe camp under the stars
Day Three:
Campfire coffee and breakfast

Paddle to a secluded beach spot down-river

Spoon carving

Delicious lunch by the river

Paddle to Oakfield Farm
Overnight canoe camp, learning essential base camp skills and traditional fire lighting
Day Four:
Campfire breakfast

Paddle to Byecross Farm

Celebratory feast with some local craft ales
Shuttles back to base
Farewells and departures
Notes:
We regret that this particular experience is not suitable for under 18s. If you'd like to arrange a similar experience with your child, please do get in touch as we have plenty on offer.
We look forward to meeting you!