Location
Middlesex University - Grove Atrium
The Burroughs
London
NW4 4BT
United Kingdom
Find out more about Canon's EOS C500 Mark II and Canon EOS 1DX Mark III cameras
About this event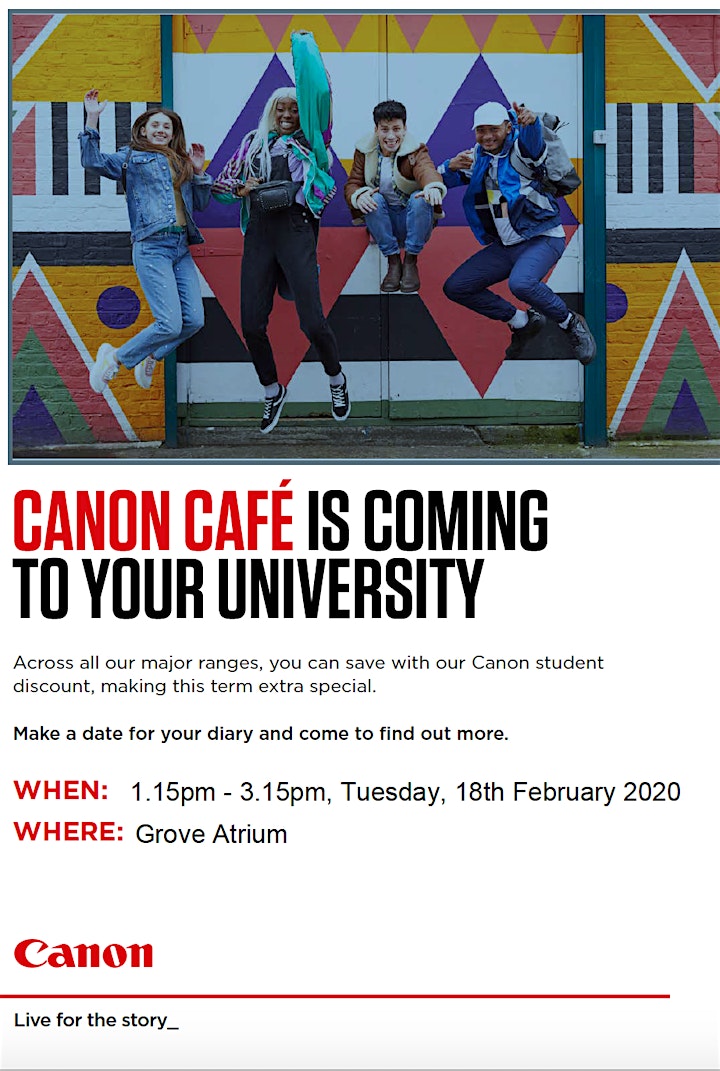 This is your opportunity to find out more about Canon's EOS C500 Mark II and Canon EOS 1DX Mark III cameras. Over the course of the two hour period, Canon will be running demos and short masterclasses, providing an opportunity for you to ask any questions you might have in relation to these cameras or any other equipment within the Canon stable.
About the Canon EOS C500 Mark II
A 5.9K Full Frame sensor packed into a newly developed compact and reliable Cinema EOS body, this camera provides new inspiration and great flexibility for all cinematographers. Find out more.
About the Canon EOS 1DX Mark III
When conditions are tough, the light is poor but the pressure's on, the EOS-1D X Mark III lets you capture winning images before the competition. It's the ultimate creative toolkit, with superb low-light performance, deep learning AF and 5.5K Raw video. Find out more.