Description
Need to find new enquiries? Need help on closing the sale? Don't have enough time to get everything done? Why do people buy?
These are just some of the questions that trainer Christine Guy-Clarke will help you answer, with her interactive, and fun training with definitely no pressure. Win More Customers with Christine's help and stay ahead of the competition.
Thrive has teamed up with Win More Customers and the UEA to help you find strategies for business growth
The event will also provide a valuable opportunity to network with other business owners and leaders. Successful people keep on learning and keep on training!
---
Course trainer Christine Guy-Clarke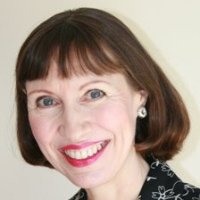 Christine's speciality is sales. She is passionate about working with business owners to make sure they understand the real uniqueness and how to put it across so customers want to buy. She writes, teaches and trains with her own material, she will show you how to get your marketing message across, and delivering what your customer really needs, at the right price, and on time - every time.
---
This event is sponsored by Thrive - developing connnections for growth.



Tickets are strictly limited.
Teas & Coffees will be provided.
*There is a cancellation fee with this ticket*
Booking
We expect this event to fill quickly and we have limited availability, we recommend that you reserve your place early to avoid disappointment.
Event agenda
Arrival and registration: 9.30am with

Networking and Teas/Coffee

Training starts at 10.00am prompt
Lunch -

45 minutes break for lunch

(bring your own or refreshments available from Mustard at the UEA)
End 4.00pm

with

Networking and Teas/Coffee
Parking:
Parking is limited at UEA, attendees are advised to arrive 10/15 minutes early to avoid any disruption to the course.
There is NO PARKING at The Enterprise Centre, the car park next to the building is for Tenants of the building and Earlham Park users ONLY. Parking is enforced in this car park by an external company and those parking who are not genuine users of Earlham park are liable to be fined. Please see below for the parking options for visitors to the UEA/Enterprise Centre.
Option 1: Parking at the UEA Village: This is roughly the same walking distance as the car park. Parking here is by permit only. Whole day or afternoon permits are available from the reception at The Enterprise Centre for £5 all day and £2.50 afternoon only. It is advisable to purchase these in advance. Please contact theenterprisecentre.reception@uea.ac.uk or 01603 591366 for more information.
Option 2: Public transport: The campus is accessible by public transport with buses 25 and 26 running regularly from the rail station and city on to the campus. Additionally bus number 22 runs through the campus.