Description
Tickets are now on sale for the seventh edition of 383's Canvas Conference, taking place on the 4th October at the Birmingham Rep Theatre.

Canvas is a one-day event of inspirational and informative talks for people who design, make and market digital experiences. We present 8 insider stories from people at some of the world's most disruptive organisations, who'll share with us their successes, failures, and lessons learned.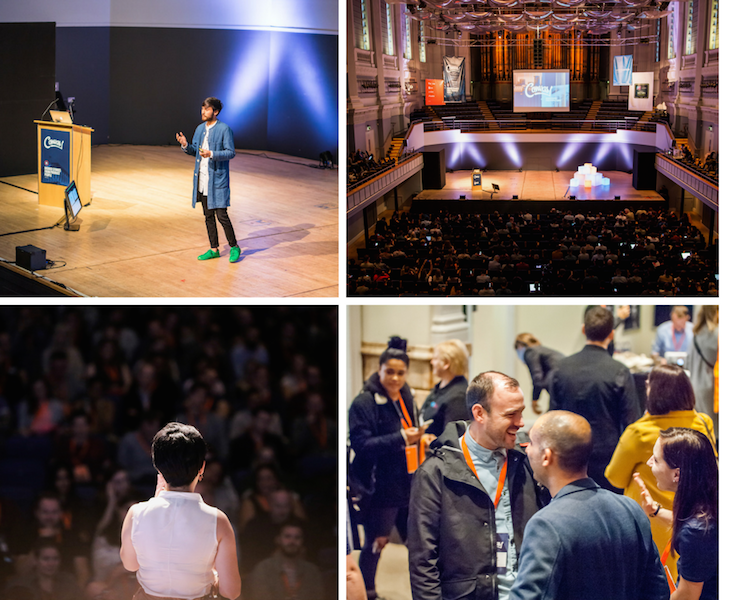 There are no high-level overviews or brand evangelists here, we provide actionable insights from people doing the hard work in the world of digital products.
If you're looking to learn how to do things differently in your organisation and meet like-minded folk, Canvas is the right conference for you.
Watch our 2017 Highlights Reel.
Recap on the 2017 talks from Thriva, Monzo & more.

Speakers
We're proud to announce our initial seven speakers for 2018:
Joe Macleod - Designer and Author at Ends.
Jane Davis - Lead Design Researcher at Dropbox
Martin White - Experience Design Lead at Sainsbury's
Jane Lucy - Founder & CEO at Labrador
Dave Wascha - Chief Product Officer at Photobox
Ilze Dreyer - Senior Product Owner at Booking.com
Jordan McRae - Founder & CEO at Mobilus Labs
Pip Jamieson - Founder of The--Dots

Panel - new for 2018 - How do legacy organisations respond to the changes in customers, competitors and technology. Featuring:

Rob Muir - Chief Digital Officer at National Express
Nina Bhatia - Former MD of HIve, Centrica Connected Home
Iain Shorthose - Director of Customer Experience at Interserve
More Information on Canvas
Group Discounts: We offer discounts for purchases of 5 tickets & over (not applicable on early bird tickets sadly).
5-10 tickets - 10%
11+ tickets - 15%
Drop us an email before checking out and we'll supply you with your code - hello@canvasconf.co.uk
Refund policy: Please note that we offer full refunds for attendees who can no longer attend Canvas, up to 30 days before the event, after this time tickets can only be transferred. Tickets are transferable up to 5 days before the event upon request.