CAPD Educational Research Seminar 12 November 2015

Thursday, 12 November 2015 from 13:30 to 14:30 (GMT)
Event Details
Global gatherings and digital divides: internationalisation and the digital in higher education
 Presented by: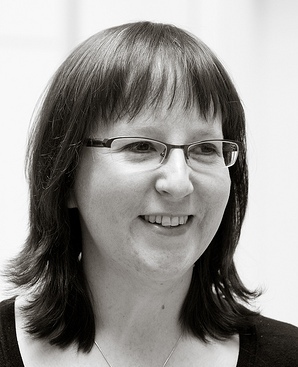 Dr Philippa Sheail
  University of Edinburgh
 *Lunch will be provided for those who book, so please let us know if you have any specific dietary requirements. 
Abstract 
This paper is drawn from a wider research project which problematises the discourse of 'internationalisation' in higher education (Haigh 2014) by drawing on issues of geopolitics and the digital. The project takes a critical approach to current imperatives that universities should 'think global', incorporating the expansion of 'digital learning' (European Commission 2013), by considering how higher education institutions are made international (after Lin and Law 2013), both physically and digitally. My starting point in the literature is Sidhu and Dall'Alba's (2011) work on 'International education and (dis)embodied cosmopolitanisms', in which the authors critique the education 'export industry', arguing that there is a gap between the way international students are represented (disembodied) and student experiences (embodied), which works against the promise of the 'cosmopolitan' in international education (abstract, p413). In this paper I present early findings from an event ethnography undertaken in 2015, which focused on a visual analysis of a major education research conference with an international theme. Here I argue that, in order to open up new ways of thinking about internationalisation through the digital, we first need to recognise the complex practices of making education international.
About the presenter 
Philippa is a Lecturer in Digital Education, and a member of the Digital Cultures in Education (DiCE) research group, at the University of Edinburgh. Her research interests are interdisciplinary, based in the area of digital and higher education, but drawing on organisational theory, cultural geography, and social theories of time. In 2014 she was awarded a Society for Research into Higher Education (SRHE) newer researchers prize to fund the research project, 'Global gatherings and digital divides: internationalisation and the digital in higher education'.
 Find out more about the Educational Research Seminars series and book upcoming seminars on the CAPD website.
Please contact the Seminar Series co-ordinator: capd@qmul.ac.uk with any enquires. 
This event is taking place as part of the Centre for Academic and Professional Development's research seminar series.
When & Where

Centre for Academic and Professional Development
Bancroft Building room 3.11
Queen Mary University of London
E1 4NS 327 Mile End Road
United Kingdom


Thursday, 12 November 2015 from 13:30 to 14:30 (GMT)
Add to my calendar
Organiser
Educational Development, Queen Mary University of London

Queen Mary University of London is a member of the Russell Group and recognised as one of the world's top 100 universities. We are one of the UK's leading research-focused higher education institutions. With around 17,840 students and 4,000 staff, we are one of the biggest University of London colleges. 
The Centre for Academic and Professional Development provides excellent development opportunities across all areas of the University's work, to staff and research students at QMUL and to other clients.
CAPD Educational Research Seminar 12 November 2015