Capital and Conflict Panel Discussion
About this event
Capital and Conflict Panel Discussion
This panel considers how the process of globalisation affects the Global South and what are the exclusionary practices of capital that increase the gap between the rich and the poor? Expert Panelists look at specific examples of states and their participation in the global political economy. What are the global systems of production that determine international relations and how do politicians and policy makers mediate conflict? To what extent is the crisis of capital in the Global North connected to histories of colonialism, war and nationalism? How can we mediate the flow of knowledge through a Global South perspective when it comes to labor-capital conflicts?
The panelists include:
Professor Steve Tsang, SOAS University of London
Dr Gilbert Achcar, SOAS University of London
Geeta Patel, University of Virginia
Terry Cannon, Institute of Development Studies
Moderator - Alessandra Mezzadri, SOAS University of London
This event is part of the Virtual SOAS Festival of Ideas which will kick off a week-long series of virtual events. The festival includes: panel discussions, student led installations, masterclasses, keynote lectures, a public debate for/against on Decolonising Knowledge and a Verbatim performance by Bhuchar Boulevard on 'Decolonising Not Just a Buzzword' capturing SOAS conversations about the need to decolonise its imperial mission.
Keep updated on the upcoming Virtual Festival of Ideas events and watch recordings of previous events on the SOAS website. Please contact foi@Soas.ac.uk with any questions regarding this event and/or the Virtual SOAS Festival of Ideas.
Please support SOAS Festival of Ideas by donating to our crowdfunding campaign at https://soas.hubbub.net/p/SOASFestivalofIdeas/ . All proceeds go to supporting the speakers, performers, and artists involved.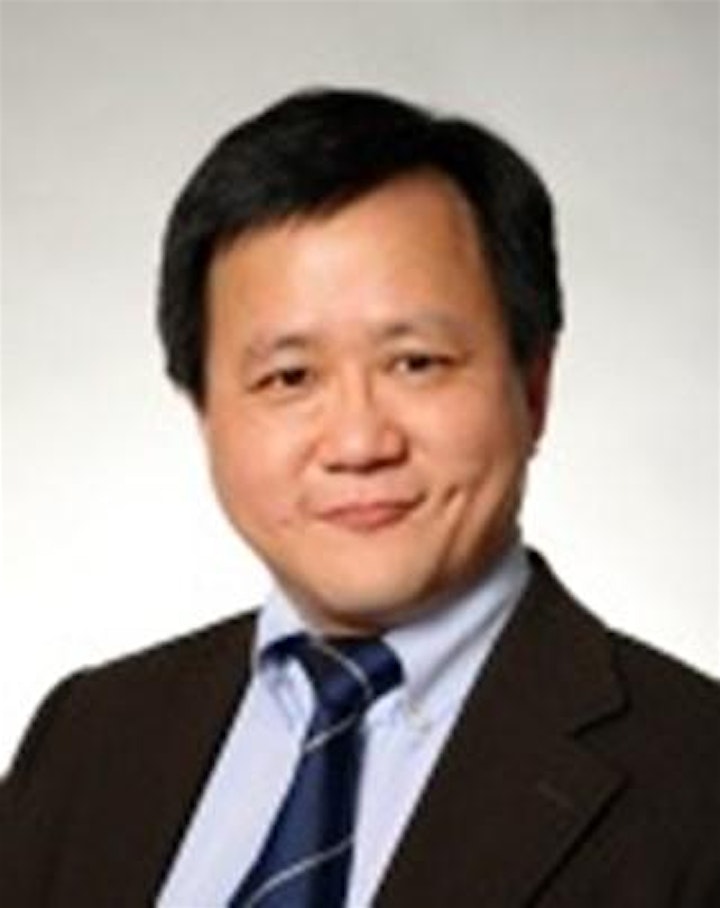 Professor Steve Tsang is Director of the SOAS China Institute, School of Oriental and African Studies University of London. He is also an Emeritus Fellow of St Antony's College at Oxford, and an Associate Fellow at the Royal Institute of International Affairs (Chatham House).
He previously served as the Head of the School of Contemporary Chinese Studies and as Director of the China Policy Institute at the University of Nottingham. Before that he spent 29 years at Oxford University, where he earned his D.Phil. and worked as a Professorial Fellow, Dean, and Director of the Asian Studies Centre at St Antony's College.
Professor Tsang regularly contributes to public debates on different aspects of issues related to the politics, history, foreign policy, security and development of the People's Republic of China, Taiwan, Hong Kong and East Asia more generally. He is known in particular for introducing the concept of 'consultative Leninism' as an analytical framework to understand the structure and nature of politics in contemporary China. He has a broad area of research interest and has published extensively, including five single authored and thirteen collaborative books. His latest publication is an article 'Party-state Realism: A Framework for Understanding China's Approach to Foreign Policy', in the Journal of Contemporary China, and he is starting a new project on 'The Political Thought of Xi Jinping'.
Abstract
Conflict wasn't born with capitalism, for sure, but it has acquired a different shape and intensity as well as a global character with the advent of capitalism. Born in Western Europe, capitalism was predicated upon the plunder and subjugation of the rest of the world through colonialism and imperialism. However, the decentering of Western Europe followed nowadays by the decentering of the global West, which is the dominant part of the Global North, are shifting the emphasis of global struggles increasingly towards universal social and political emancipation.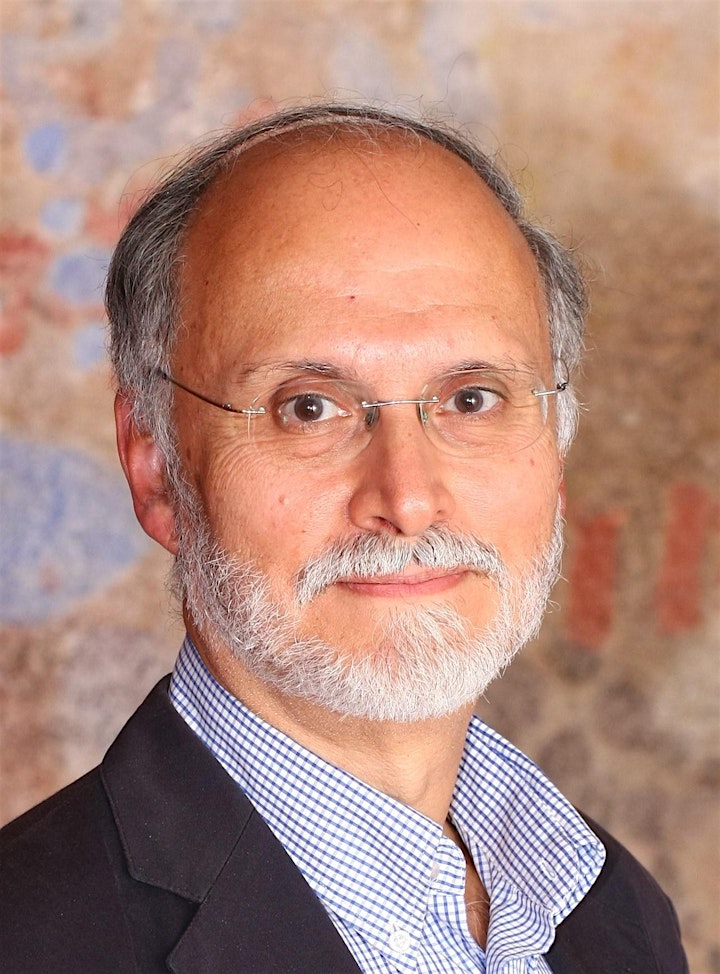 Gilbert Achcar was born in Senegal, grew up in Lebanon, researched and taught in Beirut, Paris, and Berlin, and is currently Professor of Development Studies and International Relations at SOAS, University of London (interview). An author published in over fifteen languages, his many books include: The Clash of Barbarisms: The Making of the New World Disorder (2002, 2nd ed. augmented 2006); Perilous Power: The Middle East and U.S. Foreign Policy, co-authored with Noam Chomsky (2007, 2nd ed. augmented 2008); The Arabs and the Holocaust: The Arab-Israeli War of Narratives (2010); Marxism, Orientalism, Cosmopolitanism (2013); The People Want: A Radical Exploration of the Arab Uprising (2013) and most recently Morbid Symptoms: Relapse in the Arab Uprising (2016) – all available in Arabic, English and French as well as various other languages. He is a frequent contributor to Le Monde diplomatique and a regular columnist in the Arabic press.
Abstract
Conflict wasn't born with capitalism, for sure, but it has acquired a different shape and intensity as well as a global character with the advent of capitalism. Born in Western Europe, capitalism was predicated upon the plunder and subjugation of the rest of the world through colonialism and imperialism. However, the decentering of Western Europe followed nowadays by the decentering of the global West, which is the dominant part of the Global North, are shifting the emphasis of global struggles increasingly towards universal social and political emancipation.
Terry Cannon
Terry Cannon is Senior Research Fellow, IDS (Institute of Development Studies at University of Sussex, UK), and has been working in development studies for forty years. His current focus is on the social construction of vulnerability, and on natural hazards and climate change as challenges to "development". He teaches postgraduate courses at IDS, King's College London and several other European universities and has been affiliated with the International Centre for Climate Change and Development (ICCCAD) in Dhaka.
He has published academic and policy work on climate change and disasters, and is co-author (with Wisner, Davis and Blaikie) of At Risk: natural hazards, people's vulnerability and disasters (Routledge 1994 and 2004). This is one of the most cited works in vulnerability and disaster studies, translated into Spanish and Japanese. Terry's research and capacity-building work is mainly in south Asia (especially Bangladesh), including a recent project in Bangladesh to research what can (and cannot) be done to support livelihoods in cyclone disasters. Other recent publications include (co-editor and author) Cultures and Disasters (Routledge 2015) and the International Red Cross World Disasters Report 2014: focus on culture and risk (IFRC, Geneva).
Ending fake binaries: decolonising development means erasing notions of 'developed' and 'developing'
How many researchers come to Britain to do PhDs on hunger, poor health, bad education, 'democracy' and governance – in Britain? Why are these seen as problems for the 'global South' that are somehow categorised differently in the 'global North'? Does development studies deserve to be a distinct way of framing problems. Or is this the result of a fake binary that sees most of the world's population as existing under some different set of rules and relationships that means something has to be done (by outsiders!) to make them better? Why are the relationships involved in this outsider interference not understood as being inherently colonial? Terry Cannon reflects on these questions to suggest that Capital (and Conflict) has no sense of these binary divisions. But 'development studies' now engages in disguising the interconnected character of economic and political processes in order to claim its exceptionalism. This leads to collusion with Capital in not analysing the causes of why there are problems anywhere in the world, and the notion that 'problems' in the global South are somehow different and must be 'fixed' by so-called aid.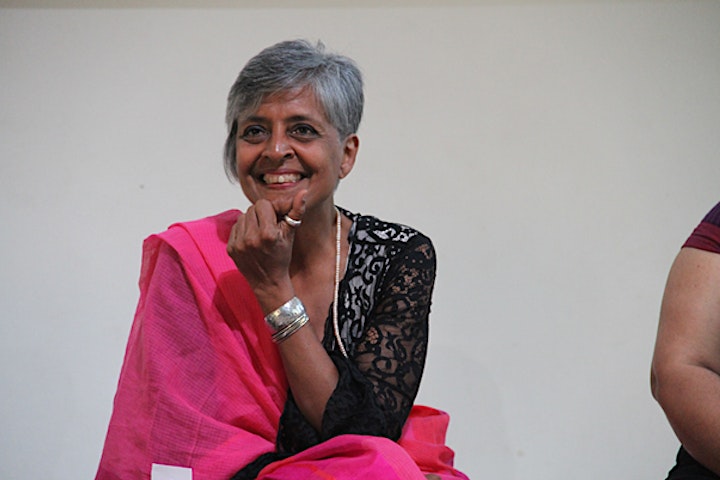 Geeta Patel is a Professor at the University of Virginia, with three degrees in science and a doctorate from Columbia University, NY in inter-disciplinary South Asian Studies (in Sanskrit and Urdu). She has published widely in both academic and popular venues on the collusive conundrums posed by bringing gender, nation, sexuality, finance, science, media, capital, and aesthetics together, and translated lyric and prose from Sanskrit, Urdu, Hindi and Braj. Her first monograph, Lyrical Movements, Historical Hauntings: On Gender, Colonialism and Desire in Miraji's Urdu Poetry, writes the history of Indian literary modernism through its harbinger Miraji. Lyrical Movements imagines its landscape through Urdu lyric infused with sexuality that takes on the depredations of colonial incursions into literary imaginaries. Dr Patel's second book, Risky Bodies & Techno-Intimacy: Reflections on Sexuality, Media, Science, Finance, uses techno-intimacy as the locus for interrogating capital, science, media and desire. In Risky Bodies Dr. Patel tunes into science in unexpected ways in order to investigate political economy, nationalism, sexuality, financialization, cinema. She is the co-editor of three special issues that engage several of her areas of expertise. "In Queery/In Theory/ In Deed" and "Area Impossible," for GLQ and "Trust and Islamic Capital" for Society and Business Review. Dr. Patel is completing several other projects: a manuscript on the Muslim woman writer Ismat Chughtai using the history of scientific realism, light, quantum and special relativity as vectors; a manuscript on fantasies embedded in advertising called "Billboard Fantasies." She is the completing research for and writing a series of small books on historical pensions, insurance, credit and debt. The first is on the first private public pension fund—the Madras Civil Fund which was started in the late 1700s and whose articulation brought Mughal and European notions of financial compensation together. This book will rewrite the commonly understood history of pensions and the welfare state – relocating it from Europe to India and backdating it by about 100 years. It will also rescript the history of capital. Her current research is on the ways in which the history of bacteriology and our relationship to our own bacterial life produces our everyday sense of nationalism as settler colonialists in our own bodies. Dr. Patel and Meghan Hartman are also compiling a monograph of their new translations of Miraji's poetry. She has recently begun composing her own lyric under the lockdown in India.
Abstract
Rethinking Pensions, Revisioning Welfare
Many histories of the contemporary genre of pensions, as well as the welfare state back date them to France, either in the late 18th century or the mid-19th century. There are of course, an entire slew of other origin stories, some of which turn to Germany in the late 19th century or the United States. In this conversation I would like to build on my own ongoing research on the Madras Civil Fund and the East India Company in the late 19th and early 19th centuries to offer an alterior genesis, one that grapples with the ways in which promises under welfare can be abrogated with such ease. One that locates public pension funds that are also private, as well as the welfare state, in South Asia under the East India Company. What does dis-locating welfare to colonialism permit us to see about the ways in which financial forms underwrite care and its annulment – for all parties?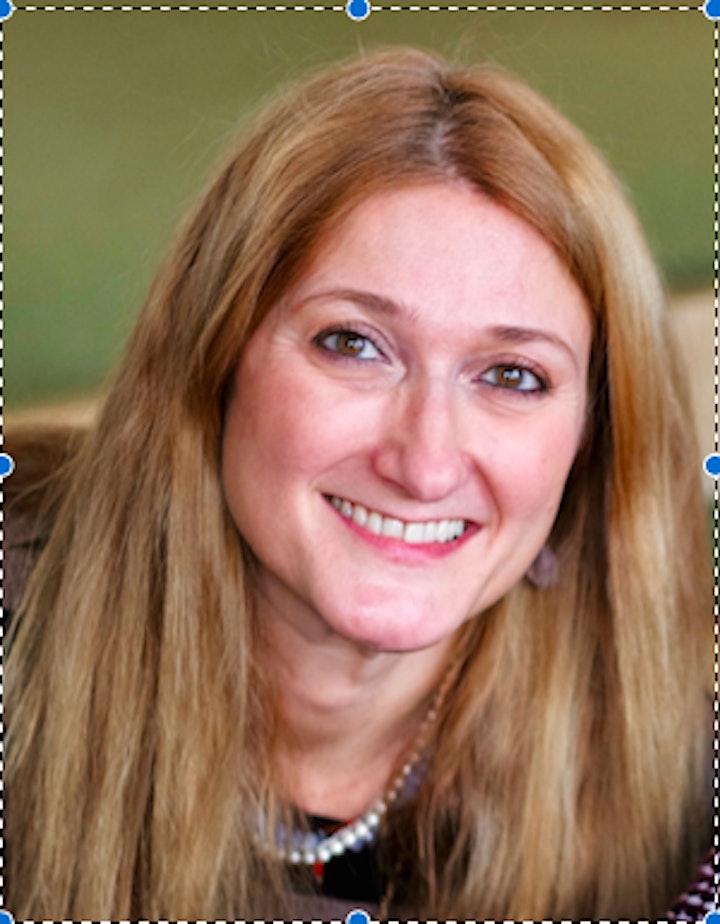 Alessandra Mezzadri Alessandra Mezzadri is a feminist political economist based at SOAS, London, where she is Senior Lecturer in Development Studies. She is the author of the Sweatshop Regime: Labouring Bodies, Garments and Exploitation Made in India (CUP, 2017, 2020) and editor of Marx in the Field (Anthem, forthcoming). She writes and teaches on global production circuits and informal labour; CSR, labour unfreedom and modern slavery; the global sweatshop economy; gender, social reproduction and globalisation; and on the political economy of India.
Organiser of Capital and Conflict Panel Discussion
SOAS University of London is the leading Higher Education institution in Europe specialising in the study of Asia, Africa and the Near and Middle East. 

SOAS is a remarkable institution. With our vast repository of knowledge and expertise on our specialist regions, we are uniquely placed to inform and shape current thinking about the economic, political, cultural, security and religious challenges of our world. Our programmes are taught by respected academics engaged in fieldwork and research which influences government policy and the lives of individuals across the globe. SOAS scholars grapple with the pressing issues confronting two-thirds of humankind today: democracy, development, economy, finance, public and corporate policy, human rights, migration, identity, legal systems, poverty, religion, and social change.