Capitalise on your energy intensive assets with DSR in the food industry
Event Information
Location
Online Webinar
United Kingdom
Description
Does your food and logistics business use energy intensive machines and appliances?
Demand side response systems offer potentially lucrative revenue streams to intensive energy users – such as frozen food manufacturers and logistics providers.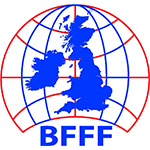 This webinar, developed in association with the British Frozen Food Federation (BFFF), is a chance to understand the technical elements behind energy consumption and how demand side response systems can work for your business. From chillers to CHPs, compressors to fans, pumps to generators, your energy intensive assets are not only expensive to run, but also demand a large amount of power from National Grid.
Join us on Wednesday 24th May at 12pm
For an easy to digest webinar, designed to teach you…
How and why the energy landscape is evolving, and what this means for the food and logistics industry.




How demand side response is helping hundreds of businesses like yours to generate new lines of revenue through energy balancing schemes with the National Grid.




The simple steps you can take to benefit from additional revenue streams.

Using a case study from a leading UK food and logistics company and member of the BFFF, National Grid aggregator Endeco Technologies explain how they are already helping energy intensive industrial companies to increase their bottom line revenues by generating up to £100,000 per MW per year, reduce their energy bills and reach their green goals through innovations in partnership with the National Grid.
About your host
Wayne Muncaster is an advocate for demand side response and managing director at Endeco Technologies.

With over 20 years of experience in the energy sector and since starting with British Gas in the 90's, Wayne has seen the energy landscape change significantly and is ideally placed to provide advice and education on this complex market. With the influx of renewable energy and with National Grid requiring the help of aggregators and large energy consumers to ensure the UK can reach it's green goals, Wayne's invaluable knowledge and expertise have secured him a spot as one of the industry's authoritative voices on the topic.
Date and Time
Location
Online Webinar
United Kingdom