Capricorn Full Moon Emotional Detox Meditation, Abundance Block Release Psy...
Description
Capricorn Full Moon Emotional Detox Meditation, Abundance Block Release Psychological Work & Galactic Light Transmission - for Part 1 & 2 both.
– Anyone can attend
There are Part 1 and Part 2.
**** Please note the structure and the location are different this time. No EMDR. ****.
**** Please note that you need to book in advance to attend this event. *****
——————————————————————————————–
Even if you haven't meditated before or meditate daily, anyone can join us.
Our event offers you time and space to meditate and gently guided to become connected with your inner space and peace, and then release toxic energies within your mind and body.
On a Full Moon day – We are all influenced by the Moon's power and it is a good time for us to get connected with this part of nature. Natural moon power can charge us with the moon's energy for the coming month ahead.
This monthly event offers different contents depends on what energy is available for each time. It may combine different events as the part 2 after the part 1's meditation gathering.
– Part 1 is a clearing meditation; moon connection.
– Part 2, the contents vary, and you can see what contents are combined on this page below.
---
Part 1 – Meditation, Block Release and Connection (about 45 mins)

Brief Introduction on how people create abundance blockages emotionally, mentally and physically.

Inner Connection and psychological work time to release abundance blockages as a self-development. And its application to your real life situation.

Guided Capricorn Full Moon Emotional Detox Meditation.
Part 2 – Galactic Light Transmission Meditation with Crystal Stone Empowerment (about 40 mins)
– ** Please note that you cannot join from the Part 2. Please participate from Part 1. **
If you are new, you will have a cap removal which interupts you to become connected with a higher dimension.

Galactic Light Transmission Meditation - You will sit on a chair. There are no yoga mats this time.

Full Moon day

– we will also use crystal stones to empower your inner connection and abundance.
Receive a message / energy from your Guides or Higherself.


-----------------------------------------------------------------------------------------
What to bring: Water bottle (and a yoga mat or a big towel if you would like to lie down on a carpeted floor).
Reservation & Payment: Early Bird available
– This is for the Part 1&2.
– Please make a booking and payment from the link from this website (for Part 1 & 2)
– Booking and payment notice will be sent to the organiser so you don't need to email to book separately.
– Fee is non-refundable unless we cancel the event.

Online Booking Deadline: June 28th, 10:00am
** Please note that this event requires an advance booking and payment. No entrance is permitted by door unfortunately **.
** Please bring a ticket on the event day with you.

*** Early bird offer is applied. When the date gets closer, fee will go up. ****
Important – Please Read the Terms and Conditions.
- Please wait at the reception at 13:20 to be greeted. We will start from 13:30 on time.
- You need to purchase a ticket and book this event IN ADVANCE BEFORE THE DEADLINE. Otherwise, you will not be able to go through the reception.
- If you are late, you cannot get in so please be there no later than 13:20.
- Fee is not refundable and not transferable to another event.
- Your seat will be secured with an advance payment and booking from this site.
- We have secured a quiet room but please note that it is not possible to secure a totally quiet place in central London.
- Toilet is on the ground floor by the reception.
Clients' Feedback
"Thank you for the energetic and powerful meditation! Your voice has a Magic!"
(European female, 30s, Jan 2018)
"I received various visions, colour and light and am feeling relaxed."
(Russian female, corporate, 30s, Sep 2017)
"I feel cleansed and my energy is lighter"
(English male, psychic healer, 20s, Aug 2017)
'I had a good impression on Kei as she speaks positively and uplifting. I was also impressed by her experiences and knowledge as I found there were many techniques incorporated for this meditation event.'
(Japanese female, 30s, Aug 2017)
'My hands became so heavier towards the end and I felt my blocks got released. My energy flows better now.'
(English female, 30s, Reiki practitioner, London, Aug 2017)
-------------------------------------------------------------------------------------------------------
Looking forward to meeting you there.
Kei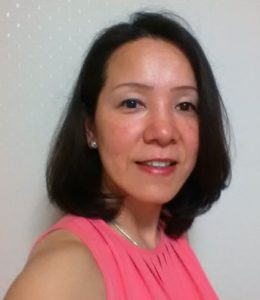 CONTACT US
Kei Nishimura (Post Grad Dip in Psychology, Dip. in Hypno)
- BPS Accredited University's Post Graduate Diploma in Psychology
- Usui Reiki Master Teacher, Master NLP Practitioner, Personal Perf. Coach, Meditation Teaching Trainer, EMDR & CBH Hypno therapist.


Web: http://uk.gfls.co.uk,
Email - kayarmsuk@gmail.com.