Capturing our Coast Christmas BioBlitz & Survey Event - Firestone Bay, Plym...
Description

Firestone Bay, Plymouth CHRISTMAS Bioblitz - Monday 4th December
We are excited to announce that CoCoast Southwest are hosting this 2nd Christmas rocky shore BioBlitz event in Devon, where we are inviting both new and experienced volunteers to join us and take part in any CoCoast survey that you like.
This Christmas CoCoast BioBlitz and Survey Event is for absolutely everybody to try absolutely everything!
The aim to ID as many marine species as possible and we need your help! Come learn more about the species on our shores and challenge yourself to find as many species as you can!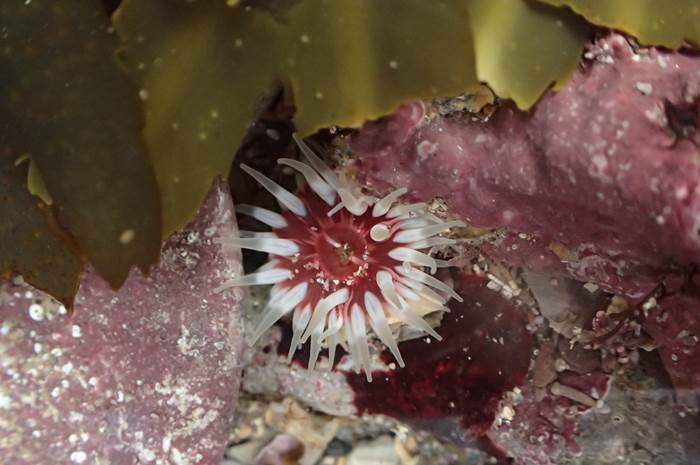 What surveys can I take part in?
Everything! On the day we will be doing:
Taster sessions for new and potential members (the more the merrier... ho ho ho!)

Floral and faunal biodiversity searches

Completing field training for all classroom trained volunteers

Quadrat surveys on the species package(s) of your choice (8 to choose from!)

Marine Invaders timed searches for invasive species

Beachcombing

Litter picking
Everyone is welcome so bring the whole family! Bring appropriate footwear, waterproofs, a packed lunch, etc.
Please note, under 18s must be accompanied by a responsible adult. CoCoast will not responsible for you during this event. Please note the area of rock that we will be working on DOES get cut off at high tide, please be aware of your surroundings.

When and where?
Firestone Bay, Plymouth BioBlitz: We will meet at the Admiralty Road car park at 09:45, to be on the rocky shore between 10:00 and 14:00 (we will be working on the rocky reef to the southwest of Firestone bay beach on then opposite side of the Artillery Tower and tidal pool) where we will begin to record as many species of fauna and flora as possible, teaching you as much as we can about the rocky shore along the way!
Pop along for as long or as little as you would like and check in with us throughout the day.

Free car parking is available at Strand Street car park (PL1 3RL - next to the Admirals Hard, Stonehouse ferry departure for Cremyll), or at Devil's Point car park (PL1 3RS - along Admiralty Road next to survey site) (price subject to change by Plymouth City Council).
This is a CoCoast Christmas BioBlitz; the Marine Biological Association's 24 hour BioBlitz will still be running next year.