Capturing Our Coast Survey Day - Mount Batten, Plymouth
Description
This Survey Day is an event for both newly trained and experienced rocky shore volunteers to come and practice their Capturing our Coast skills with the team!
We will provide training and equipment for all recent classroom-trained surveyors to start you off with the species package of your choice, whilst more experienced volunteers are welcome to join in and continue providing fantastic data.
In the spirit of bonfire night, we will also be supplying hot chocolate and cookies on the shore to keep you warm!
Mount Batten is a fantastic site for surveying rocky shore, and will be in close proximity for bonfire night festivities in Plymouth that start at 16:00 once you have finished your surveys!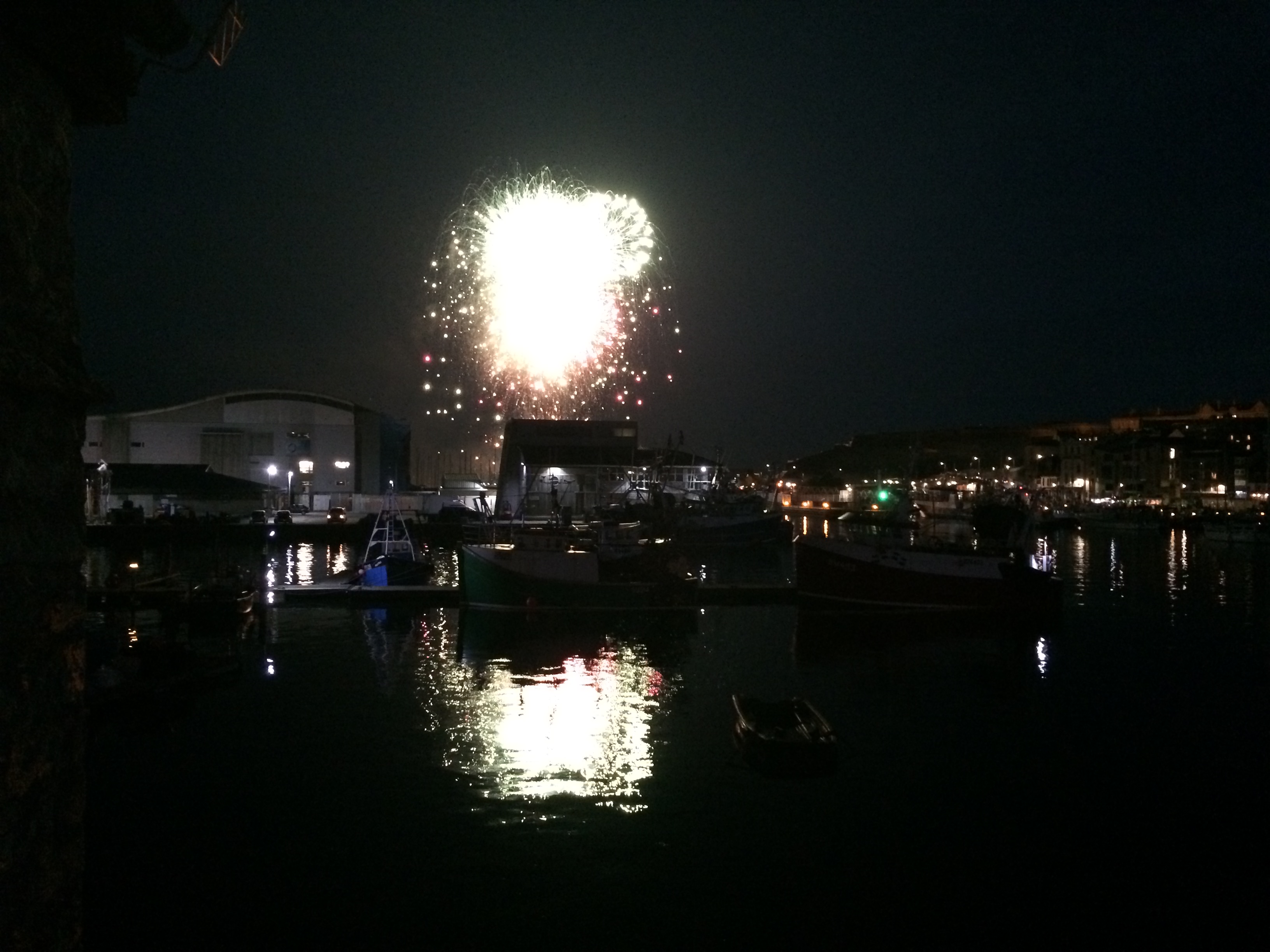 Travelling from Plymouth: The Mount Batten water taxi runs between the Barbican Pontoon next to the Mayflower steps on the Barbican (PL1 2LR) to the jetty next to the pub at Mount Batten (PL9 9SJ). Ferries run every half hour from 09:00 to 18:15; click here to see the full timetable and further details.
Parking: There is free parking available both on the road and in the car park (PL9 9SJ) adjacent to the rocky shore where we will be surveying.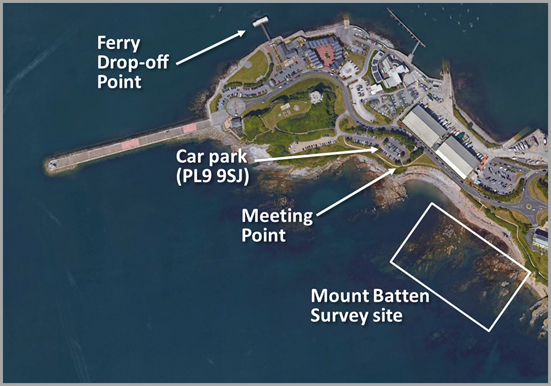 If you haven't surveyed for a while and would like a refresher - absolutely no problem! We're always keen to help hone your ID and surveying skills even if it has been a little while since your last outing.
Don't forget your wellies, waterproofs, warm clothing and a packed lunch.
We will all meet in front of the car park at 10:15 - if you think you may arrive a little late, then please meet us down by the rocky shore as indicated in the image above.
Although this is a great chance to add to the CoCoast dataset, we're keen for everyone to enjoy themselves, get to know each other and gain valuable experience along the way!
If you have any questions in advance of this Survey Day, feel free to get in touch: cocoast@mba.ac.uk.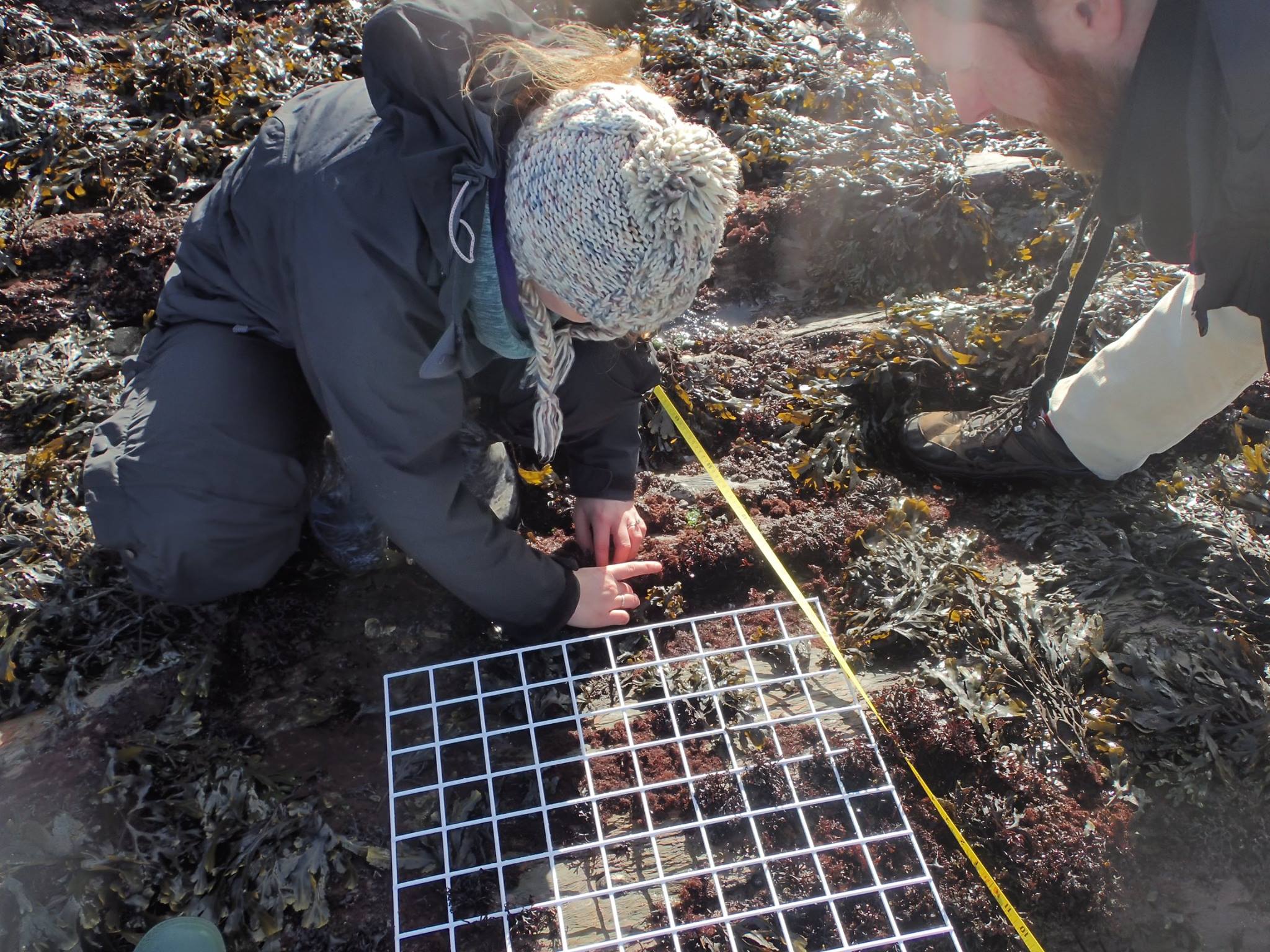 Date and Time
Location
Mount Batten (meet in front of the car park)
Mount Batten
Plymouth
PL9 9SJ
United Kingdom