Capturing our Coast Survey Day - Sidmouth
Description
This Survey Day is an event for both newly trained and experienced rocky shore volunteers to come and practice their Capturing our Coast skills with the team!
We will provide training and equipment for all recent classroom-trained surveyors to start you off with the species package of your choice, whilst more experienced volunteers are welcome to join in and continue providing the project with essential data.
If you haven't surveyed for a while and would like a refresher - absolutely no problem! We're always keen to help hone your ID and surveying skills even if it has been a little while since your last outing.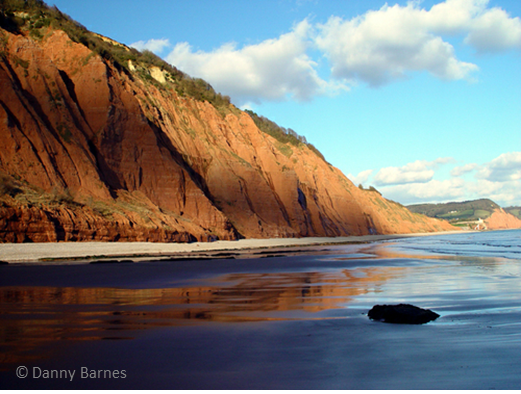 About Sidmouth
Sidmouth is a gorgeous location and we'll be enjoying a fabulous walk down Jacob's Ladder beach before arriving at the rocky shore site.
If you decide to make your own way to Sidmouth for this Survey Day, then why not make the most of it and take a trip to some of the local cafes, restaurants and shops that will undoubtedly have stocked up with local treats and gifts for Christmas!
In addition, we have been advised that a trip to 'Taste of Sidmouth' is a must-do for any newcomer as their ice creams and coffees are incredible (don't take our word for it... try it yourself)! If you don't believe us, just take a peek at their facebook page to see what we're talking about: Taste of Sidmouth.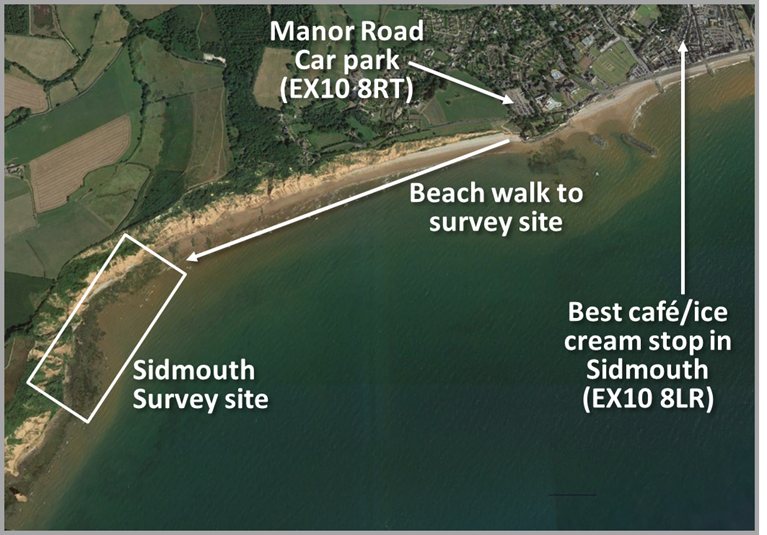 Survey Day Schedule
We advise everyone to meet at the Manor Road Car Park (EX10 8RT) at 08:50, ready for a brief walk down the beach to the rocky shore survey site at the end of Jacob's Ladder beach.
Parking at Manor Road is not the cheapest at around £6.00 for the time we will spend on site, so please be aware that there is FREE parking available on the roadsides in that direct area.
If you are late reaching us, then please refer to the map above to know where to park and where to find us on the shore.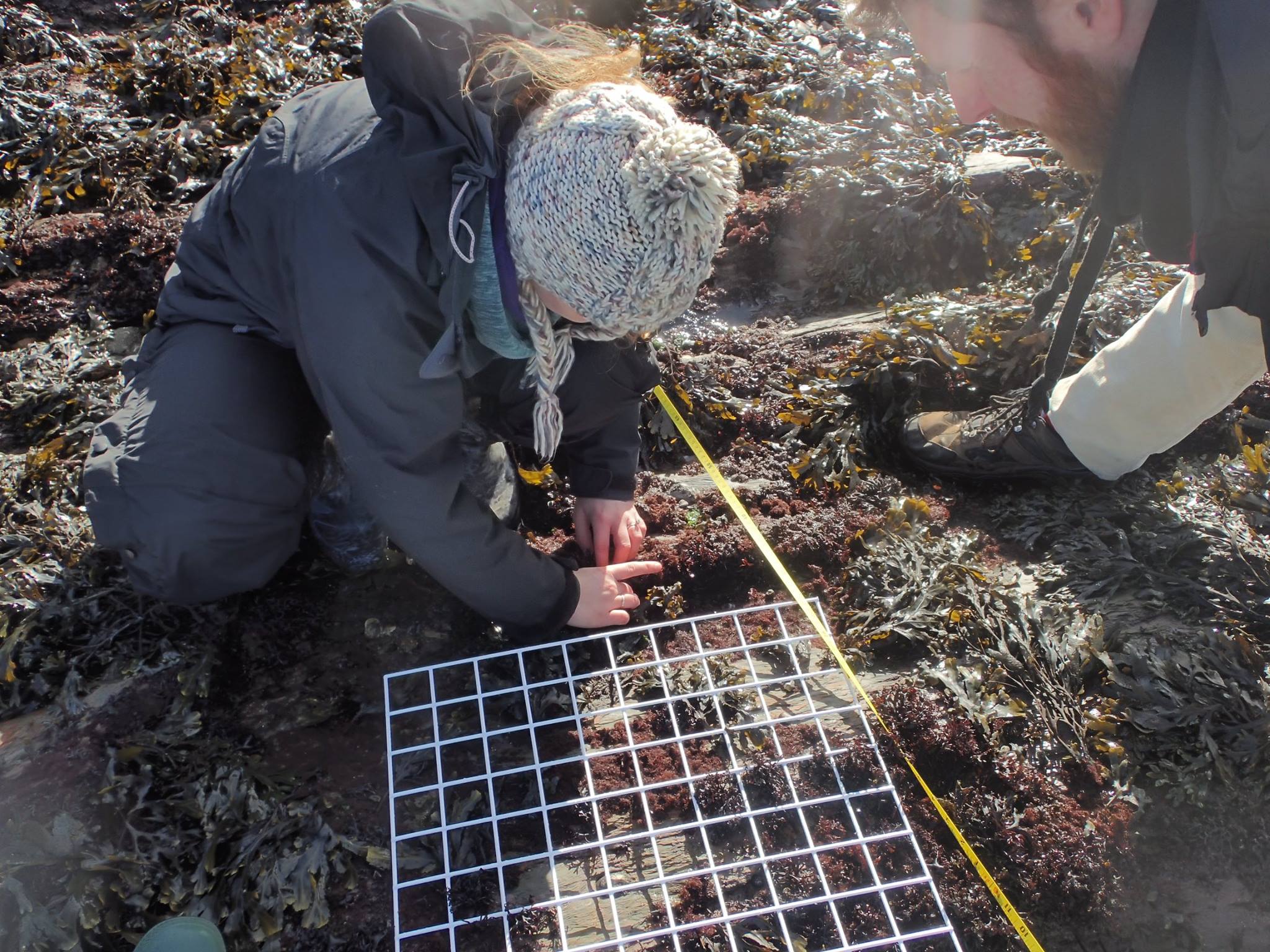 Don't forget your wellies, waterproofs, warm clothing (wacky wintery hats are not compulsory... but are encouraged) and a packed lunch!
Although this is a great chance to add to the CoCoast dataset, we're keen for everyone to enjoy themselves, get to know each other and gain valuable experience along the way!
**If you are unable to travel to Sidmouth but would like to attend, please contact us as we may have transport space to take you to the event from Plymouth, although will have to drop you at Exeter train station for your direct return journey. Email us at cocoast@mba.ac.uk to discuss availability. **