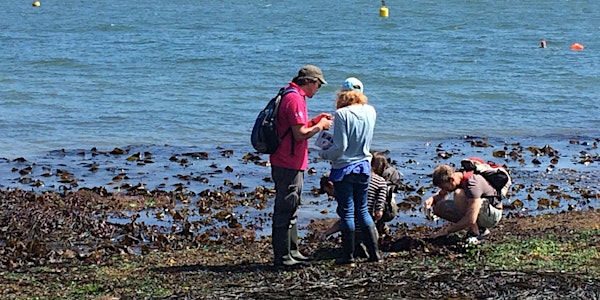 Capturing Our Coast Training Day - Marine Biological Association
Location
The Marine Biological Association
Citadel Hill
PL1 2PB
United Kingdom
Description
Capturing our Coast (CoCoast) is a national citizen science initiative aiming to survey rocky coastlines around the UK.
The training day includes a introduction to the Capturing Our Coast staff, the project and the marine environment, before you venture out to the nearest rocky shore to practise identification of rocky shore species and survey skills. It is free of charge and include a free lunch and refreshments. You will need to bring warm clothes, waterproofs and wellies (or good boots that keep your feet dry). Timings will vary depending on tides.. No previous knowledge is required, just enthusiasm and curiosity about the marine environment!
After attending a training day, we will be on hand to guide you through your first field surveys. You will receive your survey equipment so you can survey whenever you wish. As the project progresses there will be opportunities to help with more detailed experiments in some locations, do additional training and come to science talks.
SPACES ARE LIMITED and only registered Capturing Our Coast volunteers can book a place. Volunteer registration has be completed easily via our website: www.capturingourcoast.co.uk
Any questions then please contact us at cocoast@mba.ac.uk or 01752 633332.
Unfortunately volunteers participating in Capturing Our Coast need to be 18 years of age or older due to safety reasons.