Capturing our Coast Training Day - Plymouth University & Tinside
Description
Capturing our Coast (CoCoast) is a national citizen science initiative aiming to survey rocky coastlines around the UK. We want to monitor climate indicator and non-native species amonst a number of others.
By getting involved with CoCoast you can gain valuable experience in practical monitoring surveys and be given the opportunity to get further invovled with data collection for more specific surveys and experimental work.
To become a CoCoast Citizen Scientist you will need to attend a complete training series which we are on this occasion for Plymouth University students, holding both on the same day. The two part training day will include both a classroom and practical session. In order to be able to become a CoCoast Citizen Scientist, you will need to complete both of the sessions.
Schedule:
Training Day Part 1 - Wednesday 22nd November 09:00 - 11:00 (starting promptly at 09:00 - please arrive early)
Plymouth University, Babbage Building, Room 406
The first session will include classroom training in which you can learn more about the Capturing our Coast project. You will find out what we aim to achieve, how you can contribute to the project, the survey methods we will be undertaking in the afternoon and what you can gain by joining us as a citizen scientist.

Training Day Part 2 - Wednesday 22nd November 12:30 - 16:00
Tinside Rocky Shore (below the Marine Biological Association and next to the lido pool)
The second training session will be conducted on the rocky shore at Tinside, in front of the MBA building and next to the lido pool. You will be able to choose the species package of your choice and complete your first CoCoast surveys as trained Citizen Scientists!
Please meet at 12:15 on the grassy hill next to the Marine Biological Association (where the memorial statue is) to collect your equipment before we head down to the shore!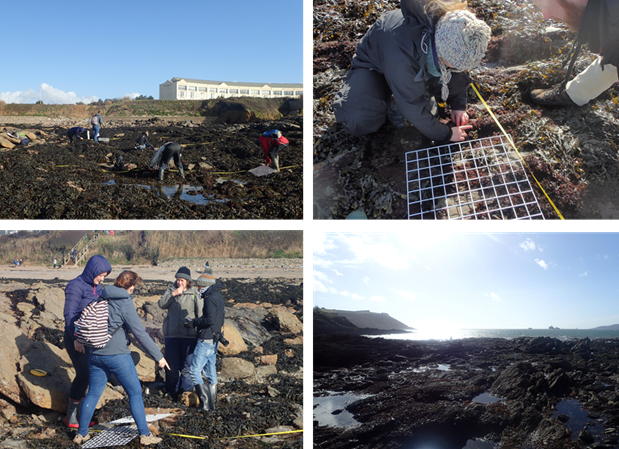 ** Please note **
Spaces for these events fill up fast, so if you book a ticket and then find you cannot attend, please retract your ticket through Eventbrite or email Hannah or Leoni at the email address below so we can give your space to someone else.
For more information about the CoCoast project and other investigations that you can get involved with, go to: www.capturingourcoast.co.uk
Or if you have any specific questions, email us at: CoCoast@mba.ac.uk
We look forward to meeting you!
Hannah, Leoni & Nova - CoCoast Southwest