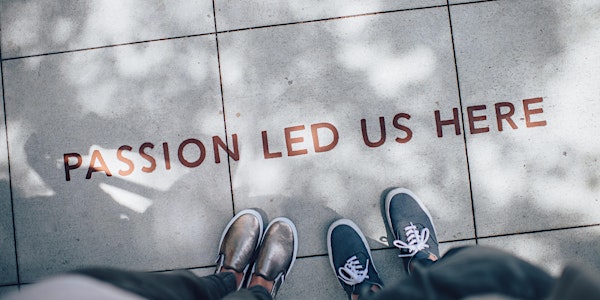 Carbon Monsters Project - helping businesses get to net-zero emissions
The Carbon Monsters Project is about helping small businesses take their first steps to reduce carbon emissions to net zero.
About this event
Imagine...
...you're driving to the office in the morning, and as you approach, you see a big black smoke cloud hanging like a vulture above the building.
You start to look around the office and you notice that there is black smoke bursting from the boiler room, engulfing the cars in the car park, the bins out the back, and even oozing from the food in the canteen.
Suddenly, the penny drops. All that black stuff is actually carbon, connected to everything within your workplace. As the thick fog crawls out from the building, the sky darkens, the vibrant colours of birds and trees grow dull, and people both inside and outside the building are coughing.
"I need to do something about all these emissions before it's too late!" you exclaim.
You look out of the window - horrifyingly, there's a carbon monster above every business as far as the eye can see.
You happen to notice that over one particular building, the menacing dark cloud seems to be shrinking and the blue sky and sunshine can be seen above. Below, you notice a group of people who are fighting their own cloud - and are winning. As well as defeating the monster, this business team seems healthier and happier, too.
You think to yourself, "I want to be like that business."
If you want to be like that business and learn how you can tackle your own carbon monster, join our event, online, on Thursday 7th April from 10am.
Speakers
At the event we have some great speakers - people that are just doing the good stuff!
Our exciting line up of key note speakers includes:
Sarah Jordan, founder of You Underwear (www.youunderwear.com)
Sally Dear, founder of Ducky Zebra (www.duckyzebra.com)
Oli Coles, founder of The Welba App (www.welba.app)
Michael Buick, founder of Pegg Furniture (www.peggfurniture.com)
And in addition we will be joined by Sara Le Roux - Reader in Applied Economics at Oxford Brookes Business School who will be telling us about research she's doing into how small and medium sized businesses are responding to the net-zero challenge.
Discussion groups - The where, the how and the what of reducing carbon emissions across your business
We also want you to get the opportunity to talk with other likeminded entrepreneurs and business people so we've also lined up some facilitated discussion groups for you to join in. The groups will include:
Energy costs, businesses and buildings - what can I do? - led by Richard Dorey from Energy Solutions Oxford.
Reducing carbon emissions when moving people and products - led by Lewis Knight and Hannah Scott from Bioregional
Reducing carbon emissions when designing products and services - led by Laura Gelder Robertson and Claire Snowdon.
Business opportunities
Interested in new outlets for your products or services?
Join us to find opportunities and partnerships in sustainable business. Take advantage of the huge demand generated by the worldwide drive to net zero carbon.
The Carbon Monsters event is a great chance to join the movement, learn ways to cut your energy costs and how to improve your carbon footprint to secure your place in the supply chains of the future.
Hear what other companies need and their buying requirements, meet suppliers and find talent. Discover new technologies, seek out inventors wanting producers and identify the gaps you could fill in the rapidly expanding "green" market.
Find out about practical solutions for:
Energy
Transport
Buildings
Products/Services
Waste
Partners
Partners helping to organise the Carbon Monsters Project include:
Bioregional (https://www.bioregional.com/)
Energy Solutions Oxfordshire (https://www.energysolutionsoxfordshire.org/)
Oxfordshire Business First (https://obfirst.org.uk/)
Go Climate Positive (https://www.go-positive.co.uk/)
Oxford Brookes Business School (https://www.brookes.ac.uk/business/)
Oxfordshire Local Enterprise Partnership (https://www.oxfordshirelep.com/)
Climate Change Coaches (https://climatechangecoaches.com/)
Unipart (https://www.unipart.com/)
Glow Innovation (www.glowinnovation.com)
Thalia Carr Coaching (https://thaliacarr.co.uk/)
Snowdon Consulting (www.clairesnowdon.com)
John Karslake
My Sales Guru International (www.mysalesguru.co.uk)