Location
Park Place
Park Place
Cardiff
CF10
United Kingdom
The Cardiff ride is part of the global World Naked Bike Ride protests
About this event
Why is it happening?
The Cardiff ride is part of the global World Naked Bike Ride protests (wiki.worldnakedbikeride.org)
This global protest is designed to highlight the vulnerability of cyclists against traffic in cities, offering the human body as a contrast against high powered metal machines. Its aim is to create an awareness of this vulnerability and point out both the inadequate provision for safe cycling and an over reliance of cars in our city centres. It can also be viewed as a celebration of our bodies.
Where is it?
Where is it?
The route starts from the grass area between Cardiff University and the National Museum. ACCESS IS FROM PARK PLACE. The ride will take in a varied part of our city, including the city centre area, Cardiff Bay including the Senedd building, St Mary Street, Pontcanna, Canton and will terminate at the Park Place.
This year we will be starting and finishing the ride at the same place.
Please note that the nearest toilet facilities will be in the museum itself, as we do not have access to the university buildings.
Start and end point location:
Park Place, Cardiff, CF10 3BB.
There may be facility for people to leave bags/clothes AT YOUR OWN RISK at the lawns during the duration of the ride.
When do I need to be there?
Please meet at the grass area behind the museum (ACCESS FROM PARK PLACE only) from 12:30 onwards for bike and body preparation. The ride is scheduled to depart from this location at 14:30 hrs. Body painting can be done here, in addition to adding flags and banners to bikes.
We hope to have a bike mechanic in place who can assist with any mechanical related issues.
Please bring bells, horns, whistles. This year we will also have portable sound system accompanying us on the ride!
Naked?
This is indeed the World Naked Bike Ride but you do not have to be fully naked if you do not want to be. 'As Bare as You Dare' is the theme. From past experience we have seen that many people start out partly dressed but somehow end up disrobing en route! Fancy dress is also a popular alternative!
A few pointers
• There are usually a number of people happy to lend a hand in body painting, but if you have paints or are willing to get some, please do.
• This is a good natured and friendly event.. many people describe it as having a 'carnival like' atmosphere despite its serious message.
• Spread the word among your friends. The more people in the protest, the better the impact will be. Invite them through Facebook.
• Being naked in public in Britain is not against the law. (It's just what you do while naked that matters!)
• Fancy dress/masks also welcome!
• It will be a day you will NEVER forget!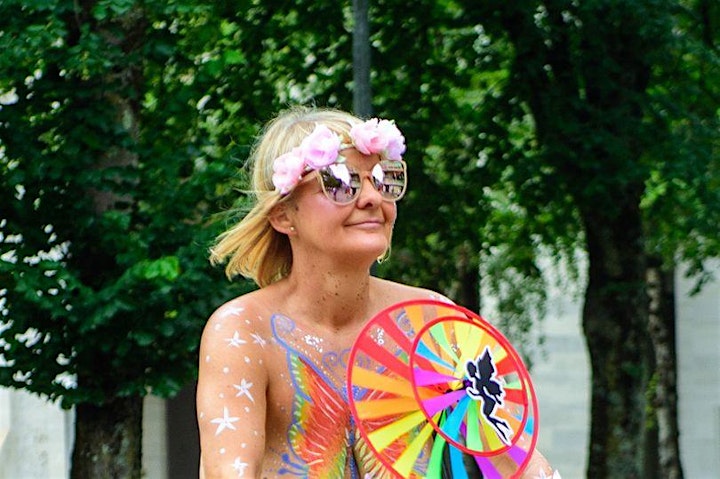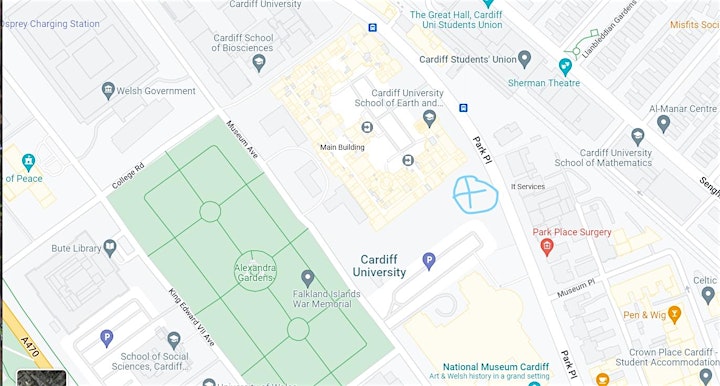 The map above shows the meeting point (circled in blue). Access is from Park Place end, not from Museum Avenue