About this Event
Join ChristianJobs and Nazarene Theological College for our Career and Networking event.
This is an opportunity for you to expose your mission and any opportunities you have within your organisation.
Attendees will be of all ages therefore you can expose your salaried roles, voluntary positions, graduate opportunities as well as seasonal opportunities.
Who will be attending?
We are estimating we will get 100 people attend this event throughout the day.
We will be contacting all the Christian student bodies, theological colleges, churches and youth groups within our reach.
We expect people attending could be looking for:
- Their next step after studying.
- Young people before university discovering what opportunities are out there.
- Voluntary work to give to part time between studies or work.
- Organisations to support financially or in prayer.
- Individuals or organisations looking to network.
Our reach: We are targeting attendees from the area below. If your organisation is not within this reach, you are still very welcome to exhibit.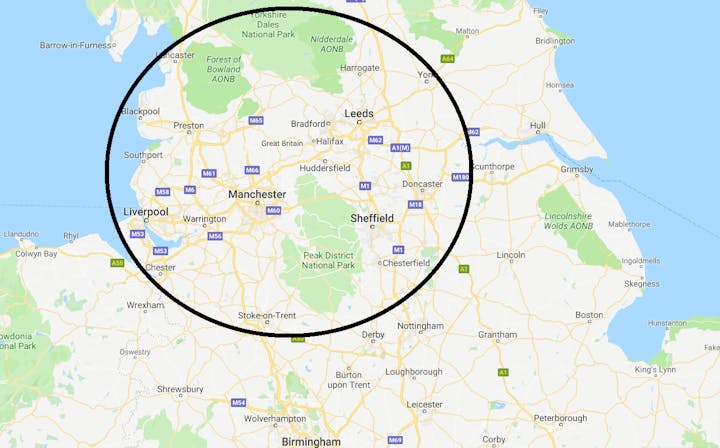 Reserving your space:
Contact Heather at heather.chiles@christianjobs.co.uk for the exhibition pack including application form and risk assessment.
Optional: please also fill in the interview questions on the application form.
On the day:
Arrive between 1.30pm-2pm to set up. Come to the chapel to sign in. Event pack down will begin between 8pm-9pm. If you need to leave before then, please inform us.
Free dinner will be provided all day.