Sales Have Ended
Ticket sales have ended
Thank you so much for registering to the event Career Change - from stuck to inspired. You are in for an immersive Group Coaching Experience. I look forward to being your host and facilitator on Tuesday 6th of July at 5:30PM BST. To make the most out of our time together, I would recommend, if possible, attending the event from a quiet place where you can feel comfortable and disconnect from distractions around. This is so you can truly give yourself 90 focused minutes to advance your reflections about your professional future. I would also suggest coming to the session with a pen and notepad so you can take part in the activities we will be going through. If you have any issues or queries, feel free to get in touch by replying to this email. I'll speak to you soon and until then take care. Mattie
Event Information
Refund policy
Contact the organiser to request a refund.
Eventbrite's fee is nonrefundable.
Sales Have Ended
Ticket sales have ended
Thank you so much for registering to the event Career Change - from stuck to inspired. You are in for an immersive Group Coaching Experience. I look forward to being your host and facilitator on Tuesday 6th of July at 5:30PM BST. To make the most out of our time together, I would recommend, if possible, attending the event from a quiet place where you can feel comfortable and disconnect from distractions around. This is so you can truly give yourself 90 focused minutes to advance your reflections about your professional future. I would also suggest coming to the session with a pen and notepad so you can take part in the activities we will be going through. If you have any issues or queries, feel free to get in touch by replying to this email. I'll speak to you soon and until then take care. Mattie
This immersive group coaching experience has been uniquely designed to help you generate creative ideas to step into a fulfilling career.
About this event
This is a unique workshop during which you will be guided to become your very own Chief Career Creator. You will get the opportunity to immerse yourself into your inner world so that you can find the answers that you are looking for.
This event is a thought-provoking personal development experience. You will come out the other side with insights about yourself and your career and most importantly, you will have a concrete and motivating plan of action to make your career fulfilling, meaningful and energising.
This event is for you if:
- You want to change career but you have no idea on what to do next
- You have an idea on what to do next but you're unsure whether or not it's the right one to pursue
- You have too many ideas and you don't know which one to focus on so it's keeping you stuck
- You are running a million miles an hour and have no time to think about what you really want to do next
- You lack purpose and meaning in what you do and it's making you unmotivated and unhappy
The coaching and mentoring techniques used will help you identify a path to finally feel inspired and fulfilled in your career.
About your host: Mathilde (Mattie) is an ICF certified coach and positive psychology practitioner, passionate about helping talented people unlock their potential and find more happiness at work.
This dynamic and interactive 2.5 hours workshop is scheduled on Saturday 24th July at 2:30pm BST| 9:30am EST and will be held virtually on Zoom.
Registrations are now open. Limited spots available to keep the experience intimate.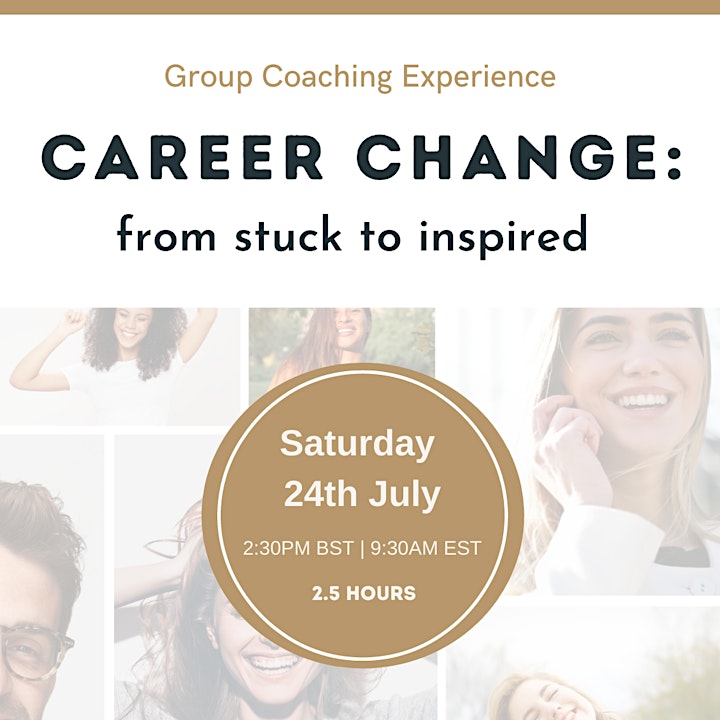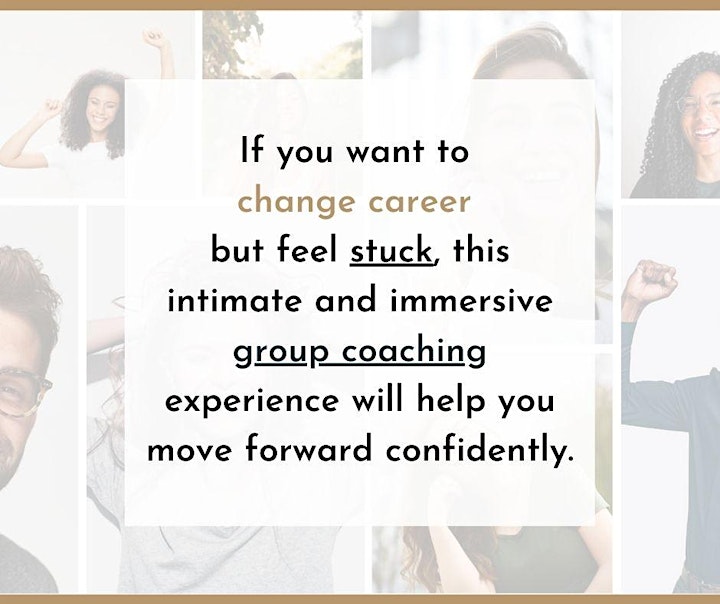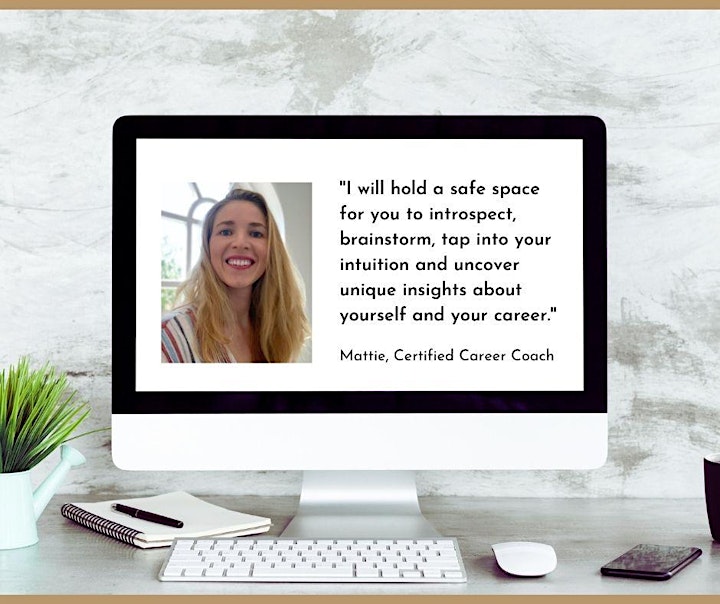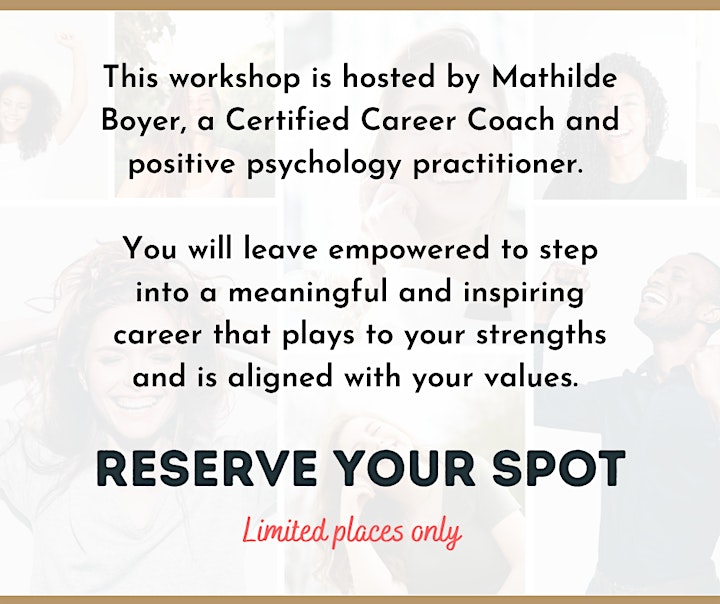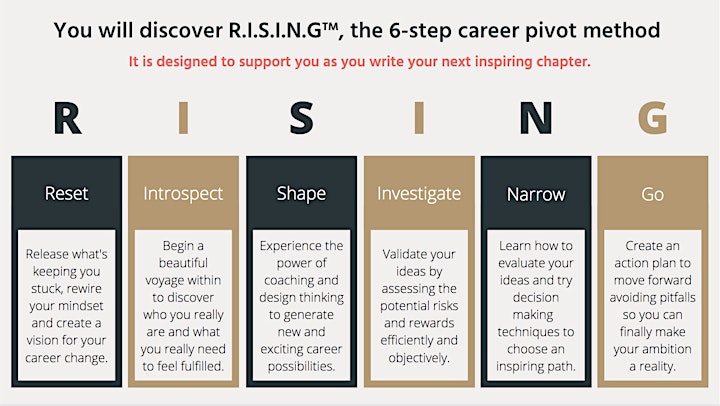 Date and time
Location
Refund policy
Contact the organiser to request a refund.
Eventbrite's fee is nonrefundable.