Free Lunch Time Workshops open to anyone looking to boost their confidence either at work or in applying for work.
About this event
Have you lost your 'career confidence'?
After a really difficult period of redundancies, furlough and remote working, the jobs market is finally getting back on track!
However, returning to work or starting something new, after such a long period of uncertainty, isn't necessarily that easy. It can really knock your confidence!
Do you need a bit of a confidence boost?
This completely FREE workshop is perfect for you if...
you're feeling a bit anxious about the idea of returning to work.
been sat at home for months on end and the idea of going back to the office and meeting colleagues in person is causing you some anxiety.
are back at work and have started doubting your skills and abilities.
have decided to look for a new job and are struggling to 'sell yourself'
want to go for that promotion and need the confidence to go for it!
want to meet people in a similar situation to share ideas, stories and get new connections
This workshop will help you:
boost your confidence
identify your strengths – what's your Super Power?
feel more confident and self assured
remember and celebrate how good you really are
create meaningful strategies for what's next
shine a bit brighter and tap in to your personal brilliance
share and celebrate your lockdown achievements
find your 'career confidence' again
connect with people, who, just like you, are feeling the same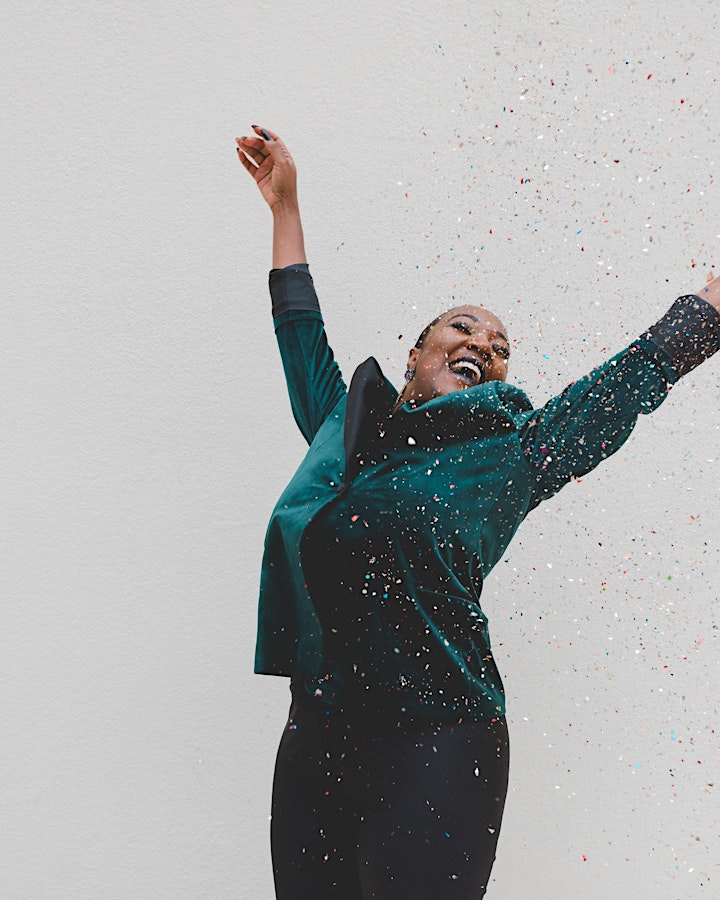 Here's some feedback from previous attendees:
"I felt enabled, held, encouraged and motivated. Karen holds a warm and welcoming space. Highly recommended."
"A well run, beautifully structured and lightly yet firmly, held workshop"
"There was just the right balance of "teaching", exercise participation and sharing"
"A good way of meeting people in a similar situation – the networking opportunity is great"
"It was nice to have such a small group "
BONUS Material and Offers for attendees:
A Free Worksheet to capture your actions during and after the workshop
Two fabulous Coaching exercises to keep you motivated and on-track
Access to Munro Careers - Career Confidence Facebook Group so you can nurture and maintain great connections with each other
A further 10% discount off ALL my Coaching packages (to use within 6 months)
Sign me up!
I will be running these workshops over lunchtime (12:00 - 13:00) once a month until the end of 2021so if you are working, hopefully you can still come along!
Places will be limited to 10 people to ensure everyone gets to participate - so grab your place TODAY!
The workshops will be relaxed and informal. You'll just need to pull up a chair, grab your favourite lunchtime drink, a notepad and pen.
Pick a date:
AUGUST - 2nd - RESCHEDULED TO 13th September
SEPTEMBER - 13th
OCTOBER - 7th
NOVEMBER - 4th
DECEMBER - 9th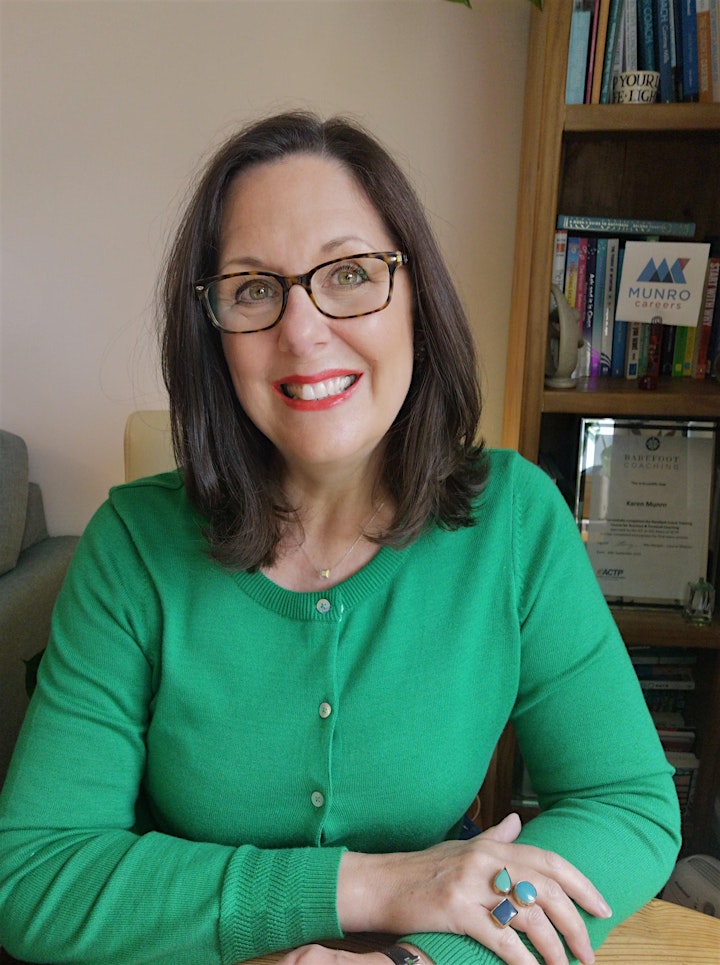 About Karen
I am an ACC Accredited Coach specialising in all aspects of Career Change. I work with professionals looking for career inspiration, who want to change focus or have just become stuck in careers that no longer bring them joy.
I offer a wealth of experience from a Corporate Career in BBC Recruitment, combined with over 10 years Coaching experience trained by Career Counselling Services and the worldclass Coaching organisation - Barefoot Coaching.
I work with individuals, businesses, outplacement organisations and the MOD.
I support and enable my clients to create the focus and vision needed to get their career journeys back on track.
Head over to my website for more information about my services, useful articles and further free resources.
Subscribe to my newsletter and join me on FaceBook and LinkedIn,