EFFECTIVE JOB HUNTING - How to Break Out of the Job Search Rut and Get More Results
About this event
COVID 19 has changed the way how we work, how we live and how we do business. Only in the UK, nearly 650,000 people lost their jobs between March and June 2020.
If you are affected by furlough, downsizing, lost your job due to the pandemic, or simply just looking for a job, without having any tangible results, this event is for you!
The Job Search Rut...
As you spend longer time job searching, your anxiety kicks in, you feel miserable, losing hope and start experiencing one or more of these signs:
Feeling like there is no point applying for jobs, as there is no sign of getting closer to being hired again
Uncertainty around the effectiveness of your marketing materials: your resume, Linkedin profile/strategy, and cover letter
Your job search strategy has fallen apart, and you are not sure which action should you focus on from now on.
Not landing interviews with your submitted applications.
Losing interest to perform even basic job search activities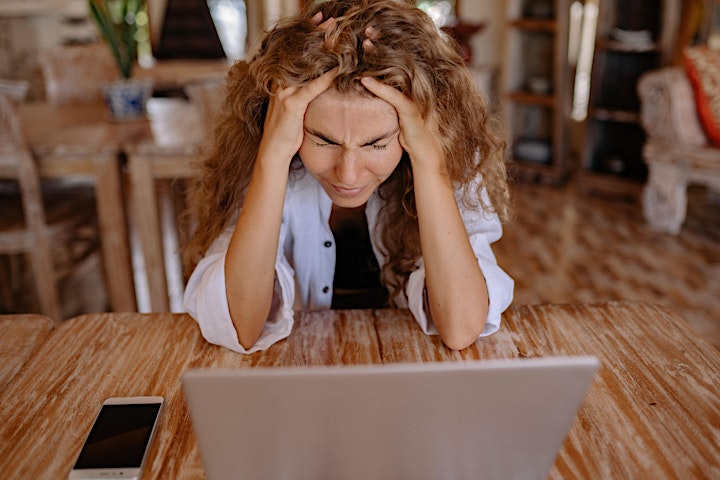 Training Agenda
During this 1 hour value-packed training you will learn:
The Exact Steps of How to be More Effective During the Job Search
Understand the Main Reasons Why You Don't Get Replies to Your Job Application and What You Can Do About It
Gain Your Lost Self-Confidence Back and Get Out from the Job Hunt Rut
Live Q&A with our Career Experts to Answer Questions You Have About Getting More Results from Your Job Search
About Your Hosts
Roland Tamas and Evelyn Sky both certified Career Experts and Co-Founders of The Career Jump Group where they train, support and upskill people to progress in their career and land new jobs.
They bring combined 23 years of coaching and advisory experience, as they personally worked with thousands of professionals and job seekers helping them to overcome challenges, achieve their career goals and get hired faster.
You can learn about them by visiting www.careerjump.co.uk/the-team
Event Details
Date: Tuesday, 22nd September
Time:
London, UK 1:00 pm (BST / GMT+1h)
Budapest, HUNGARY 2:00 pm
Johannesburg, SOUTH-AFRICA 2:00 pm
Dubai, UEA 4:00 pm
Mumbai, INDIA 5:30 pm
Jakarta, INDONESIA 7:00 pm
New York, USA 8:00 am
Where: this training will be delivered online via YouTube Live Stream.
Training Fee: Free (Valued £29)
Please note that seats are very limited.
Technical Details of the Event
This is a virtual training and will require internet access to view the materials being presented
We will email you login details upon registration, one week, 24 hours, and 1 hour before the event
We recommend using a computer, laptop, tablet or smartphone for the best experience
Don't see your sign-in link? Check your 'Spam', 'Promotions' or 'Updates' folders for an email from Career Jump or Eventbrite.
We suggest testing the audio and video on the device you will be using prior to the start time of the workshop
Organiser of Career Jump Pandemic Job Search Series: EFFECTIVE JOB HUNTING