A life coaching session that gives you tips on how to overcome career rejection in your path to success.
About this event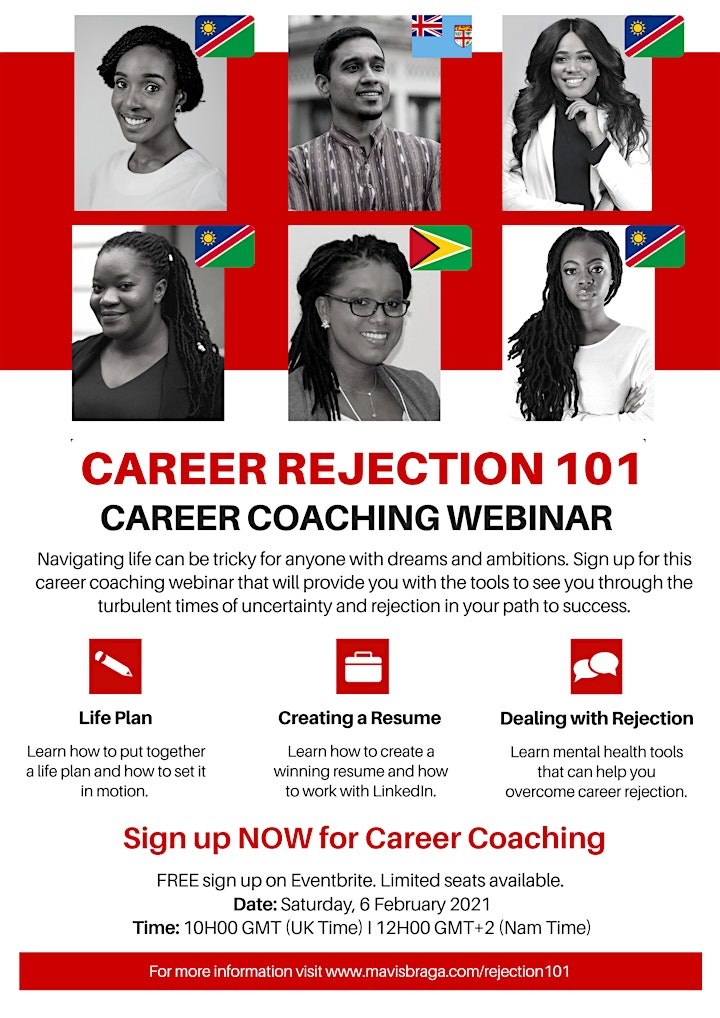 The second series of the 101 Series deals with overcoming career rejection. The event is tailor-made to walk you through the process of creating a career plan, building a resume, finding application opportunities and how to overcome the mental health challenges that come with the path to success.
This is the Career Rejection 101 session, a life coaching webinar.
Information
Join African scholars and professionals from across the world, ranging from the UK to the US as they share their career building advice.
The webinar will tackle a range of topics:
How to create a life plan
How to shoot your shot and find career-building opportunities
How to write a WINNING resume
How to deal with rejection
How to be resilient in the route to success
How to manage your time and create habits of success
The event speakers are from versatile professional backgrounds such as economics, development and engineering. In addition, the speakers are from across the globe and are themselves on the journey of self-development.
FREE sign up NOW! Limited seats available.
You will then recieve a follow up email with information of how to sign into the event.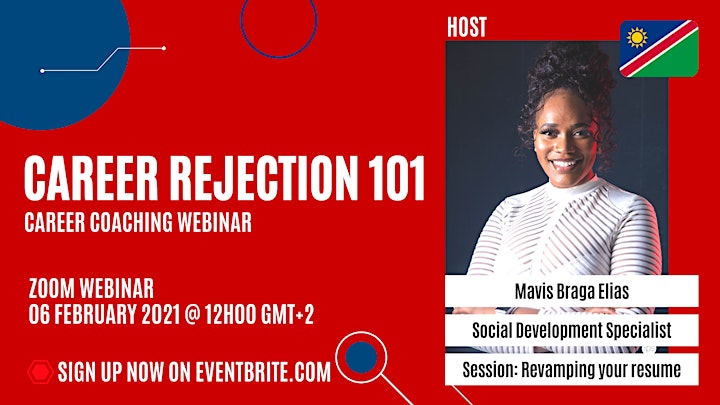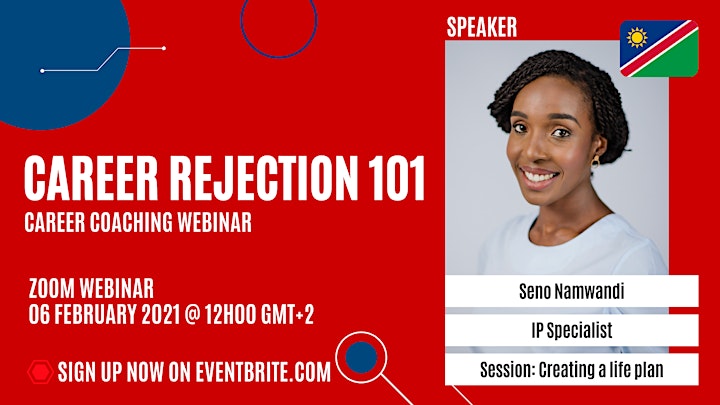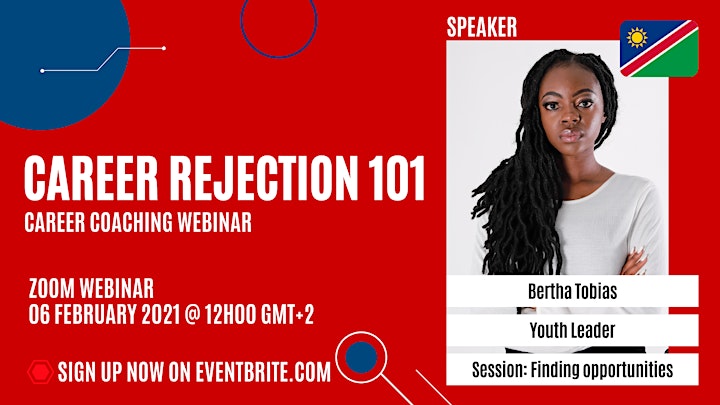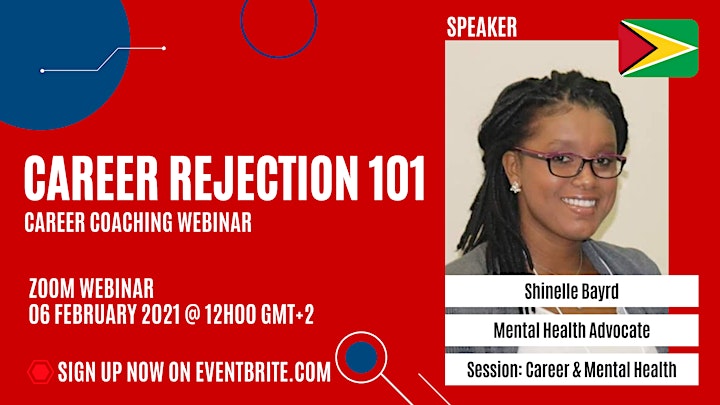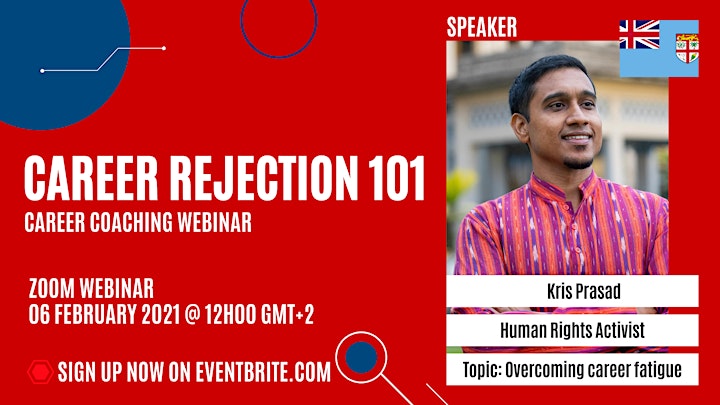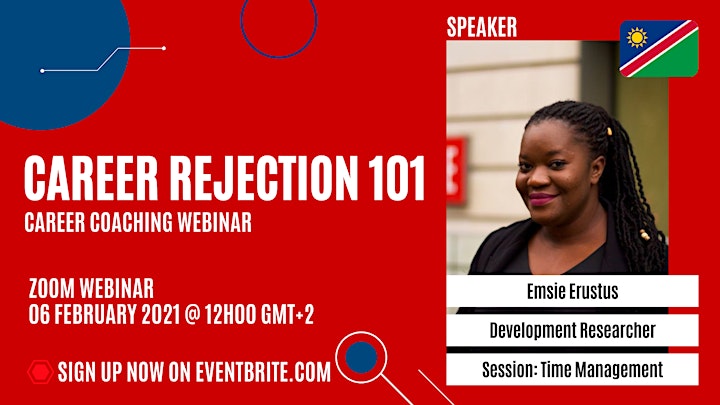 PROGRAM
12H00 I Opening
12H10 I Session 1
Creating a life plan
Creating a footprint of how to create a life plan, that includes a 1-year plan, 2 year plan to 5-year plan. Including how to write the plan down and creating a vision board.
Delivered by Seno Namwandi
12H30 I Session 1 QnA
12H40 I Session 2
Shoot your Shot: Apply
How to find opportunities and apply for these opportunities. Provide an understanding of how to sieve out opportunities and overcome imposter syndrome that makes one feel unworthy or not qualified.
Delivered by Bertha Tobias
13H00 I Session 2 QnA
13H10 I Break 1
13H20 I Session 3
Writing a WINNING resume
Creating a resume that is reflective of yourself. Ensuring that you effectively brand yourself and communicate to employers who you are. Session to include how to use LinkedIn & Canva
Delivered by Mavis Elias
13H40 I Session 3 QnA
13H50 I Session 4
How to deal with rejection
A footprint of how to deal with the reality of rejection that comes as a result of shooting your shot. How to deal with the emotions and overcome them.
Delivered by Shinelle Bayrd
14H10 I Session 4 QnA
14H20 I Session 5
Resilience in the route to success
Staying consistent in pursuing your dreams. Understanding that there will be detours, but you have to keep your eyes on the end goal. Overcoming feeling stuck in your present reality. Getting up and changing the trajectory of your life.
Delivered by Kris Prasad
14H40 I Session 5
Time Management and Habits
Creating habits that set you up for success. Understanding how you spend your time and capitalizing on it. How to create habits that are long-lasting and not looking for an easy fix.
Delivered by Emcie Erastus
15H00 I Closing
Networking & Additional QnA for Session 4 & 5