Location
Eagle & Ball
Gospal Street
Birmingham
B4 7BD
United Kingdom
Description
Want to shake-up your career outlook or stir your imagination to think beyond the PhD? Join us for an evening of discussion, networking and short talks ... over our aptly-named cocktails!*
Recognising the growing challenges of postdoc life, Careers & Cocktails will help you rethink the possibilities of routes-out from the PhD.
How can you use your research practice to develop roles both within and beyond the academe? How are academic roles themselves changing to reflect pressures in the Higher Education landscape? What are the innovative ways in which researchers can prepare for career options and survival after the PhD?
In a climate where PhDs are more common and postdoc positions are increasingly rare, we want to start re-defining routes-out beyond the more traditional model of
getting a postdoctoral award, teaching fellowship or academic position.
In celebrating and understanding the value of the diversity of our PhD cohort, we want to know how this can be harnessed to help you build and prepare f
or a career.
Our line-up of speakers
include
some of our own doctoral alumni
who
have gone on to develop brilliant (and sometimes unconventional) careers.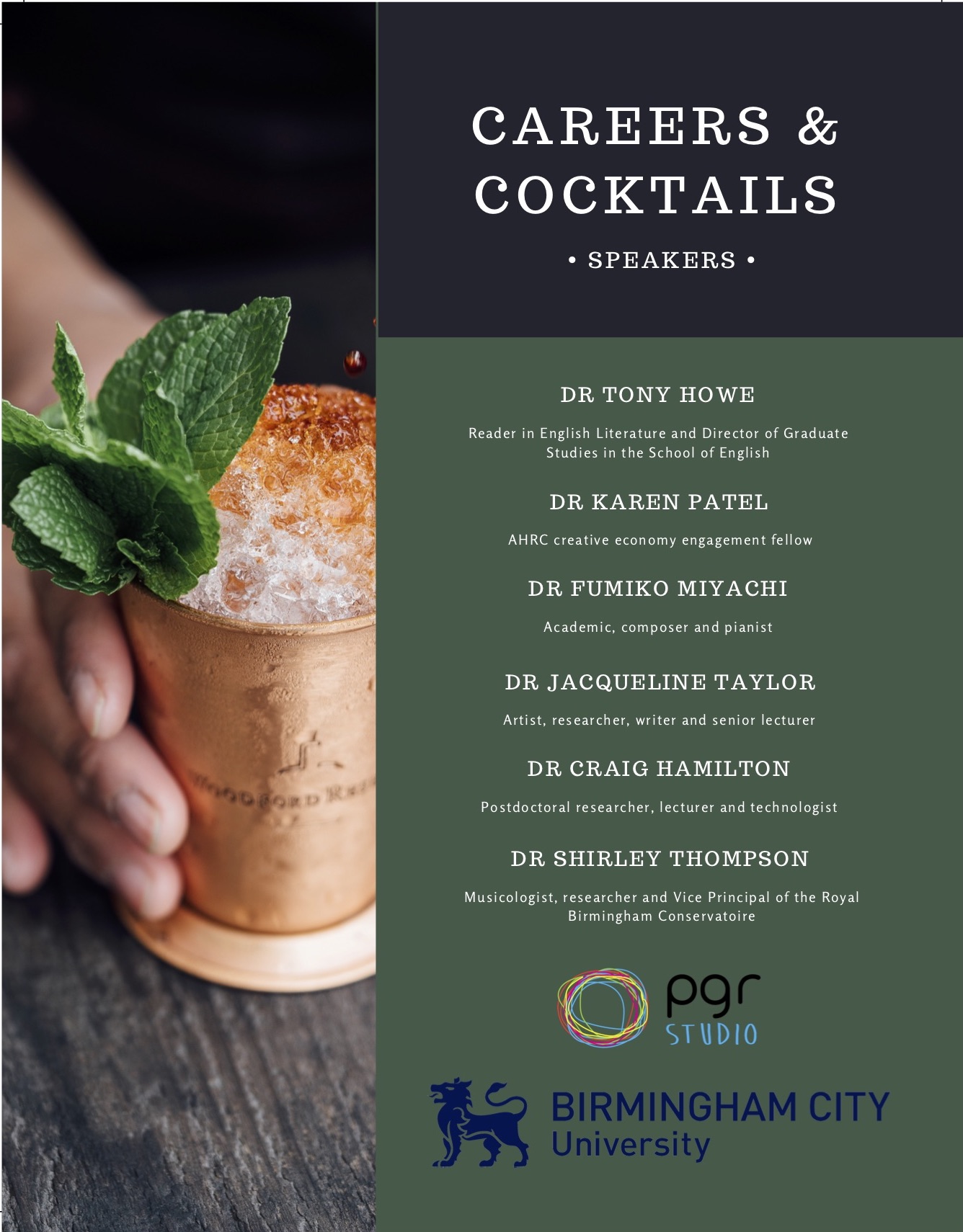 There are only 20 places available, so sign-up early to avoid disappointment.
Free cocktail on entry!
*Cocktails include:
Academic Lagoon
|
P
ostdoc on the Beach
|
The Perfect Viva
|
PGR Colada