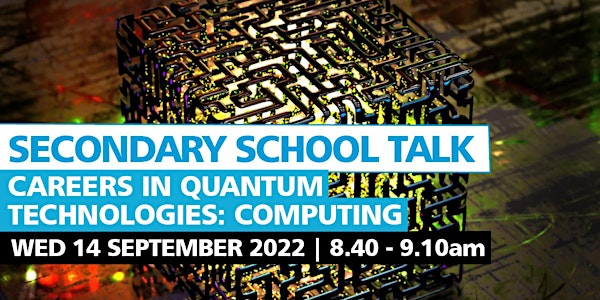 Careers in Quantum Technologies: Computing - Secondary School Assembly
Join The STEM Hub for the fourth assembly in a series on careers in quantum technologies focusing on Computing.
About this event
In this 30 minute assembly, presented by the UK's Quantum Computing and Simulation Hub, you can find out more about quantum computing and what a career in this exciting area might look like.
We'll be introducing three speakers, each talking briefly about their work, and the path that has led them to where they are now. As well as telling their stories, they'll also be answering your questions via a Q&A.
The virtual school assembly talk will take place using MS Teams Live. The platform has safeguarding built-in to make it a safe online environment especially for young people including no webcams or microphones and a live Q&A function which is fully moderated.