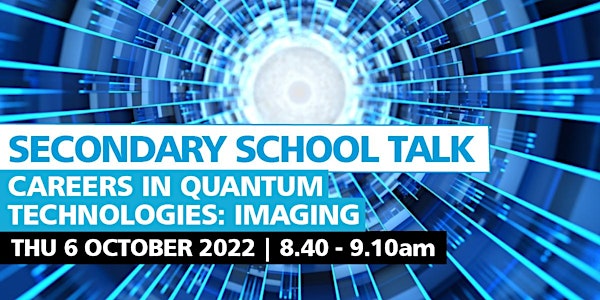 Careers in Quantum Technologies: Imaging - Secondary School Assembly
Join The STEM Hub for the fifth assembly in a series on careers in quantum technologies focusing on Imaging.
About this event
In this 30 minute assembly you can find out more about a Dr Akhil Kallepalli and his career in quantum imaging and biomedicine.
Akhil is part of QuantIC, The UK Hub for Quantum Enhanced Imaging, funded by the UK National Quantum Technologies Programme, find out more about his career journey in quantum science and the fascinating research he is undertaking in medical imaging, before having the opportunity to ask him questions via a Q&A.
(Bring along a small torch to this session if you can, a phone torch would work!)
The virtual school assembly talk will take place using MS Teams Live. The platform has safeguarding built-in to make it a safe online environment especially for young people including no webcams or microphones and a live Q&A function which is fully moderated.