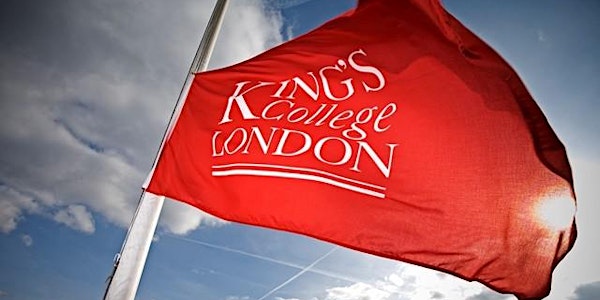 Careers Panel and Workshops: Faculty of Natural & Mathematical Sciences
Description
Are you a postdoctoral researcher or postgraduate research student considering a career outside academia, or uncertain about your next career step? To help get you thinking about possible career routes, and to hear the experiences of others who have made the move outside academia, the Faculty of Natural & Mathematical Sciences is holding a careers event on 8 May.
The afternoon will have two main sessions:
Session 1: Careers panel and Q&A
You will get the chance to hear from PhD graduates and former postdoctoral researchers about their experiences of moving from academia, and there will be an opportunity for you to ask questions. There will be a coffee break following the panel for networking and to talk to the panel members and King's Careers Consultants. Confirmed panel members are:
Dr Nina Meinzer, Senior Editor, Nature Communications
Dr Idlir Liko, Director of Technology, OMass Therapeutics
Dr Richard Court, Department for Education
Session 2: Workshops
The Centre for Research Staff Development at King's will hold parallel workshops on identifying the skills you have developed, and on thinking about career paths. Please indicate your preferred option when registering on Eventbrite:
Skills Identification and CV Writing
We never stop learning and developing but we rarely pause to give any thought to this. In this workshop, we'll consider what skills you've been developing as a researcher and think about how you could evidence these to potential future employers.
Career inspiration for researchers
This workshop won't tell you what job you should do. It will help you to start a thinking process. It will help you to ask questions about yourself, your values, identity, knowledge and skills.
Privacy notice
We collect and process your personal information to help us manage and run the event. In accordance with the King's College Data Retention Schedule we will keep your information until the completion of the event.

To find out more about how the university deals with your personal information, including your rights, please see the university's core privacy notice at https://www.kcl.ac.uk/terms/privacy.aspx.

Your personal information will be transferred to the United States via Eventbrite – for further details on how Eventbrite protects your data see https://www.eventbrite.com/support/articles/en_US/Troubleshooting/eventbrite-eu-data-protection.
Organiser of Careers Panel and Workshops: Faculty of Natural & Mathematical Sciences