What do engineers do? How can they make the world a better place? Join us to hear from real-life engineers and ask them your questions.
About this event

From green energy and sustainable transport to medical technology and 5G mobile networks, engineers play a big part in advancing our society. But what do engineers really do day-to-day? How do their jobs make the world a better place? And how can you become one?
At this live careers event, you will get the chance to hear from real-life engineers who #ShapeTheWorld on a daily basis and ask them anything you are wondering about engineering. The engineers are volunteer STEM Ambassadors who are passionate about inspiring young people into STEM careers.
We welcome anyone who is interested in learning more about engineering. Engineering careers are suitable for all students (not just those pursuing maths) whether you are currently studying at school or at home, in between education stages or you are a parent/carer or teacher.
This event is a collaboration between the Mayor of London, STEM Learning and Women's Engineering Society (WES) and celebrates International Women in Engineering Day which takes place on 23 June every year.
Webinars from the Mayor of London
Encounters with employers are important for attainment, motivation and skills. However, during school closures, many young people will have found their plans have suddenly changed, including access to careers advice and work experience opportunities.
The Mayor of London has created a new STEM webinar series to support teachers, parents and students during the school closure and recovery period.
Why an engineering careers session highlighting female engineers?
55% of young people aged 11 to 14 said they would consider a career in engineering (2019)
Boys in this age group were 27% more likely to consider a career in engineering than girls
Less than a quarter of young people aged 11-14 say they know what people working in engineering do
For this event, the Mayor joins forces with STEM Learning and WES to raise the profile of women in engineering and the amazing career opportunities available to girls and boys in this exciting industry.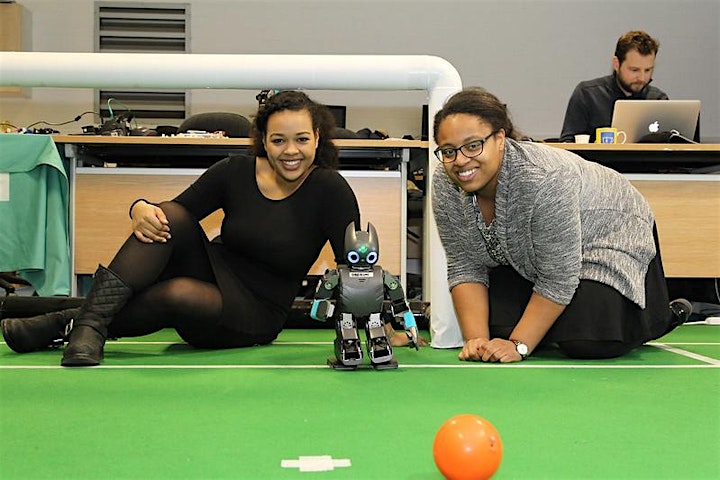 Joining instructions
This webinar will run as a live stream with Q&A where attendees can submit questions to the panellists.
You will receive an email with a joining link after registering.
If you have any questions, please do not hesitate to contact educationprogramme@london.gov.uk.
STEM Ambassadors
STEM Ambassadors give up their time to inspire young people's curiosity and engagement in science, technology, engineering and mathematics (STEM) subjects. From scientists to designers, technicians and engineers, there are over 30,000 volunteers across the UK.
To find more information about how the STEM Ambassadors programme can support your school or organisation: https://www.stem.org.uk/stem-ambassadors
Women's Engineering Society
The Women's Engineering Society is a charity and a professional network of women engineers, scientists and technologists offering inspiration, support and professional development. Working in partnership, we support and inspire women to achieve as engineers, scientists and as leaders; we encourage the education of engineering; and we support companies with gender diversity and inclusion.