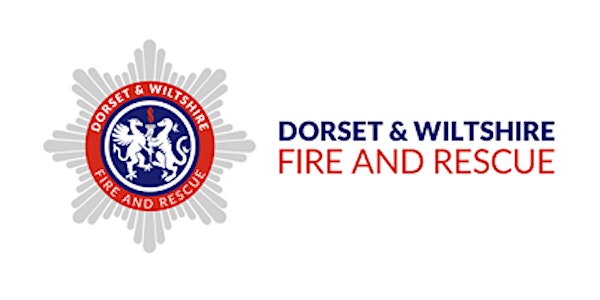 #Carers Dorset Festival: Fire & Rescue Service - risks posed by Emollients
Understanding the risks for someone who uses emollient creams, lotions or gels to help keep them safe.
About this event
Use of emollient creams
Emollient creams are skin products used to treat dry skin conditions, such as eczema and psoriasis.
They can also be used for some patients who may be in bed for lengthy periods due to illness or impaired mobility, as they are at risk of bed sores or ulcers.
Emollient products come in a variety of forms – creams, lotions or gels. All cover the skin with a protective film to reduce water loss. They can be very flammable, so are a fire safety concern.
If you care for someone who needs emollient creams, lotions or gels, you can help to keep them safe by understanding and reducing the related risks.
Emollient creams should be kept away from fire or flames. A build-up of residue on bedding, clothing and dressings can increase flammability, so wash affected fabrics daily at the highest temperature recommended by the manufacturer with plenty of detergent.
Smokers should be made aware of the added fire risk associated with using the creams, as clothing is likely to be readily ignited by a dropped cigarette.
For further information and governmental guidance, please see: https://www.gov.uk/drug-safety-update/emollients-new-information-about-risk-of-severe-and-fatal-burns-with-paraffin-containing-and-paraffin-free-emollients
We offer free Safe & Well visits, where we come to the home at a convenient time to see what we can do together to make you or the person you care for safer. We will fit free smoke alarms where required.
To request a free Safe and Well Visit, please call 0800 038 2323 or click here.
Organiser of #Carers Dorset Festival: Fire & Rescue Service - risks posed by Emollients
Are you providing unpaid emotional support, or helping someone with everyday household tasks like shopping or cooking, or transporting someone to medical appointments?
If so we would like to invite you to this Festival.
Professionals also welcome.You will have an opportunity to dial into any of the 30 digital events throughout the day. Register now to add them to your calendar.
Digital support will be available via the Dorset Council Digital Hotline Get online with our Digital Champions. Over the phone help or support at a library or coffee shop by prior arrangement. They can resolve most queries - call 01305 221048.
We recommend booking support in advance with signing up on Eventbrite for tickets and and to ensure you are comfortable accessing the sessions on the day.

Click here for support on how to join a Microsoft TEAMS Meeting which is mainly what the online sessions will be accessed on.
Follow #carersdorsetfestival