Description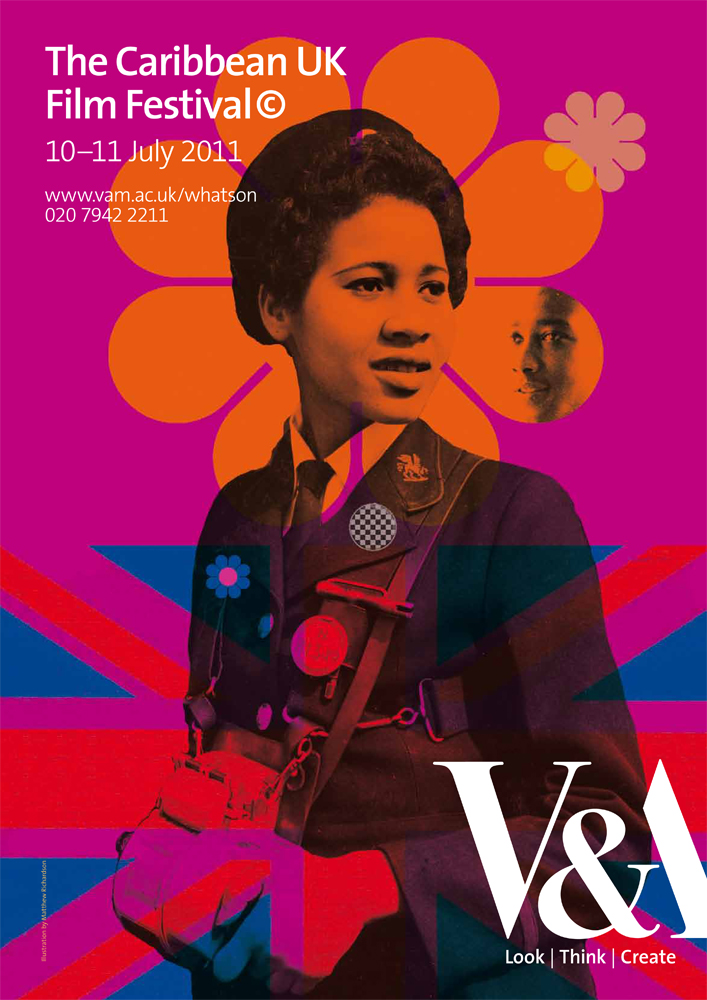 In partnership with the
Victoria and Albert Museum
Cromwell Road, South Kensington, London SW7
Presents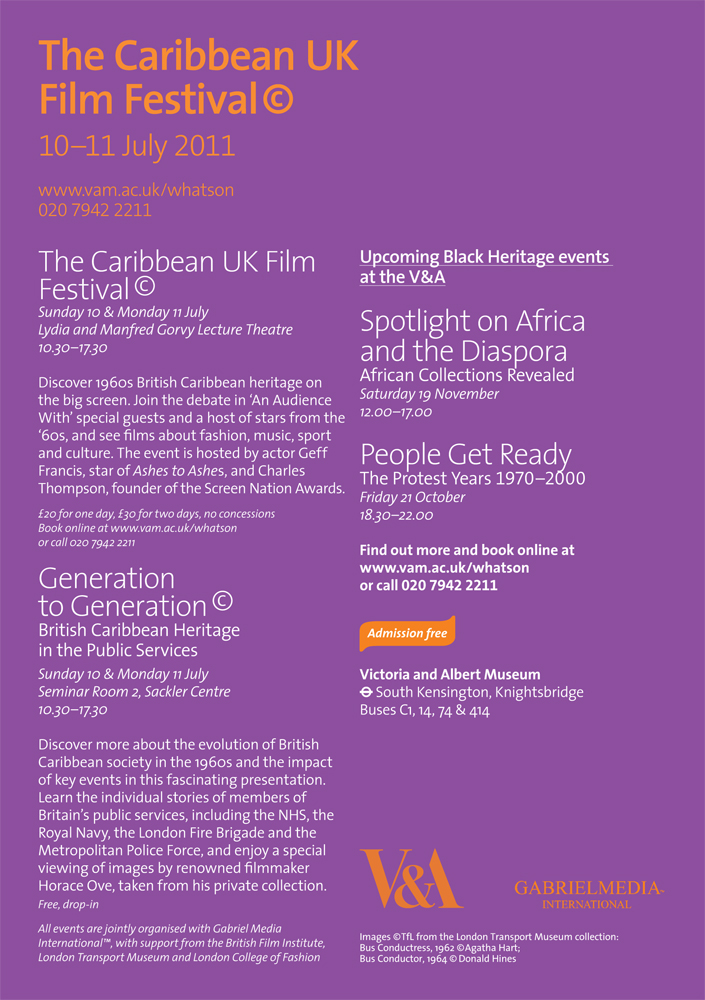 For all the latest news & competitions head to the:

© GENERATION - GENERATION EXHIBITION 2011
Charts a historical timeline of African Caribean heritage in 1960's Britain
Sackler Centre
A SPECIAL FEATURE of the 2011 display honours the photographic work of Horace Ove, CBE. Depicted in black and white, this exhibition provides a snapshot into the works of Oves' artistic genius. Highlights include an exclusive picture of the late Malcolm X and images of 1960's Britain.
FREE ENTRY
© Caribbean Film Festival - World Cinema Day
Hochhauser Auditorium - Sunday 10th July, 2011
Hot on its heels, and new to this year's events is World Cinema Day! Showcasing a plethora of films provided by filmmakers from around the world. Screenings start at 11am, in the beautiful surroundings of London's Victoria and Albert Museum.
The inaugural event launches the forthcoming global 'Caribbean Film Festival', taking place across the UK this September. The opening feature is 'Tales of The Front Room', and will be screened courtesy of curator, turned film producer: Dr. Michael McMillan and is FREE to attend!
Tickets are offered on a first come, first served basis. Simply register your details and bring the printed copy of your ticket with you to gain entry.
Get your £5.00 ALL DAY tickets today! Tickets

SHOP! SHOP! SHOP!
Savour this year's film festival memories @ the festival shop, where you can purchase merchandise from the events:
Follow this link to see which books are already available and get yours ahead of the crowd, ready to be signed by the author!
Sponsored by:

Supported by:
ALL EVENTS WILL BE FILMED FOR 'LIVE' and FUTURE BROADCAST on GMWTV