Caring For a Person With Dementia - 2 Day course - London
Description

 This insightful 2 day course course explores the experience of people and their families who are living with dementia. Learners will be encouraged to explore care strategies to meet the needs of this patient group.
The course will include experiential learning to empathise with the experience of living with dementia, case studies to link theory with practice and discussion to learn from each other's experience. Learners will develop a clear vision about their role in caring for people with dementia and an awareness of the different support agencies.

This course is run in conjunction with RCNi (part of the Royal College of Nursing Group.)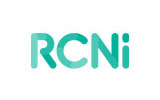 Learning outcomes include:
Understand what dementia is.

Understand key features of the theoretical models of dementia.

Know the most common types of dementia and their causes.

Be familiar with the drug treatments available to treat symptoms, or slow down the progression of, dementia.

Be familiar with the health and social care services available for people with dementia.

Know the prevention and redirection techniques to assist an individual with dementia.

Understand factors relating to an individual's experience of dementia.

Be aware of how a carer can support the physical and social needs of a person with dementia.

Understand the types of behaviour associated with dementia.
Course content includes:
The person and dementia
What is dementia?

Anatomy & physiology of the brain.

Differential diagnosis.

Clinical assessment tools.

How the person with dementia experiences the world.

Experiential learning to create empathy.
Person-centred care and building meaningful relationships
A medical model versus a social model.

Life story work.
Communication and behaviour
Behaviour as communication.

Dealing with difficult challenges.

Language skills.

How the environment impacts on the experience of dementia.
Support for the person with dementia, family and carers
Support to live and experience life as an Individual.
Health and well-being.
Delirium and depression how to spot and treat.

Nutrition and hydration.

Accessing healthcare.
Legal aspects and issues in relation to dementia.
Mental Capacity Act (MCA) and Deprivation of Liberty (DOL).

Advanced decisions.

Use of medication.


FAQs
Where can I contact the organiser with any questions?
Please email info@cb-training.com with any questions. 
Can I update my registration information?
If you need to update your details please log into your account or email info@cb-training.com.

When does online registration close?
Online registration closes 2 weeks before the course date.
What is the refund policy?
Charles Bloe Training Ltd offer a 14 day cooling off period during which a full refund will be given. After 14 days we will not offer any refunds, however we accept named replacements. Please email info@cb-training.com for further details / questions.
Please note: We advise you not to book any travel or accommodation until the course is confirmed by email 28 days before the event. Charles Bloe Training Ltd do not accept any liability for travel and accommodation costs if an event is cancelled more than 28 days before it is due to be run.