2021 GAPS National Conference for Social Work Practitioners, Students and Educators. Online with a small in-person audience in Bristol.
About this event
Caring in an Uncaring World: Moral Injury and Ethical Practice
How do we 'carry on' as professionals and carers within planetary and social systems that are fragmenting and disintegrating before our eyes? How can we promote spirit and integrity in our caring professions when our best efforts to maintain, and even improve, standards of social justice and ethical practice are undermined?
Caring in an uncaring world can often leave us feeling helpless, disempowered and even morally injured. For example, when we leave those in psychological distress waiting without hope, or place children and elderly persons in homes that are unfit for purpose, and in doing so use depleted council resources which we know are being syphoned into private investment accounts, our sense of doing good in the world is attacked.
But there may be ways that we can embolden ourselves and others towards making a difference, to practice individually and collectively in ways that are more ethically purposeful and less morally injurious to ourselves and those we try to help.
This challenging conference has been inspired by the writings of our keynote speakers, Psychoanalyst, Sally Weintrobe, and Professor Sarah Banks of Durham University.
The aim is to encourage and support participants to identify and explore the conflicting moral environments that we work in, firstly guided by Sally's ideas on 'life in the (climate and/or neoliberal) bubbles' and 'moral injury', and followed by Sarah's thinking about ethical practice, resistance and recovery in the challenging context of Covid-19.  Reflective discussion groups will be facilitated to assist participants in in developing their own ideas and connections.
How to Attend
Each year we hold a national conference which provides social work practitioners, students and educators with a welcoming space to gather, reflect and discuss ideas. This year the conference will be presented both online via Zoom, and to a small in-person audience in Bristol. We are inviting you to attend and engage with this event in (another) difficult year and we would like this event to be as accessible to as many people as possible and with that in mind, there will be no charge for either in-person attendence.
Online:  Everyone is welcome to join us online, the event be accessed via Zoom with facilitated online reflective discussion groups. Whether in person or online, our facilitated groups are always appreciated as spaces to connect with others and share ideas and perspectives.  Register your online place and the joining details will be sent to you 48 hours before the conference.
In-Person: If you are able to be part of the in-person audience in Bristol -  register your interest by booking an in-person ticket and we will contact you to confirm your place. Lunch and refreshments and a warm welcome will be provided!
Our events are always oversubscribed. We limit places so that sessions can be interactive and connected. We would love to see you there, so please make room in your diary once you have booked. Remember to let us know if you have to cancel so we can allocate your place to someone else.
CPD Certificates will be available to those who require them.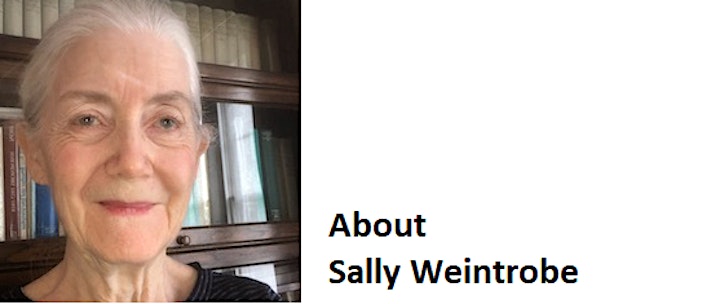 Sally Weintrobe is a Fellow of the British Psychoanalytical Society (BPAS), an original member of the Climate Psychology Alliance (CPA) and chairs the International Psychoanalytic Association's Climate Committee. Her current work is on the culture of uncare, a culture that she argues works to sever our felt caring links with the environment and with each other. Sally writes and talks on how to understand what underlies our widespread disavowal of climate crisis. Her new book 'Psychological Roots of the Climate Crisis - Neoliberal Exceptionalism and the Culture of Uncare' was published earlier this year. Her recent article 'Moral injury, the culture of uncare and the climate bubble' in the Journal of Social Work Practice introduces the themes she will be attending to in her presentation.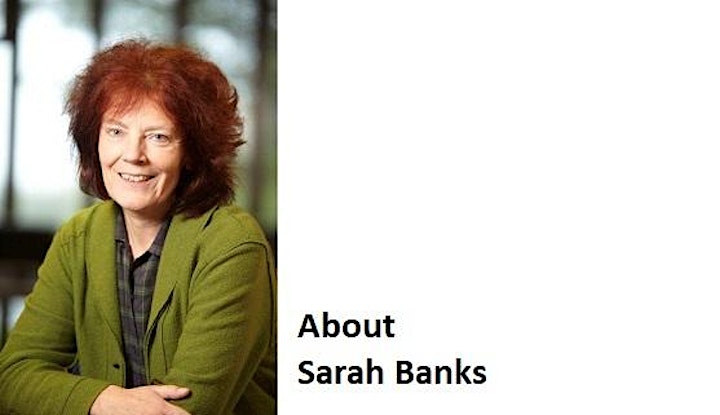 Sarah Banks is Co-Director, Centre for Social Justice and Community Action and Professor, Department of Sociology, Durham University, UK. She teaches and researches on professional ethics, community development and participatory action research. She coordinates an international research partnership exploring ethical challenges during Covid-19. The fifth edition of her popular textbook, Ethics and Values in Social Work (London, Red Globe Press, 2021), was recently published.
Organiser of Caring in an Uncaring World: Moral Injury and Ethical Practice
GAPS is a registered charity promoting relationship-based approaches, and psychodynamic and systemic thinking in social work. We receive an income from our ownership of the Journal of Social Work Practice which we use to fund activities for front-line social work practitioners and managers – such as one-day workshops and seminars, as well as our annual essay award for social work practitioners and students.  
In 1980s, a group of social workers interested in working with psychodynamic ideas established GAPS (Group for the Advancement of Psychodynamics and Psychotherapy in Social Work) and the Journal of Social Work Practice. Since that time, GAPS has promoted the importance of relationship-based approaches in social work, and therapeutic, psychodynamic and systemic perspectives – perspectives that are central to the editorial policy of the Journal of Social Work Practice, which is owned by the GAPS membership.
Journal of Social Work Practice
This ISI ranked, refereed Journal publishes four issues each year and, as such, it is one of the few social work journals that is centrally concerned with promoting the importance of working therapeutically with the children and adults. The Journal has a wide international readership and editorial correspondents, and attracts regular contributions from abroad. Every issue includes papers that are drawn from a wide spectrum of therapeutic interest, including book reviews, commentaries and conceptual themes that explore psychodynamic and therapeutic ideas and ways of working. Also, the Journal regularly publishes special editions where the focus is on specific themes - such as the importance of relationship-based approaches; the importance and impact of defences in social work; work with children; work with adults; etc. The Journal is published and distributed by Taylor and Francis; members are sent four copies of the Journal a year, and can also access a range of other benefits and resources.
If you have a question or would like more information about GAPS or our events, please get in contact with the Project Co-ordinator, Hannah Pepper by email hannahpepper@gaps.org.uk or by phone 07714 237107