Description
Everyone is welcome.
Be ready to sketch Rio creatively with an open mind. I'll have materials, but bring your sketchbook and any additional tools. Wear comfortable shoes, clothes, and sunscreen. Bring water.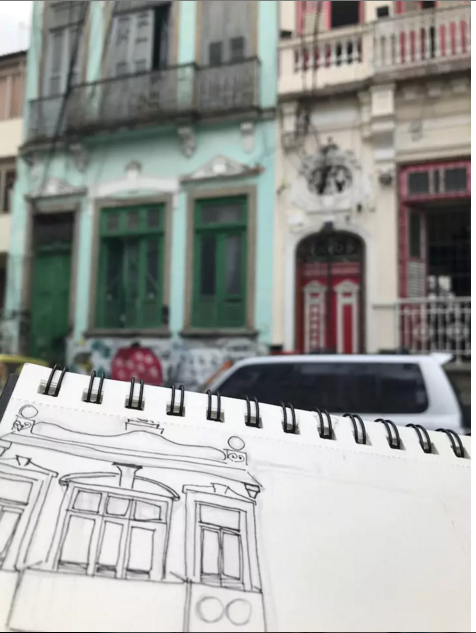 We'll meet and start making art within the first five minutes. We will follow a trail to find hidden parts of Rio to sketch, draw, and make notes in our journals. We'll explore buildings and the surrounding environment. As a fun art warmup, we'll sketch thumbnails for 15 minutes. Then we'll choose a location to draw for 45 minutes. I will give you tips and fun techniques for drawing and sketching.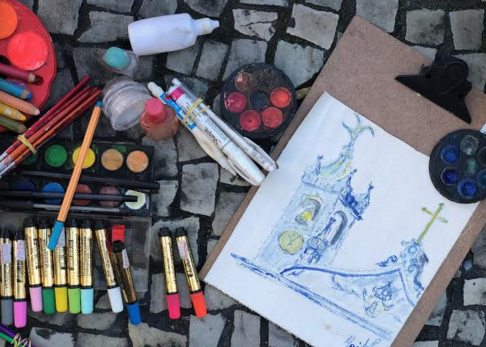 Then we'll walk streets filled with beautiful historic buildings, and sketch the history and activity of Rio life. We'll make as much mixed media art as we can for 15 minutes. For the next hour, you can apply your new skills to create a souvenir piece. Finally, we'll relax and discuss the day and our artwork over a drink and light snack.
What to bring
YOUR OWN JOURNAL OR SKETCHBOOKS = I DO PROVIDE A CLIPBOARD & BASIC SKETCH PAD
YOUR OWN PENS COLOURS INKS OR WHAT EVER YOU LIKE TO...MARK MAKE WITH = I DO BRING AN ARRAY OF PENCILS & TOOLS FOR GUESTS TO USE & SHARE
BRING YOUR CAMERA ...TO RECORD SPECIAL SIGHTS & MOMENTS
NO ART EXPERIENCE NEEDED...ALL BEGINERS WELCOME
BE HAPPY & READY TO MAKE YOUR OWN ART & SKETCH RIOS CITY