Location
Shepherd's Inn
Rosehill Estate
Carlisle
CA1 2RW
United Kingdom
Description
We are delighted to host our next event at The Shepherd's Inn, Carlisle on Thursday 21st September at noon.
The theme for our next Carlisle Ambassadors' Meeting is "Food and Drink". This is a very strong topic for our wonderful city and County - we have a wealth of providers and artisans who boost the reputation of the area. We are thrilled to have many companies showcasing their businesses at our event.
We also welcome back Peter Sidwell who has already inspired us at our recent marketeer event in May. Mr Sidwell has a wealth of experience in the food industry, both in terms of his talent as a chef and his entrepreneurial skills and marketing power!
DOWNLOAD THE AGENDA HERE or view it below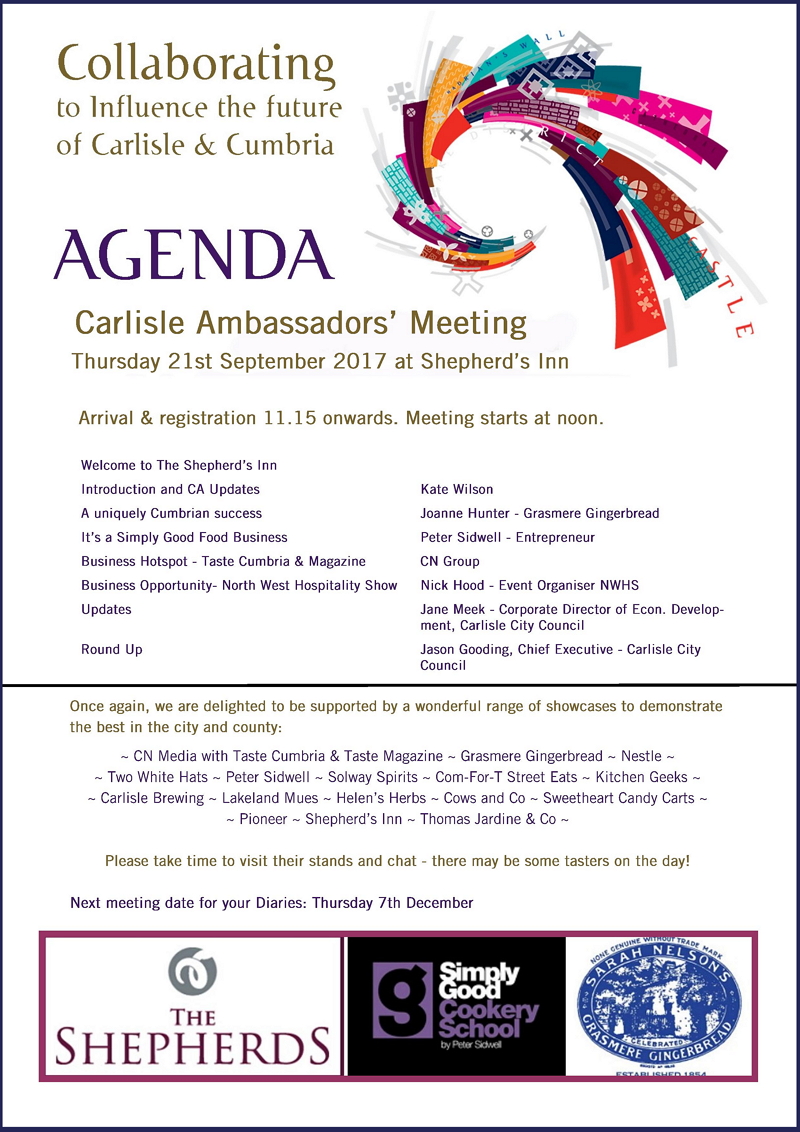 Join us for another lively event.