CARMEN JONES - Film screening & Heritage Dance Performance
Description
Rhythm & Views FF + Black Stock Films, in association with BFI Musicals presents Bright & Beautiful: A Black Musical Heritage Showcase:


Featuring CARMEN JONES film & HERITAGE DANCE PRESENTATION on 18th January.
Carmen Jones is a dazzling 1954 film, based on Georges Bizet's opera, Carmen, with its iconic music score and passionate story adapted to an African-American wartime setting and featuring an all-Black cast.

Carmen (Dorothy Dandridge) and Joe (Harry Belafonte) - the leading Black movie stars of their day - are electrifying in this Oscar Hammerstein and Otto Preminger musical, a groundbreaker in Black heritage cinema culture. Trailer: https://www.youtube.com/watch?v=OPe2HLwqgc8

Carmen Jones film PLUS dance heritage workshop of pioneering dances of the 1940s & '50s with dancers Lora Hudson (Tango Heat) & Rosario (Swing & Shimmy). You can even have a go at the moves, if you're up for it!
Tickets are only £7.00, £6.00 concessions (pensioners, disabled). Code: NYHSO. Children and students: £3.60. Exceptional value for such high quality culture and heritage.
Book early to avoid disappointment. This event is Strictly not to be missed!

Film run time: 105 minutes. Certificate: NR (No rating).

Venue: West Norwood Library and Picturehouse is fully accessible.

Transport: Trains: West Norwood, Tulse Hill, Herne Hill. Underground: Brixton (then bus to West Norwood). Buses: 2, 68, 196, 315, 322 432, 468, N2, N68, X68.

For more information: email rhythmandviews@yahoo.com Tel: 020 3722 2457 / 07598 195050.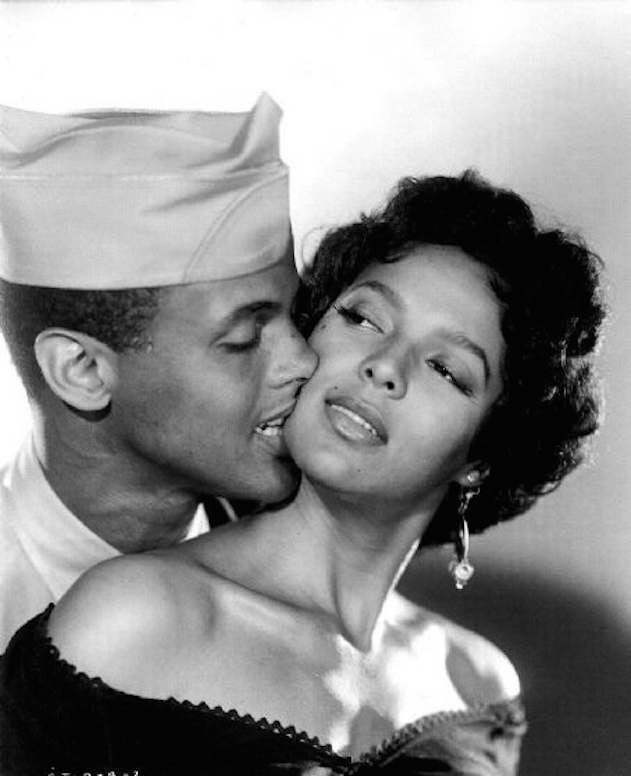 Getting acquainted...Harry Belafonte and Dorothy Dandridge in Carmen Jones Photos: 20th Century Fox