Event Information
Location
Playhouse,
Macrobert Arts Centre, Stirling
Description
**This lecture is open to the public**
The Faculty of Social Sciences are delighted to welcome Professor Claire Kramsch (UC Berkeley) to the University for a 3 month stay from February 27th. Claire is one of four eminent international scholars awarded a Carnegie Centenary Professorship in Scotland in the current academic year and we are delighted to include Claire's Centenary lecture as part of our Research Week Programme.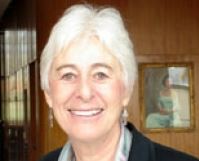 Join Prof Kramsch on 20th April at 1400 in the Playhouse, Macrobert Arts Centre, as she delivers her Carnegie Centenary Professorship Lecture entitled 'The foreign language teacher in ecological perspective'. This lecture will report on the complexity theoretical framework used to study a group of 80 instructors teaching 17 different languages other than English on ten different campuses of the U of California. Drawing on Larsen-Freeman & Cameron (2008: 41), it engages in a process of "complexity thought modeling" that involves:
o Identifying the different components of the system, including agents, processes and subsystems (emergent processes rather than structures)
o Describing the relations between and among components (non-linearity)
o For each component, identifying the timescales and levels of social and human organization on which it operates (timescales)
o Describing the dynamics of the system: how the components change over time, and how the relations among components change over time (double arrow of time)
o Describing how the system and context adapt to each other (reflexivity)
This model is used to research the conditions of possibility of native and non-native foreign language instruction as a complex dynamic system that strives to bridge various gaps or discontinuities in the instructors' objective and subjective sense of legitimacy, the various timescales on which they and their students operate, and the various ethical commitments they bring to the educational enterprise.
For more on Research week visit: https://www.stir.ac.uk/research/researchweek/ and follow #StirResWk for updates.
About Prof Claire Kramsch:
Claire Kramsch is originally French, studied German at the Sorbonne and emigrated to the U.S. in 1963. After teaching German at M.I.T for 25 years, she moved to UC Berkeley, where she founded the Berkeley Language Center, a research and resource center for all foreign language teachers at Berkeley, and where she taught Applied Linguistics in the German department and in the Graduate School of Education. She is now Professor of the Graduate School. Her domain of research is second language acquisition, multilingualism and ecological approaches to the study of language and language use.
In 1998, she received the Goethe Medal from the Goethe Institute for building cross-cultural bridges between Germany and the U.S., and was twice awarded the Mildenberger Award from the Modern Language Association. She is past president of the American Association for Applied Linguistics (AAAL), past editor of the journal Applied Linguistics, and current president of the International Association of Applied Linguistics (AILA).
During her stay, Claire will contribute to academic life at Stirling and in other Scottish universities, giving a series of presentations, lectures and workshops.
Colleagues are welcome to attend her first introductory talk on Third Place: How a French Germanist became an Applied Linguist in the United States on 2nd March, 1pm in room 3S15, Colin Bell, and
the Who is the language learner Conference on March 10th (registration at: http://shop.stir.ac.uk/conferences-and-events/faculties/faculty-of-social-sciences/who-is-the-language-learner).
For further information on Claire's professorship at Stirling, please contact Faculty of Social Sciences Research Support Manager Zaneta Ulozeviciute via email.
Date and Time
Location
Playhouse,
Macrobert Arts Centre, Stirling