Join us to conquer the highest peak in Ireland, it's definitely one to tick off the bucket list! Carrauntoohil 1039m!
About this event
Carrauntoohil, in the middle of County Kerrys MacGillycuddy's Reeks, stands tall as the highest peak in Ireland at 1039m!
In the 1950s, a wooden cross was erected on the summit by the local community. In 1976, the wooden cross was replaced by a 5m steel cross. In 2014, the cross was cut down by unknown persons in protest against the Catholic Church, but it was re-erected shortly after.
This hike is strenuous and will require a good level of fitness.
We will start are hike at Cronins yard on a gradual incline up to the 2 magnificent lakes at the foot of Carrauntouhil, Lough Gouragh and Lough Callee. We will then commence our ascent for the summit of Carrauntouhil.
Start and finish: Cronins Yard
Distance: 14km
Highest point: 1039m
Total Ascent: 900m
Approx Time: 7-8 hours
Level: Strenuous
Terrain: rocky paths, rocky open mountainside, boulderfield, scree
Can I go on my own?
Of course, there are lots of people that join our events on their own, it won't be long until you are making new mountain mates!
What you will need to wear:
Suitable footwear- this includes walking boots or waterproof hiking/mountain running trail shoes
Walking trousers or leggings (no jeans/cotton)
Insulating layers such as fleece or wool and a jacket
What you will need to bring with you:
Small backpack
Waterproof jacket and trousers
Hat and gloves
Water and snacks
Accommodation:
We will be staying at a campsite at Cronins Yard and we would love for you to join us on Friday and Saturday evening. For over 300 years Cronin's Yard has been used as the traditional starting point for ascents of Ireland's highest mountain, Carrauntoohil. Situated at the entrance to the Hag's Glen, this is the gateway to the MacGillycuddy's Reeks and the ideal base from which to explore the surrounding mountains.
We have a limited number of tents available. Please get in touch if you would like to talk to us about borrowing one. You can book this as a package with either a one or two night stay along with your hike in the tickets section.
WE RECOMMEND BOOKING EARLY TO AVOID DISAPPOINTMENT.
The facilities on offer include:
• Car parking
• Tea room with open fireplace
• Showers/toilets
• Packed lunches available on request
• Camping welcome - £15 per person per night
Are you ready for an epic adventure? You will get a guided hike with qualified and experienced mountain leaders who are outdoor first aid trained and will be carrying first aid and emergency equipment for your safety.
Guided Hike £40
Camping £15 per person per night
Dogs are not allowed on this mountain.
CANCELLATION POLICY:
IF WE CANCEL OR POSTPONE an event for any reason, you will have the option of:
1. Completing your activity on a rescheduled date
2. Receive a full refund.
IF YOU CANCEL:
If you notify us with over 14 days notice of the event start date credit will be given that you can use against other events. Within 14 days notice of an event there is no credit given and we do not offer exchanges/transfer of your ticket onto another event.
Please note: Due to the nature of the events we provide and the environments these take place in, hikes will not be cancelled simply because of bad weather. However they will be cancelled by us if bad weather deems the event dangerous. In this instance we will get in touch to notify you.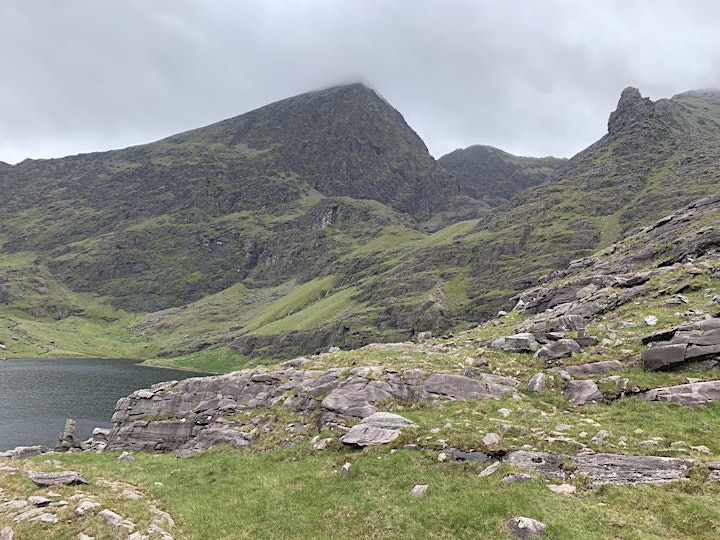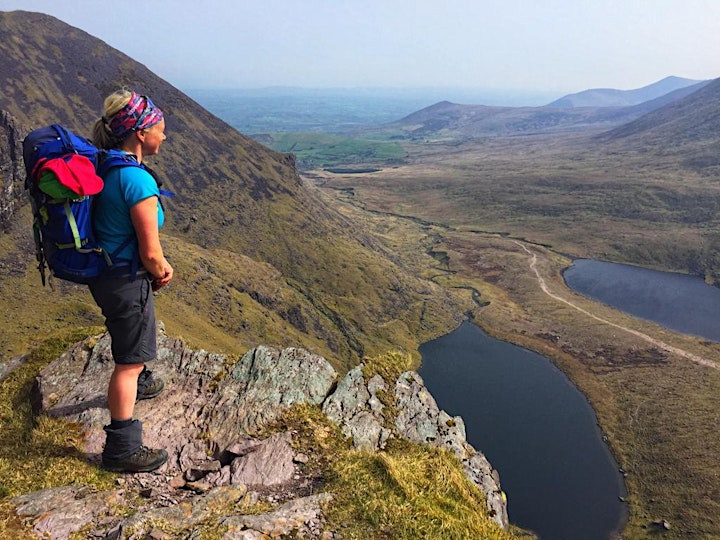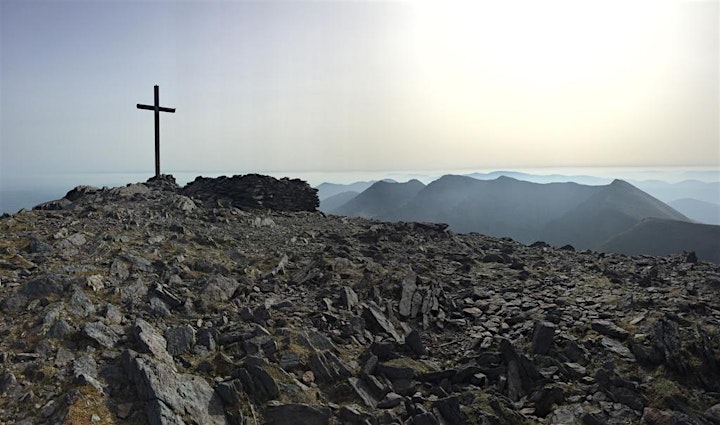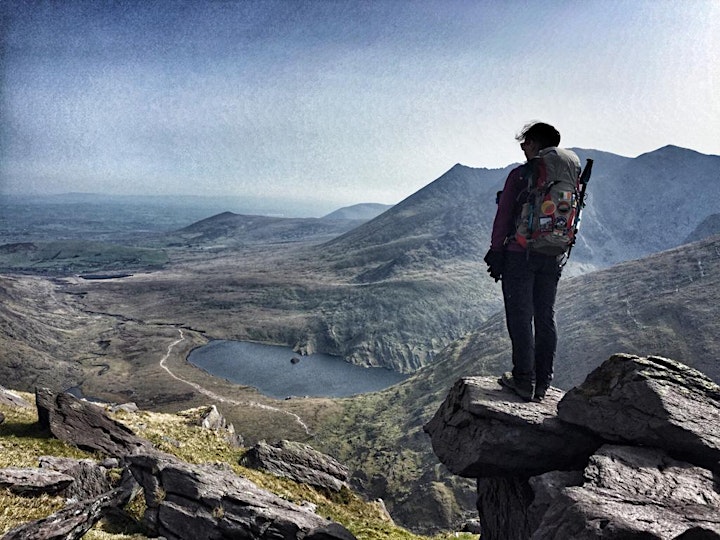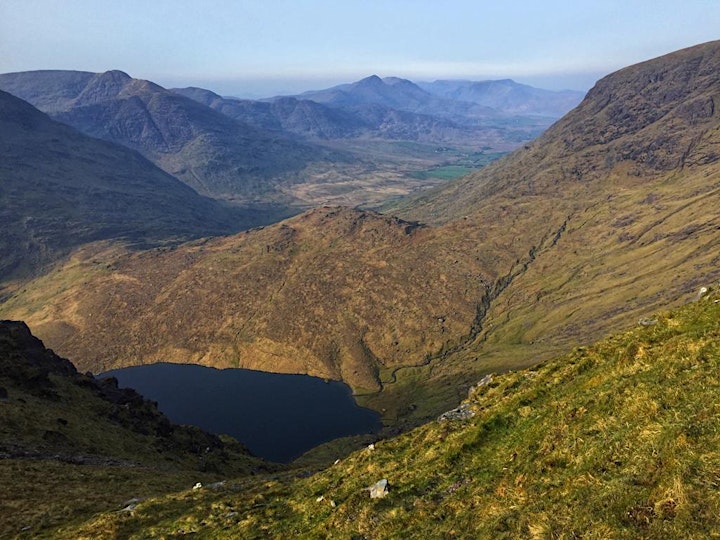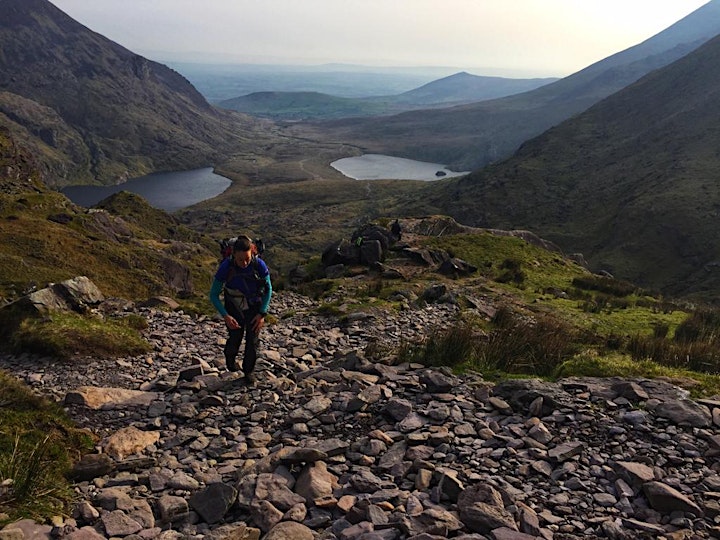 Organiser of Carrauntoohil - The Highest Peak in Ireland