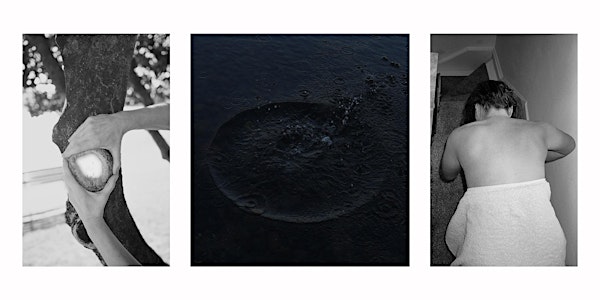 Carry Me Homeward: a photographic exhibition exploring motherhood
Event Information
Location
Gallery Lock In
Little Western Street
Brighton
BN1 2PU
United Kingdom
Carry Me Homeward: Photo Fringe 2020 at Gallery Lock In
About this event
Brighton Photo Fringe and Gallery Lock In present Carry Me Homeward, an exhibition featuring photographers Marguerite Minnot Thomas, Hayleigh Longman and Greta Lorimer.
The exhibition will open Saturday 10 October 11am - 5pm. Please book a slot and we'll see you there!
Dates and Times: Opening Saturday 10 October - Closing Saturday 31 October Thursdays/Fridays: 4pm - 8pm Saturdays/Sundays: 11am - 5pm
A personal process, shared. An exhibition, in progress. Photographers Marguerite Minnot Thomas, Hayleigh Longman and Greta Lorimer present a patchwork conversation of three individual relationships with one common thread, Motherhood. As relationships develop and differ in time, the images that cement them will be displayed as a process.
Audiences will be invited to contribute to the work by adding notes and observations to the display, taking collaboration beyond the group exhibition and into a wider frame of consideration that includes not just the artist and their subjects but the spectators as well.
Each artist has been exploring their unique relationship with their own mother, from the physical distance of a camera shooting, to the sharing of a frame. A fresh perspective on motherhood from the lens of the child as artist and agent, the bodies of work will come together in dialogue highlighting differences in conception and technique but uniting in a subject that is familiar.
Supported by BloArt.
https://www.instagram.com/blo_art/?hl=it
Find out more about the artists' work:
http://margueriteminnot-thomas.com
https://www.hayleighlongman.com
Booking
Visitors must pre-book a free, timed slot in advance of their visit. Only a limited number of people are allowed into the gallery so it's essential that all visitors book.
- Your tickets have a specific start time, please arrive at the start of your allotted space.
- Please give your name at the entrance.
- Social distancing is required throughout Gallery Lock In. Please keep a two-metre distance from others.
- Please wear a face-covering in the gallery.
- Please sanitize your hands on arrival.
- Please stay at home if you are feeling unwell.
Any queries, contact Gallery Lock In on 07756837050 or lock.inbrighton@gmail.com
Location
Gallery Lock In
Little Western Street
Brighton
BN1 2PU
United Kingdom