Cartoneras - DIY bookmaking in the British Library's Story Garden
Learn about the DIY cardboard ('cartonera') publishing phenomenon from Latin America, and make your own cartonera book.
About this Event
This workshop will take place at The British Library's Story Garden, and will be facilitated by Catapoesia, a cartonera collective based in Minas Gerais, Brazil. Catapoesia focuses on working with young adults in rural communities, particularly through an approach they call "Conto que conta" (Tale that Tells).
The workshop will begin with a presentation by the cartonera publishers Solange Barreto and Júlio Brabo, followed by a practical book-making session where you will get to bind the book 'Buriti-Dão', a text written collectively by the Riacho dos Ventos community that addresses themes of their landscape - the 'sertão' - extractivism and environmental degradation. This is a unique opportunity to learn to make your own cartonera book, and share your own ideas about arts-based action for education and the environment in the UK and Latin America.
All materials for the workshop, including tea, coffee and refreshments, will be provided, and you do not need to speak Portuguese to take part in the workshop.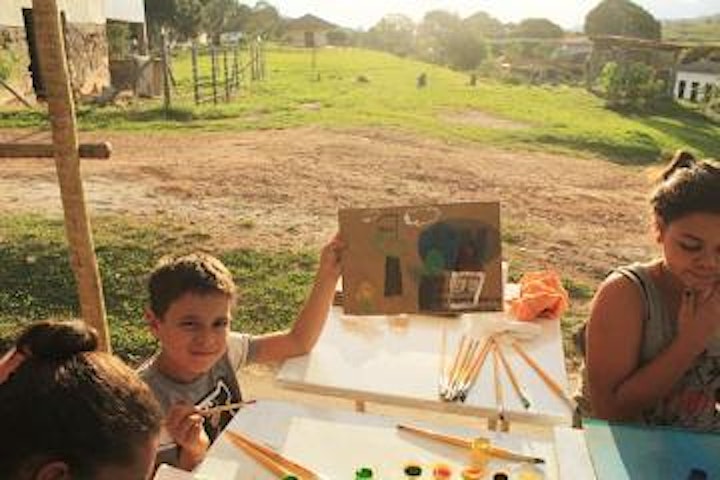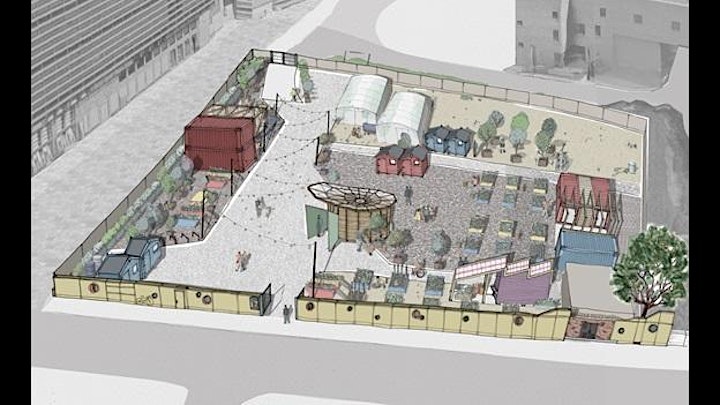 This event takes place in the Story Garden, a green oasis at British Library in Somers Town, bringing the local community together over food growing, communal meals, shared stories and creative activities.
The Story Garden is Global Generation's newest meanwhile garden, built for and by the local community, and is a partnership with the British Library, Stanhope and Mitsui Fudosan. It will also be home to Make @ Story Garden, and on collaboration with Central Saint Martins and Somers Town Community Association, in partnership with Camden Council and Lendlease.