Learn to make your own cartonera book and share ideas about arts-based action for housing and social justice in the UK and Latin America
About this event
Workshop three of four of the first London Cartonera Festival
Cartoneras for Housing & Social Justice
This workshop will be facilitated by the cartonera publishing collective Dulcinéia Catadora, from São Paulo (Brazil), and will focus on their recent work on access to housing with the Frente de Luta por Moradia (Movement for Just Housing).
The workshop will begin with a presentation by the collective members Lúcia Rosa, Andréia Emboava & Maria Dias da Costa, followed by a practical book-making session where you will get to bind one of Dulcinéia's most recent projects, the book Moradia. This is a unique opportunity to learn how to make your own cartonera book, and share ideas about arts-based action for housing and social justice in the UK and Latin America.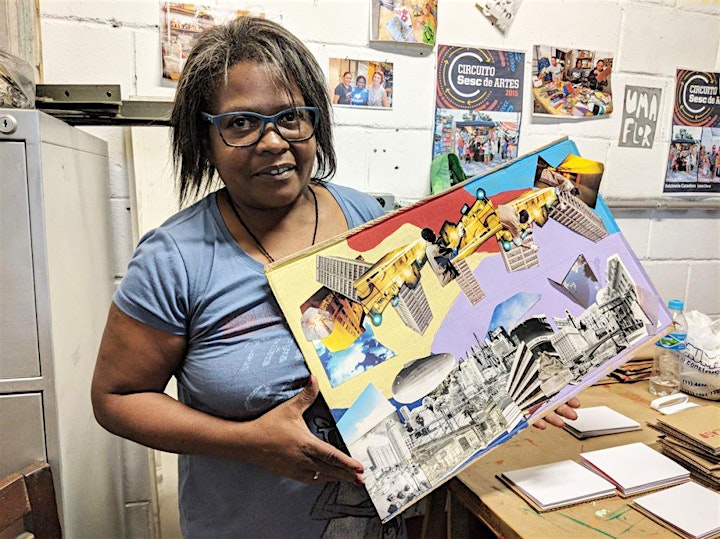 Organiser of Cartoneras for Housing & Social Justice workshop- London Cartonera Festival
Senate House Library is one of the UK's largest academic libraries for arts, humanities & social sciences with over 2 million books, 50 special collections and 1,800 archival collections.
We are the central library for the University of London and the School of Advanced Study. We offer Arts, Humanities and Social Science Research Collections and Special Collections in the heart of London's student and research community.
---
Free Exhibitions and events | Public Membership: £5 per day | Free to University of London Students
senatehouselibrary.ac.uk
The library welcomes membership from all walks of life and all levels of research and interest. Members have access to millions of books and journals, digital resources, and beautiful study spaces. Visit the Collections page for information about our holdings.