Join us for an evening of honest conversation with an inspiring panel of women who are bravely doing their own thing.
About this Event
Ladies, Wine and Design, Birmingham hosts a panel of five wonderful women who've carved their own path, and now run their own creative businesses.
Join us in the historical surroundings of former underground nightclub Iron House, the Jewellery Quarter's latest gallery space. Grab a glass of (free*)wine, or whatever you fancy and meet other creative women living and working in the West Midlands.
Hear about the highs, the lows, the laughs and experiences of these female founders as they've launched, run and grown their ventures. We're expecting down-to-earth advice, and the type of feel-good night that leaves you inspired, reassured and energised to carry on carving your own path.
We're delighted to be in conversation with:
Tara Tomes - East Village Agency
Deborette Clarke - B18 Leather
Jaanika Okk - Okk Arts
Mary Hemingway - Mary Hemingway Design
Zoe Robertson - Dual Works & Girls with Power Tools
The evening will go something like this:
6:30 PM - Doors open - Welcome Drinks
7.00 PM - The panel starts
8:00 PM - Head to the bar, enjoy the gallery, and an opportunity to mingle.
8.30 PM (ish) - Home time
Tickets - FREE
(if you can't make it on the night, please let us know so we can offer your space to someone else) The event welcomes those who define themselves as a woman. Our meetings are inclusive and supportive spaces for all women (trans, intersex and cis) and all nonbinary, agender and gender variant people.
Venue info
Free on street parking is available from 6pm, but spaces can be limited. There is also a 200 capacity car park directly opposite the venue which is £2.60 for all day parking.
The venue is less than 5 minutes walk from the St Pauls Metro stop and less than 10 minutes walk from Snow Hill Station.
Accessibility
There is one step into the venue and an access ramp. An accessible toilet is available.
Photography
This event will be photographed, if you would rather not have your photo taken, please let us know on the evening.
We look forward to seeing you there!
Lindsay & Lisa x x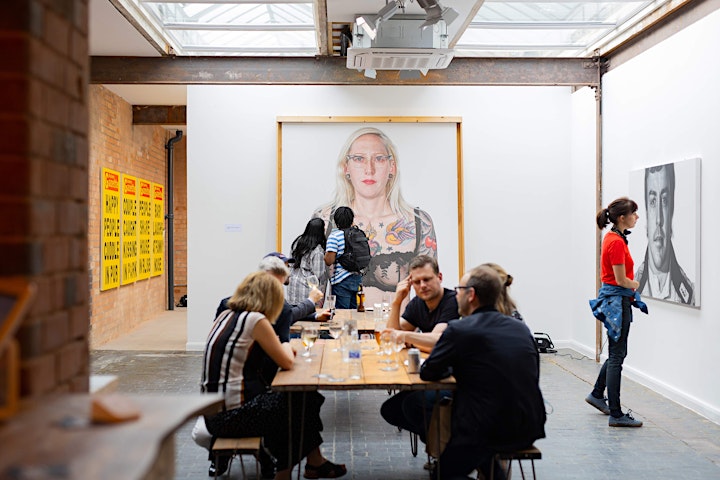 Our special thanks to Iron House who are supporting us by hosting our event. Please buy a drink at the bar if you can to support the gallery.
*awaiting confirmation of our drinks sponsor, fingers-crossed for free wine ladies!