Description
Agenda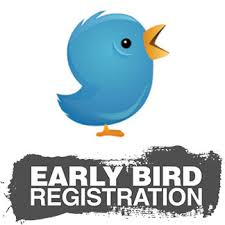 Scratch Off 2018 - A unique opportunity to register for one of the largest computer coding competitions of primary and secondary learners in the country. - Pam Mayhew / Jerome Thompson. Please note that you cannot register other schools that are in your MAT.
CAS Update - An explanation of what CAS is offering for our Eastern region children's and educators, including insights on how to sign up for 'Master Teacher accreditation' for both primary and secondary educators - Brendan Routled
Norwich Gaming Festival Learning 2018 - The 2017 Festival was amazing. What will happen in 2018? - Sarah Power
Computing Asessment - A free assessment tool for Computing demonstration - David Kinnen
Codeclub 2017 / 2018 - Codeclub has expanded its audience from 9-11 to 9-13."There is a huge demand from young people for more opportunities to learn about computing generally, and for Code Club specifically. We've decided to take up the challenge." CEO Philip Colligan. See https://blog.codeclub.org.uk/2017/09/05/9-to-13/
Resources from Codeclub provided by Tim Wilson
Social Mobility - The poorest children in Norwich have some of the worst life chances in the country. Last year Norwich was identified as the second worst performing area in England for disadvantaged children's social mobility, the measure of how a person improves their life chances. How can we help ?
A discussion on how change could be supported across the county to address social mobility. -TBC Chloe Smith
See https://www.businessdirect.bt.com/promotions-and-press-releases/latest-news/techfactor-winners/
A view from all educators from KS1-KS6. Cool Stuff: Share whats new or old and working well in the delivery of Computing / Computer Science.
Please let us know if you would like to add an item to this agenda or future Norfolk CAS hub meetings.
See http://norfolkcashub.org/ or email jerome.thompson@computingatschool.org.uk
Organiser of CAS Norfolk Hub Meeting December 6th 2017
The Computing At School group (CAS) aims to promote the teaching of Computing at school. CAS was born out of our excitement with our discipline, combined with a serious concern that many students are being "turned off" computing by a combination of factors that have conspired to make the subject seem dull and pedestrian. Our goal is to put the excitement back into Computing at school.  The Computing At School  group (CAS) is a grass roots organisation.