Description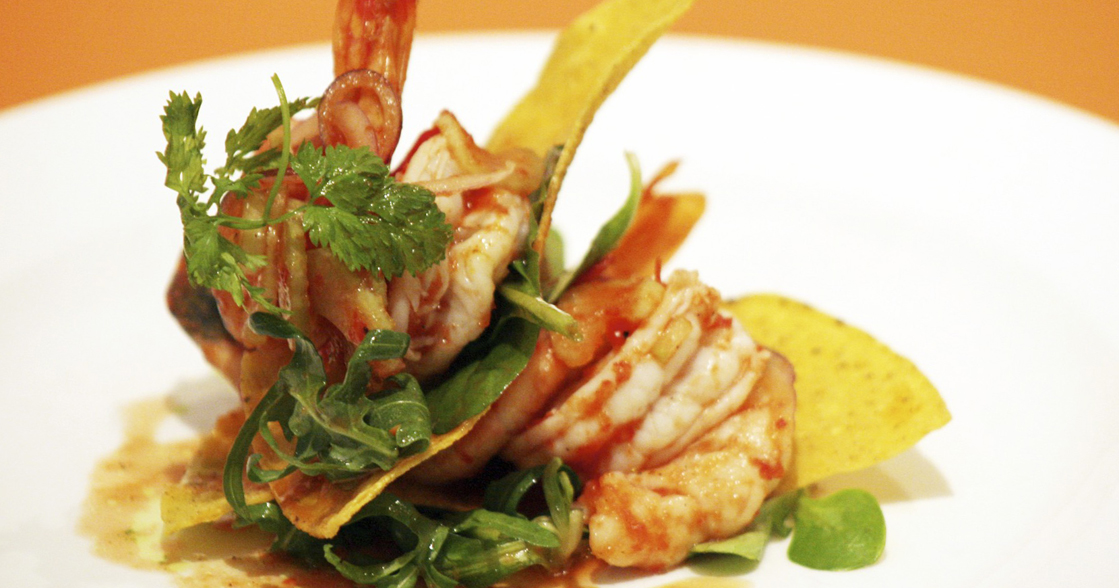 Cartagena cuisine, like the city itself, is formed by the influence of indigenous, Spanish and black populations, as well the food brought by Arab traders and settlers. Many dishes are based on local fish and shell-fish, accompanied with coconut rice, fried plantain and salad. Typical dishes also include the so-called "sancocho" made of fish or meats with large pieces of plantain, potato, yucca and other vegetables. Popular snacks include the traditional "arepa de huevo" (a whole egg cooked in a thick corn pancake) or "carimañolas" best described as a yucca fritter with a meat filling.
The climate is tropical, so the city and the surrounding region also boast a wide range of exotic fruits including sweet coconut, mango, pineapple, papaya, guava among others. These are sold by the "palenqueras", the iconic fruit vendors that walk around the streets or beaches carrying a bowl of fruits so artistically on their heads.
We have designed a five course menu that will cover some of the classics, but we'll also be using all the techniques of the modern kitchen, and to some extent 'deconstructing' these dishes, to highlight the flavours of fresh fish and seafood, exotic tropical fruits, and authentic spices and seasoning. We'll pair these dishes with delicious cocktails and South American wines to complement the flavours, we aim to both delight and satisfy your palate. The price will be just £37.50 for the full five course menu including a welcome cocktail - wines will be sold from a cash bar.
We were delighted with the venue we've found for this first event, being back in Islington our physical and spiritual home. We were charmed by this space in Exmouth Market as soon as we saw it, and decided that the cabaret-room layout would be perfect for Casa Sabor Cartagena. We'll be presenting images and playing both live and recorded music which will transport you to the Caribbean for the evening, and we very much hope you can join us.
Organizer of Casa Sabor Cartagena
Casa Sabor is a series of pop-up events and new ventures in the UK,  with  the mission of  bringing the best of Latin American cuisine and hospitality to the London scene!  Casa Sabor will host a variety of venues across London, for strictly limited runs, and each event with an individual theme.  Our first few events will each represent the style, the cuisine and the typical hospitality of a specific Latin America city.  We'll start in June 2013 with Cartagena, the beautiful and historic city on the Caribbean coast of Colombia, which we're bringing to Exmouth Market in EC1.
Casa Sabor is run by Esnayder Cuartas and his team of chefs, guys from the old Sabor team and extended family.