Description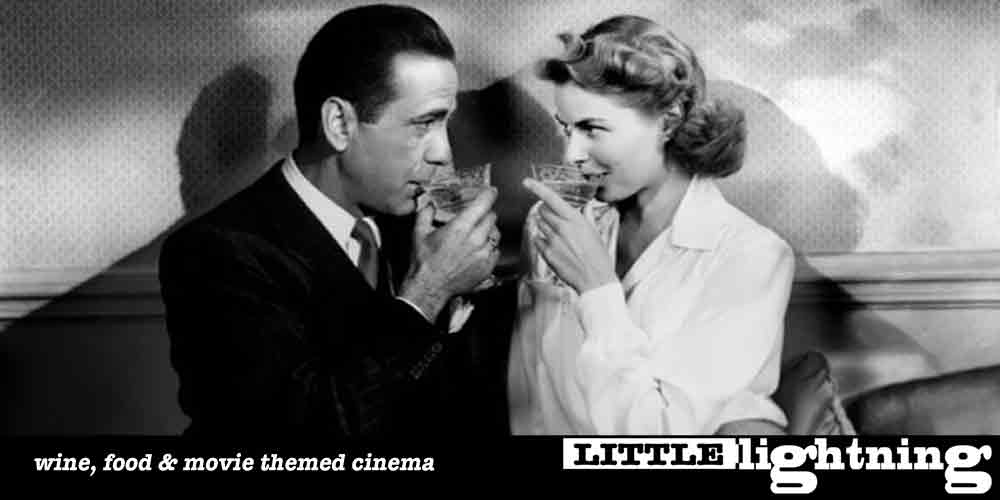 The Little Lightning pop-up arthouse cinema returns to Lurgashall, West Sussex.
Little Lightning presents the second of 3 weekends of cinema with the timeless masterpiece of cinema Casablanca.
Seventy years on, this great romantic noir is still grippingly powerful: a movie made at a time when it was far from clear the Nazis were going to lose.
On paper, perhaps it doesn't sound so much: the woman who broke a man's heart walks into his bar — "of all the gin joints in all the world"—with her husband. But "the problems of three little people" are compounded by wartime intrigue in a dangerous, mysterious locale. You must remember this: you can't trust anyone who doesn't love Casablanca. Never mind that screen writing mavens use it as a model for structure and narrative, or that it received Academy Awards for Best Picture, Director and Screenplay. The fundamental thing is that everything in the film's magical, melodramatic combination of patriotic wartime sentiments, desperate refugees and star-crossed lovers works beautifully, every time.
Casablanca is almost certainly — to the astonishment of those involved in its somewhat chaotic production — the most enjoyable wannasee-again-and-again picture ever made. Every time you see it, one or another gem of dialogue from the treasure store of worldly witticisms and ironic exchanges strikes you anew. (Rick: "I came to Casablanca for the waters." Renault: "What waters? We're in the desert." Rick: "I was misinformed.")
Tickets include a wlecome glass of wine and 2 course meal, all from and themed to the film country of origin, Morocco.
The event starts at 6pm with dinner served before the film commences.
Our cosy bar opens at 6pm and continues through until 11:30. As with all our events, guests are invited to socialise and re-fuel glasses during the short interval and after the film.
We're located just behind Lurgashall green with plenty of parking at the venue. The exact location can be found on our website, www.littlelightning.uk/location.html
This event is joined by 5 other films between July and September, each including sparkling wine and a two-course meal inclusive for £19 (Early Bird ticket).

We look forward to welcoming you for a gorgeous informal evening, see you there.

PLEASE NOTE:
We will be serving a delicious two course set menu and are unable to cater for specific dietary requirements.
Tickets are strictly limited and NOT available on the door.