COVID Cash Recovery is an online course to assist you in your community, informing those found financially impacted by COVID-19.
About this event
Working together with our diverse business partners and community leaders such as yourself is one of the most important things to us and we think it could be one of the best ways of helping us help our communities in understanding vital information through these tough times.
At DBI, we are pioneering and empowering community leaders and torch bearers to lighten the path of the next generation for the BAME communities.
COVID Cash Course is a pioneering two-hour course which is available for free to individuals and community organisations to help them deliver vital information on Universal Credit, Mortgage and credit changes remotely to individuals in their community.
The course is designed as an information and signposting resource, presenting complex information in a straightforward way aiming to prevent the financial challenges posed by the Coronavirus, from causing crisis in local communities. The course helps people to understand:
• What they're entitled to
• What the changes mean for them
• Where to access support
• How to plan and cope financially during this period of uncertainty
Want to know more?
See the COVID Cash Course website for more details: https://www.justfinancefoundation.org.uk/covid-cash-course
Any questions?
please contact us at info@dbi.org.uk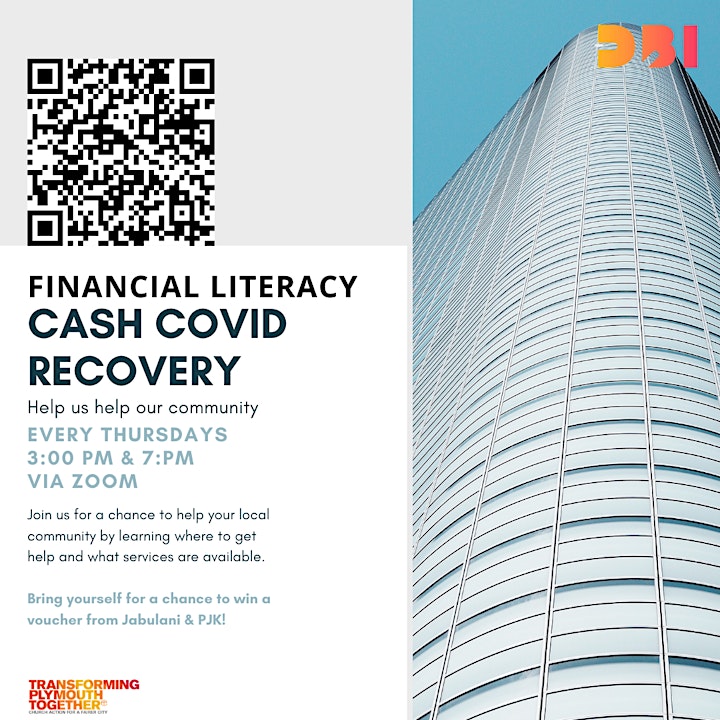 Organiser of CASH COVID RECOVERY


Diversity Business Incubator

The first business point of reference in Plymouth for, but not exclusively, Black, Asian and Minority Ethnicity entrepreneurs and business owners.
Aim

To create a network of mentors and sponsors to inspire Youth venturing in enterprising.
To harness the entrepreneurship in the communities by bringing the training and knowledge to their doorsteps
Create wealth and a rise in start-up businesses from the BAME community.