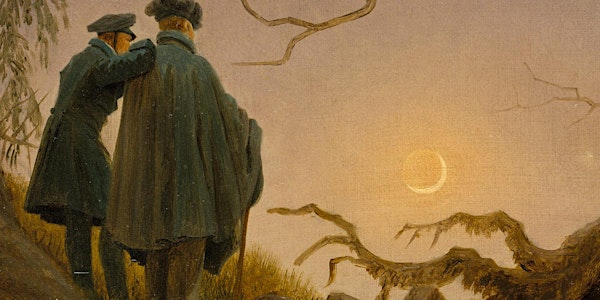 "Caspar David Friedrich, Master of German Romanticism" FREE public lecture
Distinguished speaker Eveline Eaton will present and discuss Friedrich, the foremost exponent of German Romanticism.
About this event
Even eager connoisseurs of the arts have rarely heard of Caspar David Friedrich (1774-1840) whose oeuvre is as significant as Delacroix's in France or Turner's in England. In his unforgettable, evocative paintings, Friedrich makes landscape take on symbolic religious and political meanings – his unique body of work anticipates the later ideas of Impressionism, Expressionism and Abstraction.
Eveline Eaton was born in Berlin, studied at the V&A and the Courtauld Institute, taught at Surrey University, lectured for NADFAS, became Chairman of the Dresden Trust and is now a free-lance lecturer on art-history subjects.
Submit your questions in advance to guildfordtwinning@gmail.com
Presented by Guildford Twinning Association: www.guildfordtwinning.uk
Image www.metmuseum.org (Metropolitan Museum of Art)