Description
As part of Leeds Digital Festival 2017, the Castleton Mill community are hosting a range of events and opportunities throughout the day for freelancers and graduates looking to get ahead in the creative industries.
Pop in during the day and say hello to Industrious, a growing digital agency in Leeds specialising in web development. Call in and have a go at cracking the 'Great British Code Off' challenge! Are you a genius developer that can fix the code with a bug in the fastest time? There'll be a leader board and if you're the fastest code cracker, you will be up for a prize!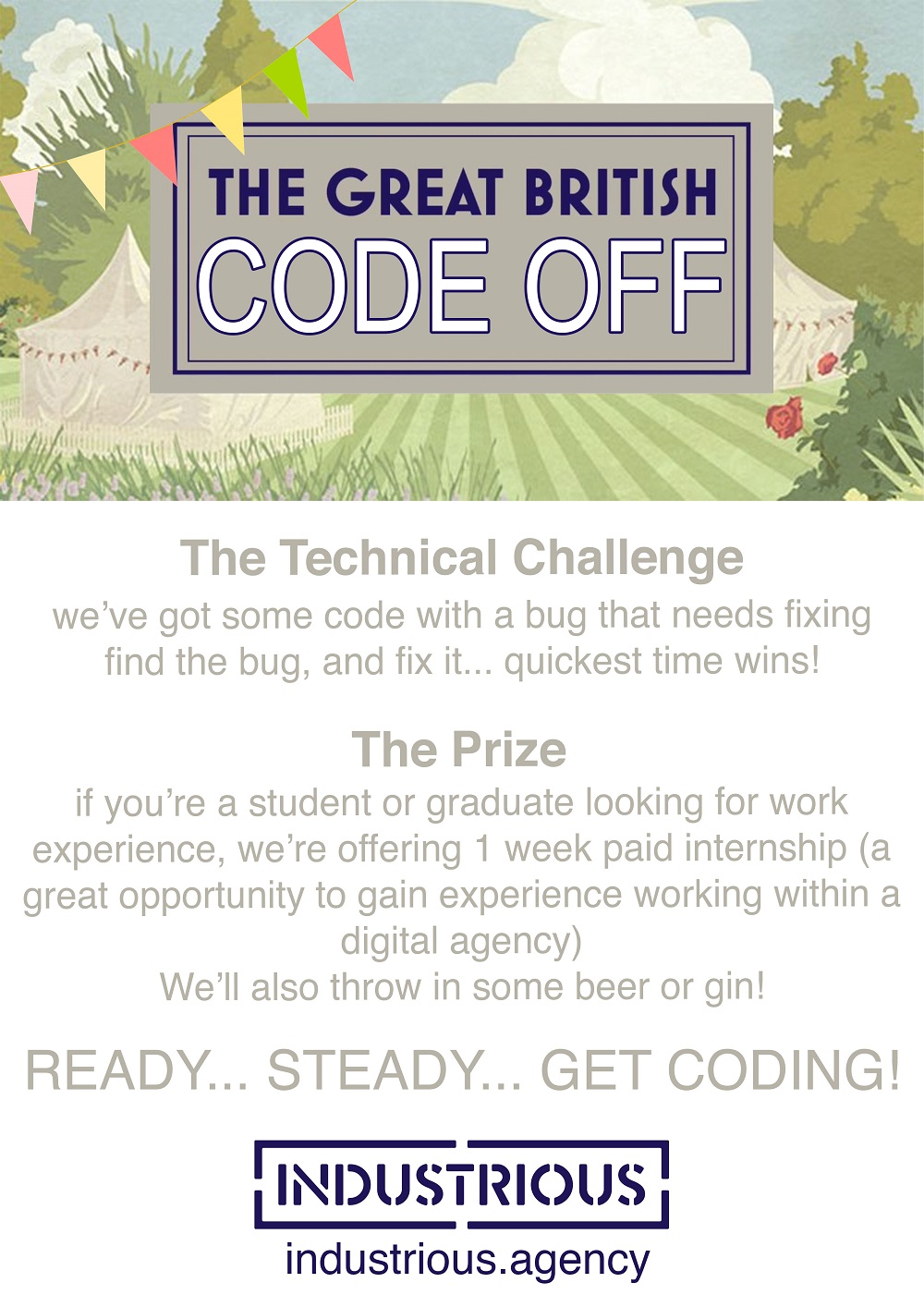 Christian Thomas, founder of Industrious Agency, will be around all day to chat about his journey from freelancer to agency owner too. A great opportunity for anyone at the start of their career or those who are considering starting up their own agency.