Catalyst Programme - Dundee

Tuesday, 24 March 2015 at 09:30

-

Wednesday, 25 March 2015 at 14:30 (GMT)
Event Details
Programme Day 1
9:30am - 10:00am Informal networking and coffee
10:00am- 5:00pm Catalyst Programme
Programme Day 2
9:30am - 10:00am Informal networking and coffee
10:00am- 2:30pm Catalyst Programme
CATALYST PROGRAMME
"Bringing women angels & entrepreneurs together to learn; inspiring growth"

Do you want to - Be ready to raise finance to grow your business? - Learn about becoming an angel investor? Catalyst is an exciting new programme; the first in the UK designed to help more women learn about angel investing; and more growth aspiring women entrepreneurs prepare for investment and growth finance. Bringing both together creates a deeper understanding from both sides and builds useful future relationships.
Participating will help you develop the skills; knowledge and confidence in how to become an angel investor or how to be best present your company to successfully raise investment and growth finance. Learn from experts in an intensive two-day workshop The Catalyst Programme brings together entrepreneurs and potential angels, in a two day master class of presentations, case studies and group exercises which will build the skills you need to seek or to offer growth finance. There will be both sessions run separately for the entrepreneurs and would be angels and sessions where you will be brought together: How to become an "Investor-Ready"
Entrepreneur
Learn some of the secrets of raising money to grow your business

Finding the right growth capital for your business-How and where to start 

How to build value in your business

What's my company worth?-The secrets of valuing your business 

Learn how to pitch your business effectively 

Getting your business "Investor-Ready" 

Be prepared for that investment process 

Understand the mind-set of investors 

Learn how to successfully raise that growth money! 
Being an Angel Investor:
 What does it mean and what do I need to know?

 Learn how to invest your experience, knowledge and money in promising businesses 

 How and where to start; who to work with to find promising start-ups 

 Knowing the tax breaks 

 Learning the investment process and the secrets of investment 

 Carrying out effective due diligence

 How to structure a good deal

 Effective post investment relationships 

 What is the business worth? 

 Making the right offer of finance

 Making a good exit

 Learn how to become a successful Angel Investor!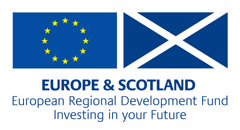 When & Where

Dundee & Angus Chamber Of Commerce
Camperdown Street
DD1 3JA Dundee
United Kingdom


Tuesday, 24 March 2015 at 09:30

-

Wednesday, 25 March 2015 at 14:30 (GMT)
Add to my calendar
Organiser
Investing Women is a growing community of women angel investors; women entrepreneurs seeking growth and those who want to help both. We are more than an angel group; and are driven by more than the money.
Scotland has one of the most active business angel communities globally and the UK has the best tax environment for angel investment there has ever been.
But, despite women holding 46% of UK wealth; at best only 5% of Scotland's angel investors are female.
It's time for change. Scotland's businesses and economy need new investment for growth.  Investing Women is leading change to help more women into this space.
We know there are too few women angels in Scotland and too few women entrepreneurs accessing angel investment.  Evidence from the US shows that building awareness and knowledge is core to changing this; hence our focus on workshops like A Day with the Angels and many other events.  In the USA 25% of investors are female; bringing their talent , knowledge and expertise as well as their capital.  We need to aspire first to achieve the same targets here in Scotland and, ultimately, equal numbers of male and female investors.
Catalyst Programme - Dundee